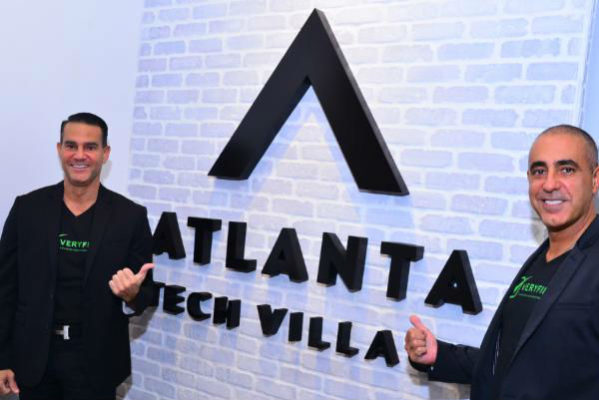 On Wednesday, Tyler Perry Studios (TPS) President Ozzie Areu was a featured guest during a live taping of the podcast "On the Grind with Chirag Patel," a show dedicated to entrepreneurship and best business practices.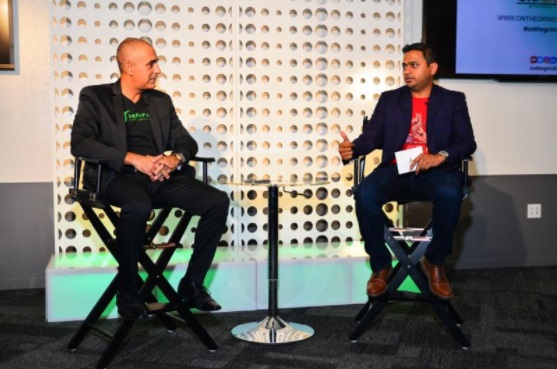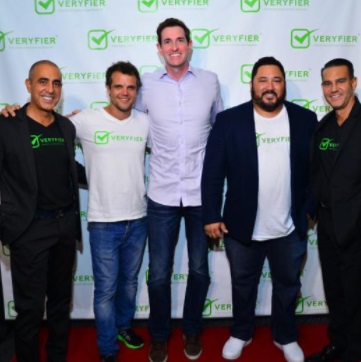 In a standing room only space at Atlanta Tech Village, Areu, along with his brother and business partner Will Areu (SVP of Tyler Perry Studios), shared his story of starting out as a security guard at the gates of Warner Bros Studios to becoming Tyler Perry's assistant in early 2006 to being promoted to President of TPS in just 18 months. The first Latinos to run a major film/TV studio, the Areu Bros emphasized the power of hard work, perseverance and how maintaining your focus on your passion is key for all entrepreneurs.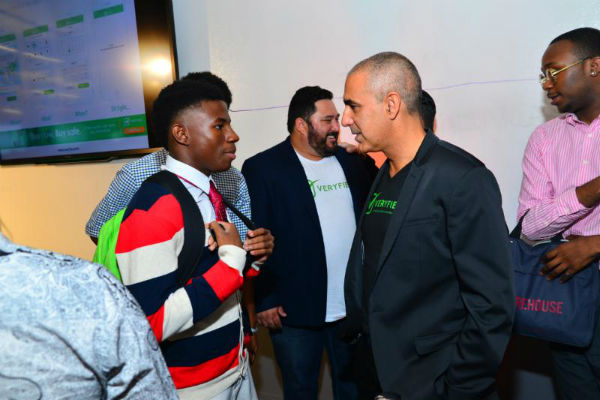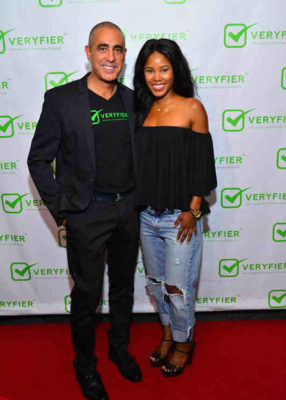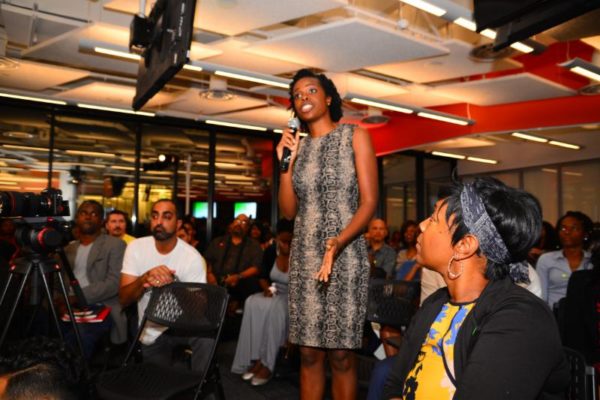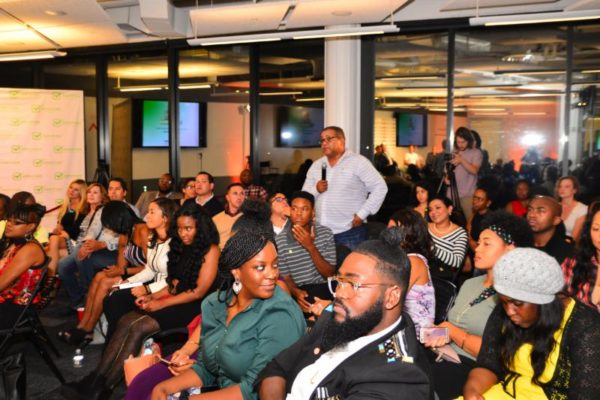 Additionally, the Areu Bros (co-founders) are tech investors in Veryfier, an app-based service that allows consumers to connect with freelancers to inspect their planned used online purchases. This job-creating app fits perfectly into the gig economy. From entry-level to experts, there is a Veryfier in all of us. Everyone has a skill, so why not get paid for it? Veryfier founder Laurent Piani and co-founder Frank Brenes were on hand to explain the finer details of the newly-launched app that features the company's slogan: A few bucks could save you thousands.­­
For more information, visit Veryfier.com. Tyler Perry Studios' latest release, Boo 2! A Madea Halloween, the current #1 movie in America, is now playing in theaters nationwide.
Photo credit: 1) The Areu brothers arrive ready for the show. 2) Ozzie Areu shares the secrets to his business success with podcast host Chirag Patel at Atlanta Tech Village. 3) The Veryfier team (l-r): Ozzie Areu, Laurent Piana, (friend David Lightburn, co-founder, Atlanta Tech Village), Frank Brenes and Will Areu. 4) Ozzie takes a moment to chat with a young entrepreneur before the show . 5) actress Jasmine Burke stopped by the event (right). 6-7) The audience had plenty of questions. A fan grabs a chance to snap a pic with Ozzie (left); Will Areu and fiancee (right)
No related posts found...
---
VIDEO
---
"We re-imagine, recreate, and redeem cultural omissions and misrepresentations of Blackness, for the culture. ...." This post is made in partnership with British Pathé.