---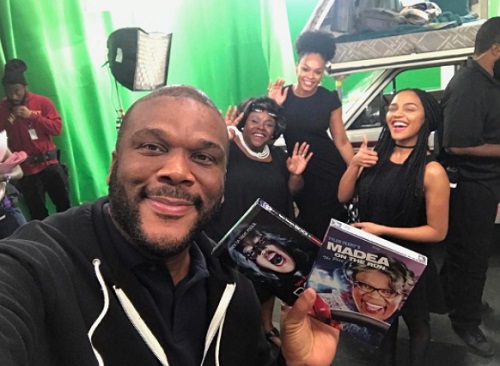 Tyler Perry is speaking out after Mo'nique willingly dragged him and Oprah Winfrey during her comedy act. However, it wasn't funny when she slammed both stars in her show. Things quickly turned personal when she said that they both blackballed her from getting jobs in Hollywood.
Mo'Nique had a meltdown on stage when she called out Lee Daniels, Tyler Perry, and Oprah Winfrey during her comedy special at Harlem's Apollo Theater in New York. She blamed them for shutting her out of Hollywood and preventing her from getting any more work after her standout role in the 2009 film Precious. It's not clear what Tyler Perry and Oprah Winfrey did to ruin Mo'Nique's acting career.
Lee Daniels was the director of the film, for which the 49-year-old actress won an Academy Award for best supporting actress. Unfortunately, it didn't lead to a lot of work for the star, even after she lost 100lbs. There was also speculation that Mo'Nique was "difficult" to work with, especially when she refused to promote Precious, according to her 2015 interview with The Hollywood Reporter.
Tyler Perry has since spoken out after Mo'Nique's slam. He sat down with The Hollywood Reporter to share his thoughts on racism in Hollywood. He also shared some support for Oprah Winfrey during his interview.
One piece of advice that Oprah offered him was to watch his money closely. But she wasn't speaking to him. She was warning Toni Braxton in a 2006 interview. Since then, Tyler admits he works on his finances and bills twice a month. He never gave up that routine. He also addressed the racism issue in Hollywood.
Tyler stated that he doesn't think Hollywood is necessarily racist. He believes the industry thinks more about money rather than a person's skin color. He said that wherever the money goes, the respect goes along with it. He didn't address the Mo'Nique scandal in his interview.
Via source
Related Articles
---