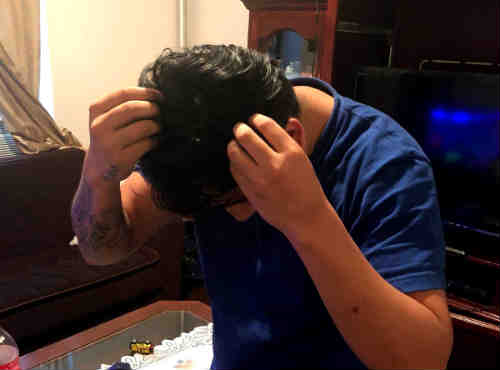 A pair of attackers derided two Ecuadorian immigrants as "f—–g Mexicans" then beat them bloody with a baseball bat in Harlem, police said Wednesday.
The victims, ages 23 and 29, got out of a taxi and were walking down W. 141st St. by Broadway when two men got out of a black Honda sedan and confronted them at about 1:30 a.m., cops said.
"I had just called my sister to come down with money to pay the cab," said the younger victim, an Uber driver who spoke on condition of anonymity. "When I was crossing the street they yelled, 'Yo, you f—–g Mexican. Stupid Mexican.' I said, 'What did I do to you?'"
The pair spoke in Spanish, the victim told the Daily News as he recovered in his Uptown home. "They say they were Dominican."
When he walked back to the cab, the men emerged from their car with bats.
The hate-filled duo beat the younger man in the head, hand and arms, and struck the older man in the back.
"I was bleeding from my head. I took my shirt off put it on my head to stop the bleeding. It was a lot of blood," he said.
Related Articles