---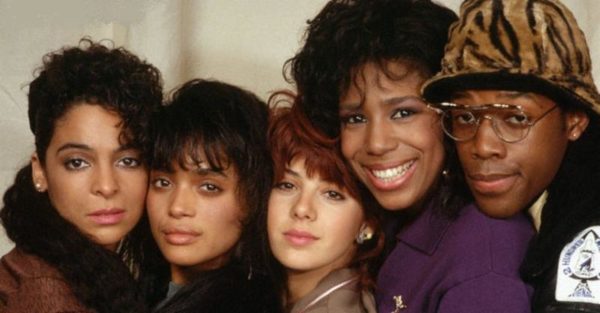 TV One will celebrate the 30th Anniversary of the premiere of "A Different World" with a 14-hour marathon on the same date the series launched, Sunday, September 24 at 10 a.m. ET. The marathon will begin with the pilot episode, which still reigns as the highest rated television pilot in history, garnering 38.9 million viewers.
Atlanta: TV One Premieres Upcoming Original Film "When Love Kills" Red Carpet (Photos)With all the star power of Harlem, TV One hosted the Atlanta premiere for the upcoming original film…Aug 11 2017harlemworldmag.com
"TV One is excited to celebrate the 30th anniversary of 'A Different World,' a truly iconic television show which displayed the black college experience in a way that touched and inspired generations of students to pursue a higher education," says Dexter Cole, TV One SVP of Program Scheduling & Acquisitions. "After three decades, many of the show's themes and messages of friendship, coming of age, responsibility and perseverance still ring true. We hope fans will join us as we take a moment to look back with fondness on this American television treasure."
Los Angeles: TV One's upcoming original Film, "WHEN LOVE KILLS" Red Carpet (Photos)TV One hosted the Los Angeles premiere for the upcoming original film, "WHEN LOVE KILLS: The Falicia…Aug 26 2017harlemworldmag.com
The marathon celebrating the fictional HBCU will run from 10 a.m. ET to 1 a.m. ET and will feature a selection of the most popular episodes, in chronological order, containing memorable moments from each season of the series.Interstitials from cast and crew captured recently reflecting on their experiences with the series will also be featured during the marathon. The pilot episode will be presented as a special "Pop Up Edition" filled with show trivia at 10 a.m. ET and again at 8:30 p.m. ET to commemorate the same time the pilot premiered 30 years ago.
A Different World premiered on NBC on September 24, 1987 as a spin-off of The Cosby Show. The series originally centered on free-spirited, rebellious Huxtable daughter, Denise (Lisa Bonet), as she attended her parent's alma mater, Hillman College. During season one, Denise struggles through college and meets memorable friends along the way, including Maggie (Marisa Tomei), Jalessa (Dawnn Lewis), Dwayne (Kadeem Hardison), and Whitley (Jasmine Guy). Seasons two through six capture the essence of being young, black and educated in America by tackling political, ethical, racial, emotional and social issues far before the media was ready to address them.**
Downsized' Starring Boris Kodjoe & Nicole Ari Parker Premieres on TV OneTV One's original film Downsized, starring husband and wife duo Boris Kodjoe (Code Black, Undercover…Sep 12 2017harlemworldmag.com
On TVOne.tv and the network social platforms, fans can celebrate all week with daily editorial breaking down the most iconic moments, a video countdown of the top 5 moments of all time, and a 'Where Are They Now?" photo gallery to catch up with your favorite characters. For more information about A Different World on TV One, visit the network's companion website at www.tvone.tv. TV One viewers can also join the conversation by connecting via social media on Twitter, Instagram and Facebook (@tvonetv) using the hash tag #ADifferentWorld.
** Show description courtesy of IMDB
Related articles
---