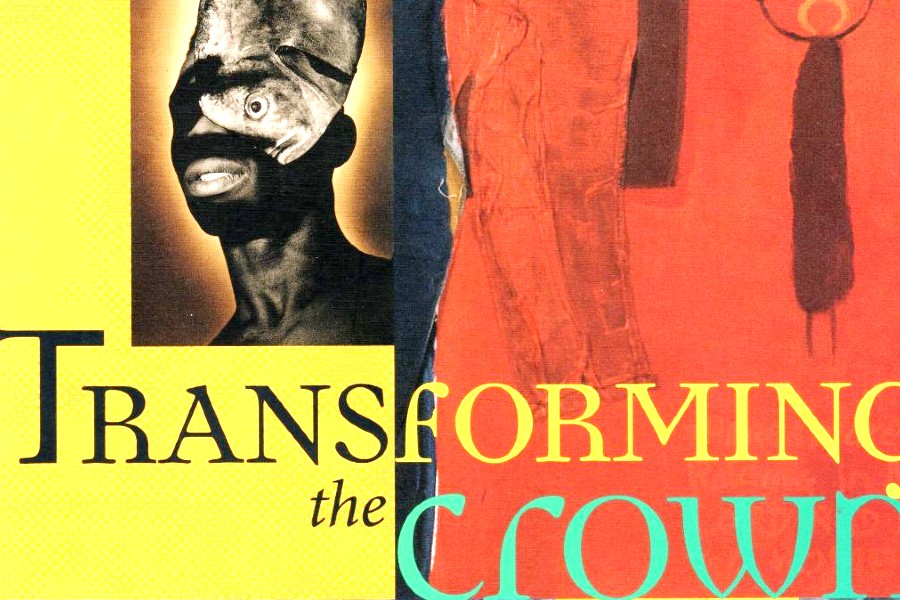 Join us in celebrating 25 years since the opening of our landmark exhibition, Transforming the Crown: African, Asian and Caribbean Artists in Britain, 1966-1996.
Curated by Dr. Mora J. Beauchamp-Byrd, Transforming the Crown opened in October 1997 and featured the work of over 50 artists.
Created in partnership with The Bronx Museum of the Arts and the Studio Museum in Harlem, Transforming the Crown has been viewed as the largest, US-organized survey of Black British art.
The exhibition and catalog (featuring essays by Mora J. Beauchamp-Byrd, Eddie Chambers, Okwui Enwezor, Kobena Mercer, Gilane Tawadros, Anne Walmsley, Deborah Willis, and Judith Wilson), have continued to be subject of ongoing scholarly analysis and assessment.
Now, 25 years since its opening, we are celebrating with a special virtual airing of Dr. Mora J. Beauchamp-Byrd, former CCCADI Curator, and Curator of Transforming the Crown in discussion with Rita Keegan, celebrated artist, lecturer, arts administrator, and Transforming the Crown exhibiting artist, and Dr. Janice Cheddie, who has published widely on contemporary visual culture and issues of cultural democracy.
Related: Find more Harlem Arts here.
These featured speakers will discuss the role, impact and scholarly and critical analysis of late twentieth-century survey exhibitions that have focused on issues of Diaspora and identity. They'll also explore the recent heightened visibility of a number of Crown exhibiting artists that were critical to the Black Arts Movement in the UK during the 1980s and 90s.
This program has been made possible by funding from the Ford Foundation and the New York City Department of Cultural Affairs-Cultural Immigrant program.
The Caribbean Cultural Center African Diaspora Institute, 120 E 125th St, New York, NY 10035, 212-307-7420, INFO@CCCADI.ORG
Photo credit: cccadi
Related Articles
---