---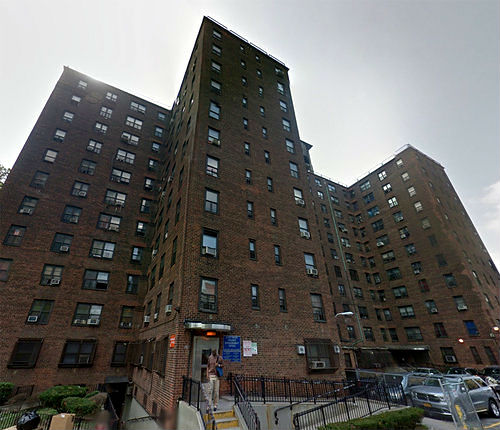 NYCHA residents from around the city, led by the Holmes-Isaacs Coalition with the support of Justice Center en el Barrio, are joining together for a town hall on Thursday, September 26 to demand sustainable and livable NYCHA housing without privatization.
Town hall to demand a stop to NYCHA privatization.
Thursday, September 26, 2019, at 5:30 p.m.
Stanley Isaacs Neighborhood Center  (415 E 93rd St., New York, NY 10128)
Speakers will include residents of:
Residents of Holmes Tower
Isaacs Houses
Queensbridge Houses
Washington Houses
Smith Houses
Wyckoff Gardens Houses
Fulton Houses
In June, the Holmes-Isaacs Coalition was instrumental in defeating a proposed Holmes Towers infill project that would have led to a 50 story luxury development in between two buildings and on top of an existing playground. The defeat was the culmination of four years of door to door outreach, flyering, a walkout, and a march. Since the defeat, residents have taken the condition of the existing building into their own hands and are strategizing ways to force NYCHA to address inadequacies, hazards and complaints.
NYCHA is calling for privatization measures that include infill (private buildings built on NYCHA land), conversion to Section 8 under private management and sale of air rights/NYCHA land. Officials claim that privatization is the only solution to resolve the crumbling infrastructure. NYCHA is one of the last truly affordable housing options with over 600,000 residents; these measures have only served as a catalyst for tenants to unite and take action collectively. Residents from the developments represented at the town hall face similar threats of demolition or infill, and crumbling housing conditions.
---