---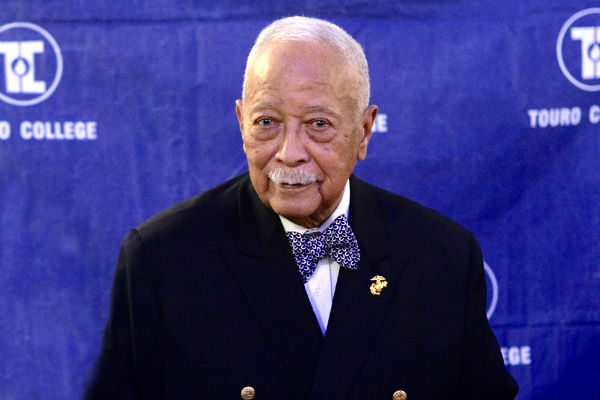 David Dinkins, New York's first, and to date, only Black mayor, died yesterday. The American politician, lawyer, and author served as the 106th Mayor of New York City from 1990 to 1993.
"Dinkins often attended events at Touro College of Osteopathic Medicine and warmly supported our efforts since our inception in 2007," said Dr. Alan Kadish, president of Touro College and University System. "He spoke often of what he called New York's 'gorgeous mosaic' of racial, ethnic and religious diversity, as he worked for economic equality and education for people of color. Touro proudly aligns itself with these goals as we recognize the passing of the former mayor, whose career helped to break the race barrier."
Dinkins was born in Trenton, New Jersey, and attended Trenton High School. He served in the Marine Corps from 1945 through 1946, and was among the Montford Point Marines awarded the Congressional Gold Medal by the United States Senate and House of Representatives. Dinkins graduated cum laude from Howard University with a degree in mathematics in 1950 and received his LL.B. from Brooklyn Law School in 1956.
He began his political career by serving in the New York State Assembly in 1966 and later as Manhattan Borough President before being elected mayor. After leaving the mayor's office in 1994, Dinkins became a professor of public policy at Columbia University's School of International and Public Affairs. He also served as a board member for several organizations.
Touro College mourns his passing.
---