---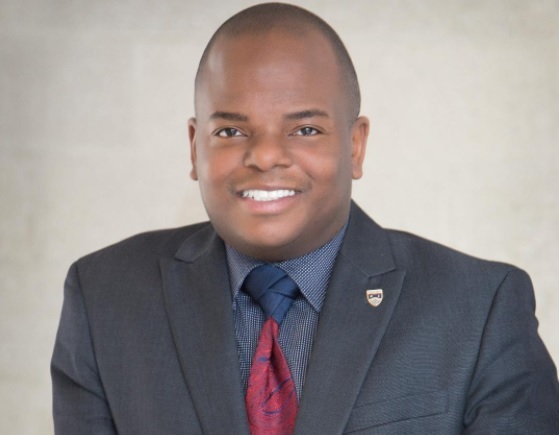 Dr. Jacob Easley II was appointed  Dean of the Touro College Graduate School of Education, Touro President Dr. Alan Kadish announced today.

Dr. Easley previously served as dean of the School of Education and Professional Studies at Eastern Connecticut State University, where he strengthened a multitude of academic programs departments and collaborated with leadership to promote quality undergraduate and graduate teacher education programs. He also chaired the Education Division at University of Pittsburgh-Johnstown.
"Dr. Jacob Easley is an innovator in education and leadership preparation and we know he will institute positive change and help Touro's graduate students excel as they begin their teaching careers," said Kadish.
Dr. Easley earned his PhD in Educational Leadership (Curriculum and Supervision) from the Pennsylvania State University, an MA in Applied Linguistics/English from Indiana University of Pennsylvania, and his bachelor's degree in Spanish from Morehouse College. He also holds a graduate certificate in Educational Administration from Georgia State University.
Dr. Easley is a member of the Association for Advancing Quality in Educator Preparation's (AAQEP) Inaugural Board of Directors and was formerly one of ten Martin Luther King Jr. Scholars nationally selected by the U.S. Department of Education.
His research focuses on policy and politics of education, leadership preparation and international perspectives on school effectiveness. He has contributed to numerous initiatives related to educational improvement and accountability and his latest book, "Educational Accountability: International Perspectives on Challenges and Possibilities for School Leadership" explores the meaning of educational accountability around the globe.
"I am proud to join Touro College as the next dean of the Graduate School of Education. The school's silver anniversary is marked by noteworthy service to New York's communities and schools. Working closely with faculty, staff, students, alumni and partners, I look forward to furthering the legacy of education with empathy that will positively impact the profession for years to come," said Dr. Easley.
Touro's Graduate School of Education is the largest provider of new special education teachers to New York City's public schools, and one of the largest providers of teachers to "high need schools" – those that face special challenges in helping students succeed.
For further information on Touro College, please go to: www.touro.edu
No related posts found...
---