---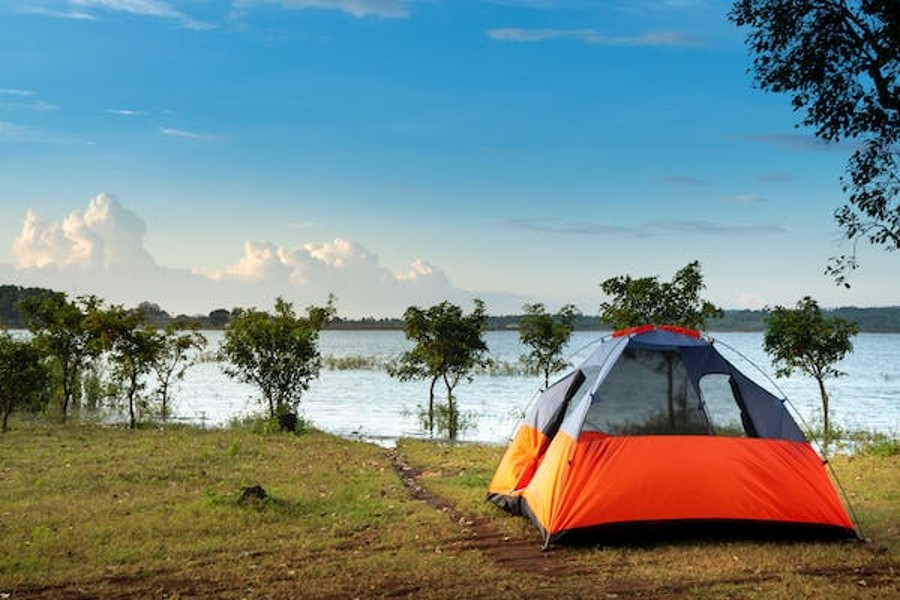 Traveling should be about adventure and new experiences. Too often, however, the hassles and stress of travel overshadow the joy.
Top travel tips should help you reduce the drama and minimize anxiety about the more frustrating elements of travel that you can control. There are some aspects of travel that are simply a part of the adventure and can't be controlled. Other areas can be simplified and improved by taking advantage of some basic tips for traveling.
Traveling Tips for Packing and Luggage
The best traveling tips start well before the trip itself. While you're daydreaming and preparing for the fun of your vacation, be sure to start planning your packing as well to ensure your trip starts and stays stress-free:
About a week or so before your trip, start packing with a list of important items to take. Jot them down as you think of them to avoid forgetting in the heat of the packing moment.
Always pack extra batteries for your camera and chargers for electronics. Two chargers for your phone, one in your carry-on and one in your suitcase, will protect you from loss or damage.
Worried about airline travel restrictions? One of the easiest tips for travelers who like to bring lots of luggage is to choose flights based on luggage allowances by working with options on travel websites or getting in touch with someone to ask like Expedia customer service.
Before packing day, think carefully about your outfits and plan them ahead of time to maximize space in your suitcase and still feel comfortable while on the go.
The most essential daily items like deodorant, toothbrush, electronics, important documents and medications should all be in your carry-on luggage to keep them close.
If you are traveling with multiple checked bags, each bag should contain a bit of toiletry, personal items and clothing. That way if you lose one bag, you still have some of what you need from the other.
Traveling Tips for Staying Safe and Healthy
Nothing spoils a trip faster than getting hurt or finding yourself in an unsafe environment. Be proactive about your health and safety by checking out these travel tips.
How to stay safe during travel
Outside of checking consumer reviews to get the lay of the land, prepare for your travels by taking some common sense approaches to protect yourself and your most valuable items:
Before you leave, make a copy of your passport, preferably multiple copies, and travel with the original and copy in separate areas. That way if the original is lost, you're still able to use the copy to prove your identity.
Print out copies of important documents like tickets and reservations. There is no guarantee that your cell phone will be working to pull up your tickets in the middle of a foreign city.
Once you've arrived at your destination, store your hotel name, address, and your room number in your cell phone. You won't have to worry about forgetting these key details when trying to get home again.
Be wary of the free Wi-Fi that is available in public places. Avoid using passwords and account details until you're using a more secure network.
Before leaving on a trip, be sure someone else knows your travel plans, including flight numbers, hotels and contact information.
How to stay healthy during trip
Even the best travel tips and tricks aren't handy if you wind up with blisters and food poisoning on your travels. Stay prepared and stay healthy by following these simple pieces of advice:
Even if you're traveling in a city, you may spend more time outside than you anticipated. Sunscreen keeps you protected now and in the future.
A travel first aid kit should include all of the basics you need for small injuries, headaches, burns, blisters and insect bites. You can buy a first aid kit or make your own based on your specific needs.
While it's fun to try new things, exercise a bit of caution around areas of common food concerns. Check to be sure meats are fully cooked and opt for bottled water or skip the ice to avoid reactions to local water contaminants your body may not be prepared for.
Travel Tips for Accommodations and Transportation
If you're traveling, you will have to stay somewhere and use public transport to get to your destination points. Our budget travel tips will ensure the transportation process goes smoothly and you can rest your head at night worry-free:
Before you hop in the cab or on the gondola, get a clear price. You should always know what you'll be paying (and have funds ready) before taking public transportation.
You can prevent discomfort and shorten jet lag by staying hydrated on the plane. Drink plenty of water, and you can hydrate your skin as well with a small bit of lotion.
Choose your hotel based not only on the accommodations but on the proximity to the most important things you want to see and do. If you are thinking of buying a timeshare accommodation, do a good research and check all pros and cons of timesharing.
Look for bundles or pairings that will help you streamline your transportation options. If you're going to have a layover, look for a layover long enough to let you explore a bit of the new city before boarding again.
Traveling Tips for Saving Money and Nerves
From finding the best deals to enjoying your trip to the fullest, these budget travel tips are a great way to have a good time:
Read online reviews about your location and the adventures you're planning there. Websites like PissedConsumer.com let customers explain what went right, and what went wrong on their trip. No trip is absolutely perfect, but if you're going to wind up talking to customer service about something, you should know what to expect.
Travel insurance will help protect you if you become ill or get hurt while traveling. If you're traveling outside of your home country, this can potentially save you thousands.
Before you leave, give your bank and credit card company a head's up that you're traveling out of the country. This will hopefully prevent holds from being placed on your cards.
The least expensive souvenirs are photographs. Take pictures of what you see and experience. When you get home, you can turn the pictures into a photo book or store them online with captions to revisit your trip.
Fly into one city and out of another. You don't need to spend more to travel back to your starting destination.
Consider staying in a bed and breakfast rather than a hotel. You'll experience more culture and save quite a bit of money as well.
Do your research ahead of time and prioritize the things you'd like to see or the experiences you'd like to have.
Traveling should be fun, not overwhelming and stressful. Enjoy your holidays more by planning carefully, doing a bit of preparation ahead of time, and finding the necessary travel tips to minimize anxiety and maximize adventure.
This content is part of the HWM Partnership.
Related Articles
---