---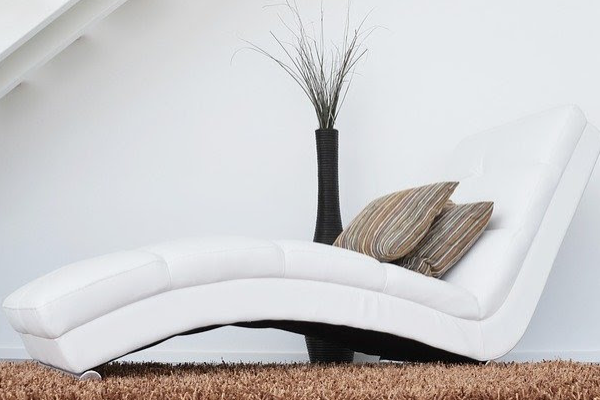 The items in your living room are important for the ambiance of your space. You want items that make it unique and not like everyone else's living room!
In this article, you will learn about items that can be used to make your living room trendy and unique. From tables to chairs, there are many items you can use to create a cool look!
Don't limit yourself to a couch 
You don't need to have a couch to make a living room cozy. Experimenting with other living room items is key to making your place unique. There are many alternatives to couches you should definitely give a chance. That way, you'll create a nice-looking open space with all the creative freedom you need to decorate it differently.
Chairs are a great way to add variety and personality to living rooms without taking up too much space, but they can be expensive! Take care in picking out chairs that have different shapes this will make your living room more unique and cohesive at the same time.
Other types of furniture that you can use instead of a couch are ottomans, coffee tables, and benches. This will also give the living room an interesting look that's different from traditional living rooms.
If you're feeling creative and want to make your living room unique with cheap furniture options, try standing lamps or wall shelves for books as a replacement for couches! You'll find living-room boredom at bay when it comes time to move things around in there. 
Here's a list of things you could add:
floor cushions

bench

hammock

oversized chairs

beanbags
Add a rustic or modern coffee table
New coffee tables are expensive, but living room coffee tables don't have to be. In fact, you may already own one that looks great in your living room. It's a better idea to invest in unique accent pieces than spend too much on living room furniture.
If the table is long enough for dining and has an impressive shelf or two underneath it can also serve as storage space for books and other items which makes it more functional while adding interest and style with its size or design elements. 
Hang some artwork on the walls for a pop of color
Artwork is always a living room trend. Plus, it adds a pop of color that can be used to tie in the rest of your living space decorating ideas!
Hang some artwork on the walls for a pop of color and use an artist's style or theme as inspiration and think about how you would hang their work. Is it very vertical? In one area? Spread throughout different rooms?
It doesn't have to be expensive art either. You could use old family photos from when people were still living at home, or get creative by hanging up grocery store ads (just make sure they are clean) if you want something more modern! 
Rearrange the furniture to create a more open space
Making a new arrangement of furniture in the living room can make your living space more unique and interesting. By moving pieces around, you are telling a new story about yourself and creating an atmosphere of creativity that will encourage others to create their own stories with you. 
The living room is one of the most important spaces in any home because it's where people spend time together chatting or just relaxing after work or school. Because of this, many homeowners go to great lengths to decorate their living rooms with vibrant colors, comfortable seating arrangements, and stylish tables. But they often forget how much energy these changes can bring into a living space by simply rearranging the furniture! This simple change can be enough for some homeowners who want something different from what everyone else has.
A brightly colored rug adds a pop of color to your living room
Rugs are a great way to add color and texture to your living room. When looking for the perfect rug, make sure that it is in a beautiful pattern or has a brightly colored hue. This will help set you apart from other living rooms on the block!
This way, your living room will have a more unique and individualized feel that is sure to make your guests happy.
Place a few plants around the room for an organic feel
Greenery is a living room trend that is here to stay. It's not just an aesthetic choice anymore, it's a design element with concrete benefits for your health and home. The plants add fresh air into the living space as they release oxygen throughout the day which improves indoor air quality by removing harmful chemicals like carbon dioxide.
Plants also help absorb some of the airborne toxins in homes such as formaldehyde found in new carpeting or paint cans, benzene from paints and glues, trichloroethylene from dry-cleaning fluid, and styrene emissions from plastic containers.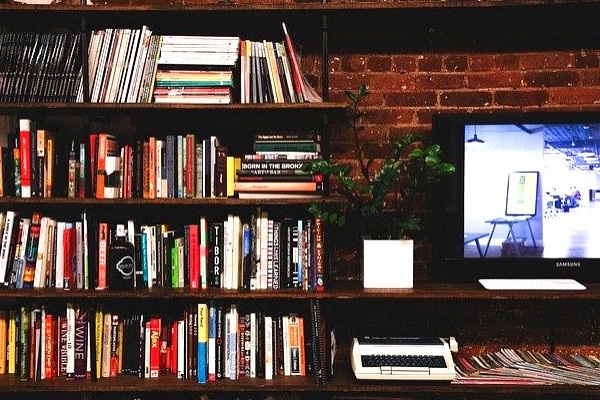 Now you know that you can make a unique living space without too much hassle. Don't limit yourself on a couch, but rather look for alternatives. Try adding plants, rugs, and artwork to lighten up the place, or just rearrange the furniture to make the room look bigger. Whatever you choose, make sure you feel comfortable in it.
---