---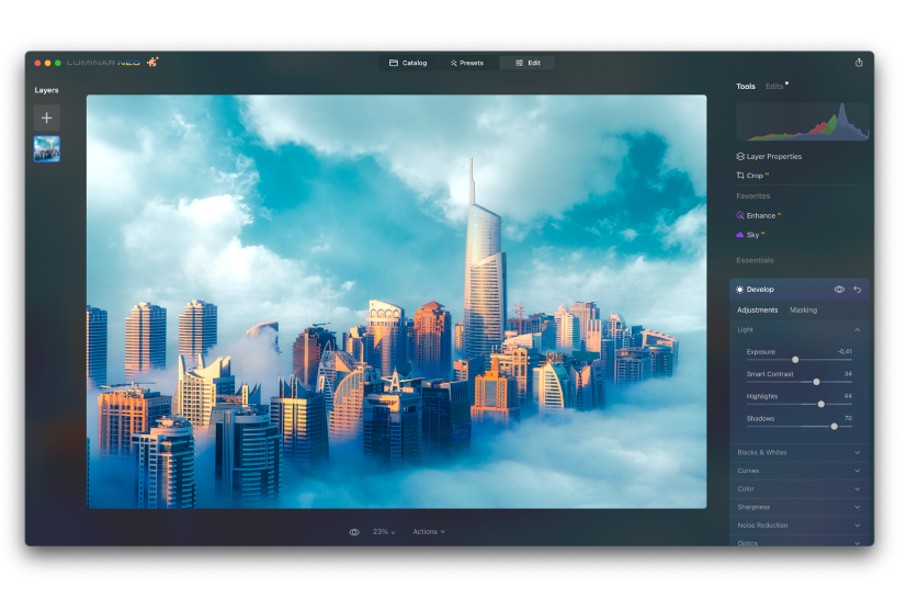 The digital revolution has significantly impacted photography, allowing even amateurs to create compelling, professional-grade photographs. Integral to this sea change is the emergence of the free photo editor for PC.
These powerful tools empower photographers at all levels to enhance their work, add artistic elements, and translate their creative visions into visual reality. 
Let's delve into the top options for free downloads photo editing that can transform your images from average to amazing.
1. GIMP
GIMP, standing for GNU Image Manipulation Program, is a formidable contender in the arena of free photo editors. This open-source software offers an incredibly versatile platform for image manipulation. Although it may initially present a steep learning curve for beginners, those who invest the time in learning its extensive suite of tools will find their efforts richly rewarded.
In terms of features, GIMP is almost on par with premium software. Its extensive toolset includes layers, advanced filters, transformation options, and color adjustment tools, providing an excellent platform for creative freedom. Moreover, being open-source, it has a vast library of plugins created by its dedicated community, further extending its capabilities.
2. Canva
Canva is an easy-to-use free photo editor that offers an impressive selection of tools for creating stunning visuals. While it's not your traditional photo editor like GIMP or Photoshop, it is perfect for those looking to create designs with a mix of images and text.
Primarily known for its user-friendly interface, Canva provides a plethora of templates, making it a fantastic tool for designing social media content, infographics, or posters. It comes with thousands of free templates, so even those with no design experience can create professional-looking designs in a matter of minutes. It's primarily a web-based application, but Canva also provides a downloadable desktop version for Windows and Mac users.
3. Paint.NET: Striking the Balance
Paint.NET was originally developed as an enhanced version of Microsoft Paint, but it has evolved over the years into a comprehensive photo editing software. Its interface is clean and intuitive, offering an array of basic and advanced features, making it a favorite among beginners and intermediate photo editors.
With Paint.NET, users have access to layers, a variety of filters, and an assortment of selection tools. While it may not be as powerful as GIMP, Paint.NET strikes a balance between usability and functionality, which makes it an excellent tool for those who need more than basic editing but find the complexities of advanced software daunting.
4. Luminar Neo
Among the new generation of photo editors, Luminar Neo stands out, designed by Skylum, a company known for creating intuitive photo editing software. Luminar Neo leverages the power of artificial intelligence to provide users with sophisticated editing capabilities that automate many common tasks.
What sets Luminar Neo apart is its AI-driven editing tools that can understand the content of your images, enabling it to remove unwanted elements, enhance lighting, or even add in atmospheric elements. Its ability to perform complex tasks with minimal input transforms the editing process, allowing photographers to focus more on their creative vision.
Don't just take our word for it. Download a free trial of Luminar Neo today and witness the future of photo editing firsthand. Enhance your images like never before with the innovative features offered by Luminar Neo.
5. Pixlr X
Pixlr X is an impressive cloud-based photo editor that requires no download or installation. This software offers a comprehensive suite of editing tools and is accessible from any device with an internet connection. With an interface that is easy to navigate and a wide array of features, Pixlr X provides a potent editing solution for those who prefer to work in the cloud.
Conclusion
Photography is an intricate blend of creativity and technical prowess. With the right tools, the technical side of things can be streamlined, allowing more room for creative exploration. Whether you're a beginner looking to enhance your vacation photos or a professional seeking to streamline your editing process, free photo editing software for PC—like GIMP, Canva, Paint.NET, Luminar Neo, Pixlr X, and Fotor—can take your work to the next level.
Remember, the best photo editing software is the one that matches your individual needs and complements your workflow. So, why wait? Embark on your journey to download a free photos editor and uncover your perfect digital aide.
---