---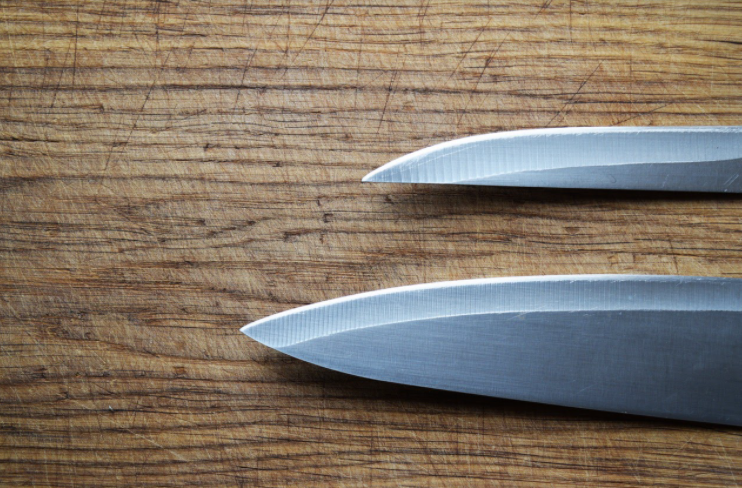 Watching those chefs chopping veggies proficiently and with finesse using big knives is fascinating and often leaves us to wonder what makes them master the art of cutting so well?
Believe it or not, having the right kind of knives for your kitchen plays an integral part in planning your daily meal on time. Investing in good quality knives has its own set of advantages and if you thought your mixer grinder would do the needful, well, there are many things that only your hand can do. Then again, a lot depends on the kind of knives you use for cutting and chopping anything from vegetables to meat. While it is not as complicated to choose the right kitchen knife as is choosing bushcraft axes, it still needs some careful consideration. 
Having a comfortable grip and a fine cutting edge among other things are some of the criteria to look into while searching for good knives. But before that, take a look at the top benefits of buying quality kitchen knives.
Easier Grip, Comfortable feeling– The very ergonomics of quality kitchen knives makes them comfortable for you to hold them while you chop veggies. Try cutting with a poorly handled knife and you will definitely feel your palms aching after some time which in turn, makes your job of chopping tedious and painful. Good quality knives have better grips that proffer cushion to your palms and thus prevents them from getting scraped.
Sharp Edges– High-quality knives come with sharp edges which make chopping and cutting a cakewalk. You can chop herbs and veggies immaculately and neatly and serve them in an aesthetic manner on a dish without them looking out of symmetry.
Sharpening becomes easy– With a good quality chef knife, you know you do not need to struggle much to sharpen it. The sharpness remains for a long time and whetting its edges is not a big task either. 
Protect yourself from injury– When you have quality kitchen knives at your disposal, you can minimize your chances of injury since it is much easier to maneuver and control the blade movements while you indulge in cutting and chopping. Because of its good grip and its sharpness, you can well cut through even the hardest of fruits or vegetables without much effort and without the fear of wounding your hand. 
Chop with Style– What is the first thing that strikes you when you watch a chef on the television cutting vegetables? Of course, it is the poise and grace with which they do their job. And the credit of it goes a lot to the elegant-looking set of knives they possess. They are durable too, so you need not worry much about spending on knives even if you are buying them for your own home culinary corner. Imagine your friends coming home and seeing you handle a stylish chef knife with aplomb! You are sure to feel proud deep down in your heart.
Versatility– With a set of high-quality kitchen knives you can rest assured that all your cutting tasks will be dealt with equanimity. Whether you are chopping vegetables, cutting fruits, mincing meat or dicing onions you can have all your cutting jobs done in a jiffy.
Summing Up
So are you ready to chop, cut, and cook in style? Bring home quality kitchen knives and experience the difference. It lends an altogether new dimension to cooking even it is just for the home. Rummage around local stores, bigger chains, and even online to check brands that might be the best fit for your kitchen knife needs. 
---