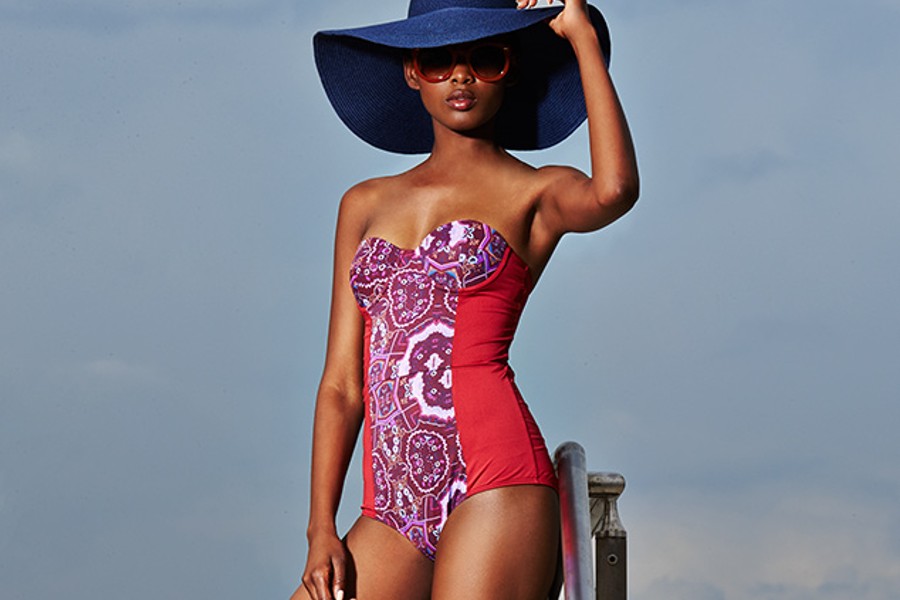 By Bretton Love
At this time of the year, with spring just around the corner, we are super excited about the latest trends of Spring 2020.
After Fashion Week, everyone is looking forward to following new trends. From the traditional crochets and two-piece suits to feathers and animal prints, this spring is all about glamour and sophistication.
We have also seen brands like YSL going back to their classic signature looks like suits and tuxedos.
This year, you can complete your elegant spring look by pairing a beautiful set of diamond earrings with any of the garms below.
We know it's not an easy job to follow trends with so many brands in the fashion industry to drool over. To make things easier for you, we have listed the top 6 cutting edge fashions trends for Spring 2020 that we already see on the runways.
Top 6 Fashion Trends for Spring 2020
Our top picks for Spring 2020 highlight some trends seen on the catwalk. You are sure to see a variety of hues this season with bold colors and neons to pastels and nudes.
You can start adding your favorites to your wardrobe as many of these trends are here to stay.
So, let's get busy.
Lingerie Dressing
---
---
Yes, you heard us right. An exciting fashion trend attracting the spotlight this spring is the lingerie wear. Before you know, you'll be seeing lingerie-inspired dresses on the high street.
Bedroom wear has found its way into everyday looks. This trend is all about feminine laces, silks, corsets, and slip dresses. All soft colors like pinks and nudes will give a fresh look to your clothing.
If you ask us, a slip dress is perfect for a night out if you're going for a sultry look.
Want to look bolder? The next one is for you.
Bra Tops
If you've felt like crop tops should take some time out this year, you're not alone. This spring, bra tops have officially replaced crop tops for good.
Bra tops have hit the runways in all styles and textures that vary from Dior to Loewe and Fendi. We've seen some gorgeous crochet versions of the top as well. However, you might find them excessively revealing, unless you're on vacation.
If that's the case, pair your bra tops with a coat or a cardigan and high-waisted skirts. Your cardigan can be a completely different color or the same as your top to get the much sought-after Katie Holmes Street Style.
Add a delicate necklace to your look, and you are all set to be in the spotlight.
Colorful Leather
Leather is no longer reserved for winter or fall—Spring 2020 is here to revive leather in all colors and forms. The material was spotted on fashion runways from Paris to London in shirts, trench coats, and pants.
This spring, go for colorful leather jackets, trench coats, skirts, and pants—matched or mismatched, you can never go wrong with leather.
If you think leather is too much for you, lighten up the look with a plain top. Or, add a leather accessory to your outfit for a statement look.
Neons
Dip your color palettes into neon because we're talking bright colors this year. Highlighter-inspired neons are embellishing our favorite Spring 2020 catwalks. These vibrant shades pair wonderfully with edgy pants or skirts.
We are also seeing neon maxi dresses and neon heels rocking the runways as their bold specialty. It won't be long until you see fluorescent colors all across the streets.
If it is too much for you, go for a vibrant daytime clutch or neon heels to complement a muted outfit.
Bold Feathers
Sometimes, a black dress just won't do. Spring 2020 runways have been full of bright feather dresses, feather bags, and feather sandals. We saw bold feather tops, dresses and more from Burberry, Danielle Guizio, Alexander McQueen, Valentino, and more.
You can get playful with any look by adding these playful embellishments to it. Wear a bold feather look to your next night out, party, or even on the streets.
If a feather dress is too much for you, a feather top with a striped or patterned pair of trousers will work just as well.
Handbags and Daytime Clutches
An easy way to make every outfit appear trendier and up-to-date is by adding an à la mode accessory to it. Adding subtle touches of glamour to your looks spell refined fashion like nothing else.
Bags are having a major comeback this spring, and what better thing to carry than a classy clutch? Clutches have made their way from formal evening wear to casual wear.
Everything from soft pouches to more structured and edgy shaped bags can be styled with your outfits to add a pop of vibrance.
This Spring, Daniel Lee, Bottega Veneta's creative director, sparked the "new Bottega" craze, introducing padding and volume to accessories. And we are in love.
No related posts found...
---