---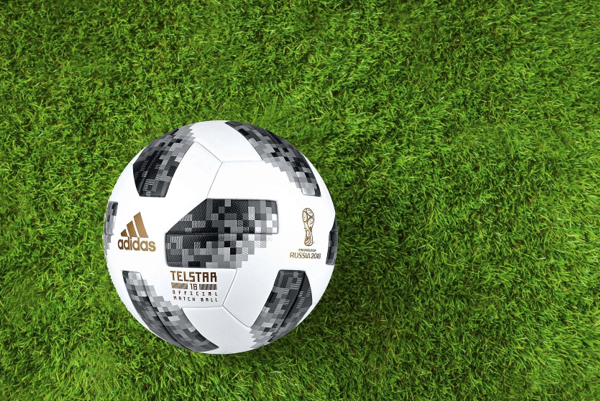 Soccer is a sport on the rise here in the US. The Men's National Team's victory over Mexico weeks ago in the CONCACAF Nations League Final was one of the most-watched events on television that week, beating out numerous NBA and NHL playoff games.
This huge victory – along with the thrilling action happening across the Atlantic in the Euros – no doubt has soccer fans here in the States pumped at the idea of this talented US squad making waves in the 2022 FIFA World Cup.
Since many of our top American players eschew the domestic MLS to play at a higher level of competition overseas, we've compiled this list of the top 5 USMNT players to watch in Europe.
As you'll be able to see, the future of the US team is incredibly bright – all of the players listed here are 22 years old or younger. 
With the start of the club season right around the corner, if you're interested in betting on any of these young Americans, many sportsbooks offer betting markets for European soccer and valuable sign-up bonuses to get you started.
Christian Pulisic, Winger, Chelsea
The pride of Hershey, Pennsylvania suits up for the Pride of London in the English Premier League. The 22-year-old winger was a key part of Chelsea's 2021 Champion's League run and will be looking to improve even more for the upcoming campaign.
Touted as a top talent since he was a teenager, Pulisic has exceeded lofty expectations every step of the way. At 16 he signed to Germany's Borussia Dortmund and made his senior debut shortly thereafter at the age of 17. After a transfer to Chelsea in 2019, Pulisic inherited the #10 shirt previously worn by club legends like Juan Mata, Joe Cole, and Eden Hazard.
Known for his elite speed and dribbling on the wings, he is well on his way to becoming one of the most accomplished American players in the history of the game.
Where to watch the Premier League: NBC Sports
Weston McKennie, Midfielder, Juventus
Weston McKennie honed his skills in FC Dallas' Academy program. As a teenager, he declined to stay with the MLS club, and instead opted to go to Germany and play for Bundesliga club FC Schalke 04. Turning 23 later this year, Weston McKennie has now established himself as a versatile midfielder for Juventus in Italy's top-flight Serie A. 
McKennie provides the Italian club with great defensive ability in the midfield, along with elite passing skills and timely runs. McKennie played a major role in Juventus' victory in the Coppa Italia Final where he notched an assist on the team's first goal.
As he develops even more, we can't wait to see him linking up with legendary teammate Cristiano Ronaldo for more goals.
Where to watch Serie A: CBS Sports
Gio Reyna, Midfielder, Borussia Dortmund
The son of legendary US midfielder Claudio Reyna and Women's National Team player Danielle Egan, Gio Reyna is carving out an even bigger legacy for himself.
A product of NYCFC's Academy, Reyna followed Pulisic's footsteps and joined Bundesliga squad Borussia Dortmund in 2019. At just 18 years of age, he has already established himself as a fixture in line-ups for one of Germany's top clubs.
With the right pedigree and boatloads of potential as an attacking midfielder, Reyna may very well end up being the best player on this list by the time it's all said and done.
Where to watch Bundesliga: ESPN+
Sergiño Dest, Right-Back, Barcelona
Born in the Netherlands to a Dutch mother and American father, Dest took a bit of a different route than many other US players. The 20-year-old full-back came up through the academy of Ajax, perennially one of the best clubs in the Netherlands. Ajax is known for its player development and has helped turn players like Johan Cruyff, Christian Eriksen, and Matthijs de Ligt into international superstars.
In 2020, Dest left Ajax for Spain to join up with Lionel Messi and co. for La Liga's Barcelona. Here, he has flashed the defensive play, possession skills, and attacking mindset that makes him a prodigious young right-back.
Dest is the first American to play in the legendary El Clasico rivalry between Barcelona and Real Madrid as well as the first American to score a goal for Barca.
Where to watch La Liga: ESPN+
Tyler Adams, Defensive Midfielder, RB Leipzig
Like many others on this list, the 22-year-old Adams came up through an MLS Academy. However, Adams did not leave for a bigger club as a teenager. Instead, he stayed Stateside and played for his youth club, the New York Red Bulls, at the senior level for a handful of seasons.
In 2019 Adams left the New York club and joined the German side, RB Leipzig, both organizations being a part of the Red Bull ownership group.
Known for his defensive ability in the midfield, Adams is a mainstay in Leipzig's starting lineup, appearing in 27 games in Bundesliga play this past year.
Where to watch Bundesliga: ESPN+
---