---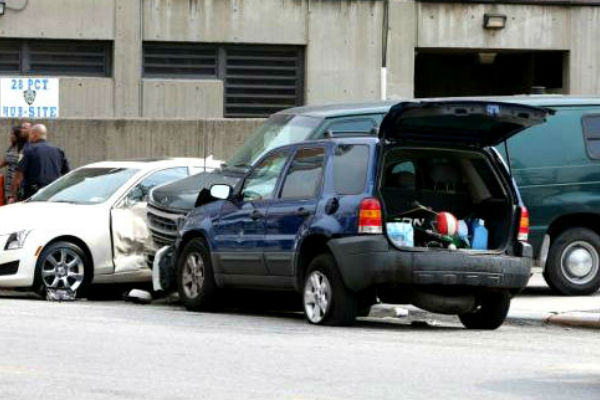 High-speed driving gives you a thrill that no other activity does. But if you lose control over the steering once, the consequences can be deadly.
This is why it is crucial to know how to drive at high speeds and what precautions you should take.
Here are a few preliminaries as well as some general tips on how to drive at higher speeds. Always remember to stay within the speed limit and never break the constraints of local laws.
1. Choose the Right Car
It should be quite obvious that not every car is meant for high-speed racing and driving. Overworking your car's engine can lead to engine failure and lesser control of the car.
When choosing the right car, consider the weight-to-horsepower ratio. This means the ratio of the car's weight to the horsepower it packs under the hood. The lower this ratio lies, the faster you can drive the car.
Also, consider the type of tires you are using. Not every tire can survive high speeds. Check the markings on the tire to make sure it can survive the speeds you want to drive. Try going for a tire with a speed rating of Y or V.
2. Choose the Right Track
Similarly, choose the right track to drive. Never drive high speed in public or heavily populated places. Not only is this dangerous, but can lead you to intense repercussions. Only drive high speed when on an empty abandoned road, a highway, or on a professional race track.
3. Correct Your Posture
While it may not seem like it, the correct posture can make all the difference. Start by locking your legs into place. Push the clutch and brake all the way, and choose a position where your legs are slightly bent.
Recline your seat forward or backward to find the right-hand position. Place your wrists on the wheel. Your arms should feel comfortable.
You can also adjust the height of your seat to give you a better view of the road. This will also lower the center of gravity of the car and make you feel more connected to the road.
4. Throttle Through Your Turns
Using the trolley while making some sharp turns isn't uncommon among high-speed racers. Use the throttle along long turns to gain more traction and handle the car better. The positive throttle is a good aid for turning, but too much of it may cause your car to swerve and lose control.
You can use the outward turning tail of the car to help you turn. But this is quite an advanced technique that should only be tried out with sufficient practice.
Also, learn how to shift down during turns. When turning, you must keep your eyes on the front, so memorize the gear positions to make shifting quicker. Shift down a few gears before turns to allow for some braking and get a better hold of the vehicle.
If all that's too complicated for you, here's a video to guide you through it: https://www.youtube.com/watch?v=zuiErrLL8lQ&ab_channel=ConduiteFacile
5. Learn to Brake
Braking is just as complicated as turning. Unlike normal-speed driving, you need to shift down a few gears to brake properly. But you need to shift down after you hit the brakes. Otherwise, you'll break the gearbox.
Use the brake to slow down and shift to a much safer gear. This is useful when you want to prevent a collision between two vehicles or driving in a populated area.
6. Correct Hand Placement
When it comes to high-speed racing, the simpler low-speed driving tricks just don't work. Driving schools teach your hands should be at 10 and 2 o'clock if the wheel is envisioned as a clock face. But that rule doesn't work when driving at higher speeds.
Your hands should move an "hour" down, at 9 and 3 o'clock. This lets you get a better grip on the wheel and makes you feel every vibration from the road.
You should try to maintain this formation at all times, even when making a turn. However, there are exceptions to this, such as shifting gears and adjusting mirrors.
7. Heel and Toe Technique
This is a popular technique for smoothly shifting down the gears. The trick is to blip the throttle right before you let go of your clutch. This increases the rev that your engine receives to match better with the input speed you are giving.
The exact process is a bit harder to explain, so here's a video to help you get started. The technique is a bit complicated, but with adequate practice, you can get the hang of it.
8. Get Rid of Distractions
The next tip is to get rid of all distractions like any blinking lights, loud music, cell phones, and food items. Only interact with these when you're taking a rest. Also, ask your friends to be quieter if you don't function well under noise and pressure.
Recent research shows louder music reduces your ability to respond to stimuli up to 20%. This can be a serious issue especially when turning and braking. And as stated before, high-speed driving requires much more strategic techniques.
9. Look Ahead of Yourself
Always make sure you can see the road. Adjust your car seat position to be able to look far and wide. And always keep an eye on where you want to go. Never drive onto blind spots or places where the road isn't flat enough.
To make it easier to understand, consider the "vanishing point". This is where the two corners of the road appear to converge at the horizon. Make sure this point is far enough for you to throttle your vehicle.
Driving uphill or downhill will significantly impair your vision, so keep the throttle steady.
10. Calm Your Passengers Down
Finally, be sure to keep your passengers calm and passivated. Staying confident and bold is not only important for the driver but also the passengers. High-speed driving can be quite a scary experience. So, make sure to avoid having close calls and show the passengers you know what you're doing.
Keeping the passengers calm will also benefit the driver, as it will limit the number of distractions. This is important even when driving at normal speed, and becomes much more significant at higher speeds.

Conclusion
Throttling your vehicle at lightning speeds can be more than just thrilling. But the activity requires more skill and precision than driving at normal speed.
Two things stand out as being crucial to high-speed driving; focus, and strategy. With the right combination of these two, you can master even the most dangerous of roads. But be careful; one wrong move and you could land yourself in hot water.
But don't worry, now you know everything you need about high-speed driving. Once you get a hang of it all, there are endless possibilities. From professional racing to exhilarating highway trips; the road is yours.
---