---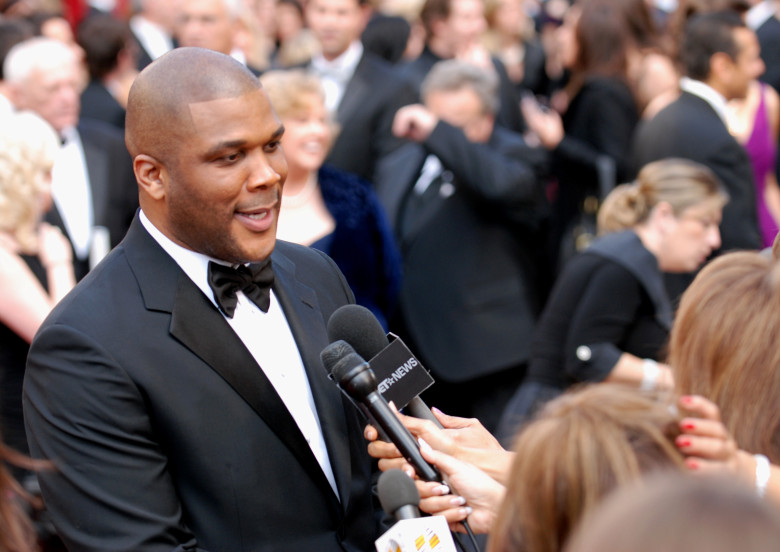 Tyler Perry's Too Close To Home debuts on Monday, August 22, 2016, at 9pm ET/PT with a two-hour premiere. An 8-part drama, Too Close To Home, tells the story of a young woman from a modest upbringing who discovers she may have a bright future in Washington D.C.'s fast-paced political scene. When Anna (Danielle Savre) leaves her trailer park home in Alabama in a cloud of dust, she cuts all ties with her family and buries every element of her checkered past. Her friends in Washington think she comes from a wealthy family and know nothing of her real upbringing. Suddenly, the real Anna is exposed when she causes a major political scandal and makes national headlines for her part in an affair with one of the nation's most powerful players. With nowhere to turn, she's forced to find sanctuary in the only place she has left – home.
"We are thrilled that TLC's first-ever scripted project is a collaboration with Tyler Perry, who is a powerhouse in the media landscape" said Nancy Daniels, President and General Manager, TLC. "Tyler Perry has built a brand that is known for impactful, dramatic storytelling for a diverse audience. His latest creation, Too Close to Home, is sure to draw in and captivate our TLC viewers from the first episode to the last."
Anna's new reality may prove too much for her to handle. Back in the ironically named town of Happy, Alabama, Anna reunites with her controlling mother, Jolene (Trisha Rae Stahl); her sweet yet overburdened sister, Bonnie (Kelly Sullivan); and her drug-addicted sister, Shelby (Brooke Anne Smith). Although she's left behind a mess in D.C., there are serious problems brewing in Happy and Anna is quickly thrown into the drama. She also has to confront unfinished business with her high school sweetheart, Brody (Brock O'Hurn). Broken and battered, Anna must ultimately seek help and forgiveness from the same people she abandoned for a "better" life.
Heather Locklear ("Melrose Place") and Matt Battaglia ("Thor") join the cast as guest stars. Cast in other leading roles are Brock O'Hurn ("Boo! A Madea Halloween", 2.1 million Instagram followers) as Brody, Kelly Sullivan ("Young & the Restless') as Bonnie,Brad Benedict ("Letters to God") as J.B. and Brooke Anne Smith (MTV's "Awkward") as Shelby. Series regulars include Alpha Trivette, Trisha Rae Stahl, Robert Craighead, Annie Thrash, and Curran Walters.  Recurring cast members are Ashley Love-Mills ("Nashville"),Nick Ballard, Charles Justo, Christian Ochoa and Justin Gabriel.
Join the conversation on social media by using the hashtag #TooCloseToHome, 'Like' the show on Facebook, and follow us on Instagram & Twitter.
Monday, August 22 at 9pm ET/PT with a two-hour premiere.
Photo credit Tyler Perry mixes it up with media on the red carpet at the 82nd Academy Awards March 7, 2010 in Hollywood.
---