---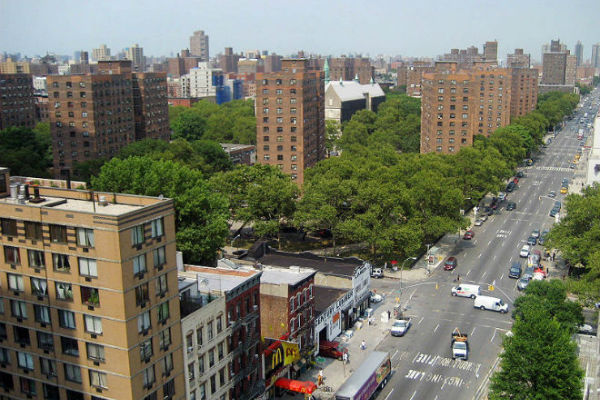 With reports in the news of Legionnaires' Disease found in a 23rd Precinct police station, we thought it prudent to posts Tips To Prevent Legionnaires' Disease. 
Legionnaires' Disease is an illness similar to pneumonia, but more dangerous — often deadly. It was first identified in 1976, among a group of people attending a convention of the American Legion. It typically goes undetected and can be spread by any appliance that produces steam, including hot water systems, air conditioning systems, and hot tubs. That it was only discovered relatively recently is evidence of how hard it can be to diagnosis this disease, which often masquerades as a more benign case of pneumonia.
Maintaining the Cleanliness of Water Sources
1. Follow some manufacturer guidelines. Manufacturer guidelines for hot water systems, air conditioning systems, and hot tubs should include provisions to prevent the spread of Legionella bacteria. Many of these provisions are specific to the appliance in question and can best be defined by the manufacturer itself.
The Centers for Disease Control and Prevention (CDC) recommend the ASHRAE (American Society of Heating, Refrigerating and Air Conditioning Engineers) guidelines when it comes to the appropriate chemical treatment and temperatures of water in preventing legionellosis.
The first step is to avoid water temperatures between 20 to 45°C (77 to 104 °F). This range of temperature favors the growth of Legionella bacteria.
2. Avoid water stagnation. Legionella will grow faster if undisturbed, thus it lives in stagnant water. For this reason, you need to ensure that water systems are frequently used to prevent stagnation. This is particularly true for hot water heaters, which should remain on to forestall the development of bacteria.
3. Keep sources of warm water clean. Scales and sentiment can protect Legionella from disinfectants. Any appliance that stores or distributes water in the temperature range of 20 to 45°C (77 to 104 °F) should be cleaned vigorously to eliminate scales and sentiment.
Whirlpool spas, swimming pools and hot tubs should be chemically treated to prevent bacterial growth. They should also be routinely drained. The water should be changed at least once a month.
When using humidifiers for ill patients, especially those with pulmonary problems, use sterile water instead of tap water.
Change the water in decorative fountains at least once a week.
Check for obvious signs of dirt in showers. For example, when using the public shower in the gym, call the attention of the management when you see rust or dirt along the shower line.
Hot water heaters are particularly susceptible to Legionnaires' disease, but cooling towers are too.
4. Clean hot water heaters. You should have your hot water heater treated for Legionella regularly. The tank should be flushed and cleaned with disinfectant. The system should store water at 45°C (140°F). To maintain heat throughout the system you will need effective circulation and good insulation. Refrain from turning off the water heater, else more hospital temperatures and stagnant water will encourage the growth of Legionella bacteria.
5. Clean hot tubs and spas. Legionella is especially common in hot tubs because it is difficult to maintain the appropriate disinfectant levels in warm water. Chlorine should be at 2 – 4 ppm (parts per million), bromine should be at 4 – 6 ppm, and pH at 7.2 – 7.8 ppm. Change the water regularly, replace the filter as recommended by the manufacturer, and remove slime and other biofilm with regular cleanings.
6.Treat water systems with Legionella bacteria. Unfortunately, chlorination and moderate heat will not eliminate Legionella bacteria. To kill the bacteria, you will need to administer temperatures upwards of 45°C (140°F), disinfect with mono chloramine, or use copper-silver ionization.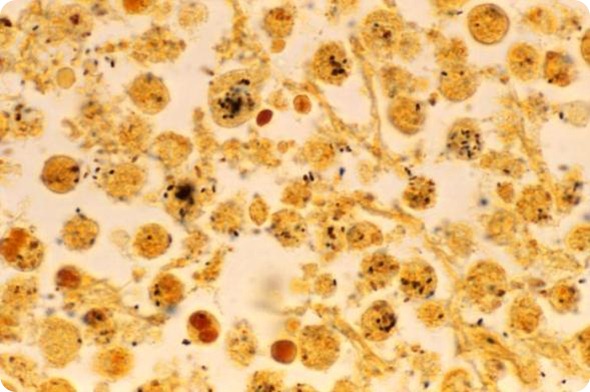 Preventing Legionella at Your Businesses
1. Make sure all water systems are properly maintained. Landlords and other business owners should follow their legal duties of ensuring all water systems on their premises are properly maintained and operated.
Depending upon what state you are in, there are specific regulations and requirements you need to comply with in order to legally operate your business.
Working with a water treatment company may be necessary if you do not have the skills, knowledge or competence to perform your legal health and safety duties.
2. Clean hot tubs and spas. Businesses should test pH levels at least twice a day, more when the hot tub is crowded. Chlorine should be at 2 – 4 ppm (parts per million), bromine should be at 4 – 6 ppm, and pH at 7.2 – 7.8 ppm. You should also change the water regularly, replace the filter as recommended by the manufacturer, and remove slime and other biofilm with daily cleanings.
3. Perform water testing as part of risk assessment and management. You should have a professional risk assessment performed at least once every two years. You should also consider an assessment after changes to the water system, the building has changed used, or any cases of Legionnaire's disease have been reported by customers.
Water sampling should be done by an accredited laboratory or by the proper authority. Use your state-recommended provider to make sure you receive accurate results.
Note that all systems house some Legionella bacteria. The issue is how much and whether the bacteria is being distributed from the water system to customers.
Minimizing Risk Factors
1. Improve your immune system. If you are exposed to Legionella bacteria, this does not mean that you will automatically develop the disease; however, if your immune system is compromised, it is more likely that you will get infected. Get at least seven to nine hours of sleep every night. Furthermore, you should adhere to a well-balanced diet to improve your immune system. Foods good for your immune system include the following:
Yogurt is rich in probiotics (good bacteria) that many experts suggest will improve your immune system.
Oats and barely contain beta-glucan which is a type of fiber rich in antimicrobial and antioxidant properties. Eat one daily serving per day for a good boost in immunity.
Garlic is extremely effective at improving the immune system; however, to get its full effect, you should consume the garlic raw. Heat and water will both neutralize important sulfur enzymes in garlic.
Tea supports the production of virus-fighting interferon in the blood. The chemical that is responsible for this is known as the L-theanine.
2.Stop smoking. Smoking damages the lungs, leading to increased susceptibility to Legionnaires' Disease. Because Legionella bacteria infect the lungs, those who suffer from lung disease like chronic obstructive pulmonary disease and emphysema, both of which are precipitated by smoking, are more likely to contract Legionnaires' Disease.
3. Drink alcohol in moderation. Heavy consumption of alcoholic beverages puts you at higher risk for developing Legionnaires' Disease. A dependence on alcohol or other drugs increases your risk because it reduces your immune system's ability to fight infection.
Moderate alcohol consumption is less than one serving per day for women and less than two servings per day for men.
4. Know you suffer from risk factors. Be careful if you are older 50, suffer from lung disease, have been a smoker, or if you have a compromised immune system. Potential causes of a compromised immune system include diseases like cancer, diabetes and liver failure, as well as drugs that are administered after transplants or chemotherapy.
5. Be aware of the sources of Legionella. It is imperative that you are able to identify the conditions where Legionella thrives to avoid them if you are at risk. The principal sources of Legionella are warm water and steam.
Be conscious of central air conditioning, hot water, misting systems, cooling towers, humidifiers, air humidifiers, showers, whirlpool spas, hot tubs, fountains, ponds, and creeks.
Keep in mind that there is an increased chance of Legionella bacteria infesting a body of water if it is stagnant.
Dealing with Legionnaire's Disease
1. Recognize the symptoms. The symptoms of Legionnaires' Disease include coughing, shortness of breath, high fever, muscle aches, and headaches. The symptoms are so similar to those of pneumonia that doctors can have trouble diagnosing it. If you have been exposed to steam recently and are exhibiting signs of pneumonia, you should inform your doctor.
The symptoms will usually appear between two and 10 days after initial exposure to the bacteria.
2. Visit the doctor. If you are exhibiting signs of pneumonia visit the doctor and inform them of any potential risk factors. They will initiate a program of antibiotic treatment, which should generally be sufficient to cure the disorder.
3. Beware the consequences of inaction. If Legionnaires' Disease is not treated it can result in lung failure and death. It is estimated that between 10 and 20 percent of those infected with Legionnaires' Disease die, but it is hard to estimate exactly, because most cases are confused with pneumonia.
Better safe then sorry.
Via source
---