---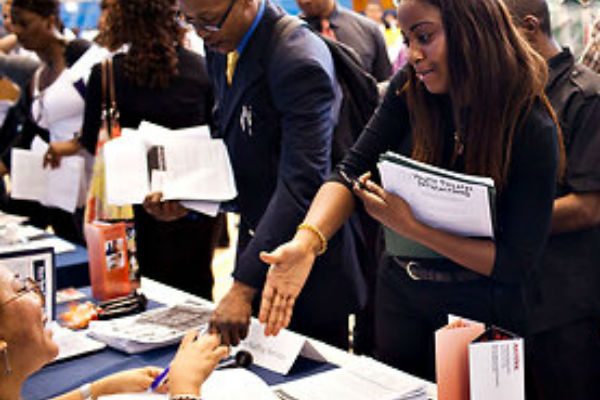 Everyone has an ideal version of themselves in their mind, usually involving a change of career or status within society. While it's important to learn how to make the most of your immediate circumstances and enjoy life to the fullest, there's no reason you can't also strive for your dream job. As children, we are told that we can be anything, then as young adults, we are told the opposite. It's best to ignore overly optimistic or pessimistic advice as they often don't provide you with the mindset you need in order to achieve your best. Here are a few tips on how to land your dream job.
Be Resilient
It might take a few weeks. It might take months, or even years. The key is that you are working towards something that you know will make you more fulfilled and happy in life, which makes it a worthwhile endeavor. It's unlikely for anyone to land their dream job early in life so don't be disheartened by occasional or even frequent rejections. It's important to maintain a thick skin and move on to your next target otherwise you'll spend the rest of your life dwelling on what could have been without pushing ahead to something better.
Be Tenacious
While you should learn to take rejection in your stride, that doesn't mean you can't fight for what you want in the right situations. If you are pursuing the HR department of a company you'd love to work for but they aren't responding to your emails, take the initiative to call up or even better visit the offices in person to show how determined you are to get the job. Who cares if you seem pushy? Nobody ever got what they wanted by sitting and hoping in silence.
Be Qualified
It's all very well and good to suggest resilience and tenacity, however you can't expect to land your dream job if you haven't got the necessary skills and qualifications. Don't waste your time applying to jobs that you aren't ready for; instead spend that time educating yourself. Get that Master of Science in architecture, take on that night class, learn that new language. Whatever it is that is stopping you from being the best candidate for the position; identify it and change it.
Be Reflective
If you've been receiving a lot of rejections without much explanation, it's important to seek feedback where possible. Don't be afraid to request it, although some employers and HR departments don't have time to respond. Even if you don't get any useful feedback, reflect on yourself and the patterns you've been following. You should be able to tweak your approach, perhaps by rewriting your resume or networking more, and see different results.
Be Passionate
Passion is what provides you with the courage you need to stay resilient to rejection, maintain your tenacity and attain your qualifications. Someone without passion will be unlikely to stick it out long enough to achieve what they want. Passion is needed to push you through the hard times until you finally land your dream job.
---