---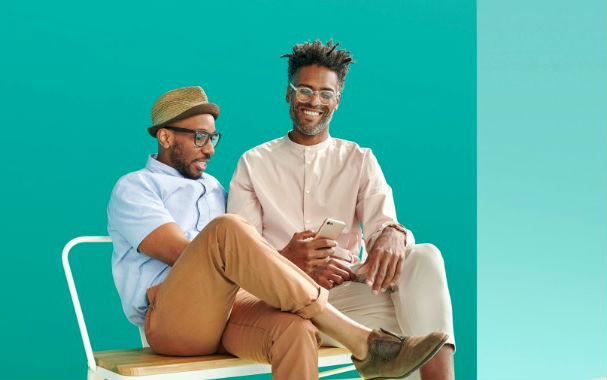 Tinder has spent the past few years hooking us up with potential partners. Some of those hookups have turned into marriage, and some of them ended after a single night, but most people who've used the app have had at least a little bit of fun with it! Now, the world-conquering dating app has scored what might be its best hookup yet. It's getting into bed with the popular ride-sharing app Lyft.
The past twelve months have been extremely difficult for Tinder. Its whole business revolves around people being able to meet after chatting through its app, but a meeting hasn't been possible in most parts of the world since early 2020. Because of that, swiping through Tinder feels even more like playing online slots than it usually does.
The two things are already comparable because the 'swiping' in Tinder is similar to the 'spinning' of online slots, but the joy of meeting someone on Tinder has recently been just as fleeting as the short high of an online slots win because you can't actually do anything about it once you've matched. That's not to say that you can't regularly win with slots – a quick glance at an online slots website will tell you that – but we digress. The point is that Tinder has had a long time to think about how it can enhance its service, and it's come up with a few good answers.
When you're eventually allowed to go back outside again – assuming that hasn't happened already – you'll find that your Tinder app offers you a new piece of functionality. You'll have the option to "gift" your date a ride without even leaving the Tinder app. While there's something that feels a little sordid about the idea of literally ordering another human being for delivery to your home and paying for the privilege, the idea is fundamentally sound. It's a nice way of saying you'll pay for someone to come to a restaurant or simply showing that you're committed to the date.
A cynic would say that it's also a good way of keeping people active within the Tinder app rather than allowing them to exit it and be distracted by something else. You can now video chat with your potential dates through Tinder and then order them a taxi if you're getting on with them. 21st-century dating just became more convenient than ever.
This new and unexpected development might have been what Lyft was talking about earlier in the week when it announced it was expecting significant growth in the imminent future. When the company said it was expecting to see week-on-week growth for the rest of 2021, most people assumed that the announcement was related to the gradual easing of quarantine conditions within the USA.
With hindsight, the statement might have been issued in the full knowledge that this new partnership with Tinder was already in the pipeline. The company also indicated that it would be giving a new profit projection later in the year. If this partnership takes off and the new feature proves to be popular – which, given Tinder's millions of US-based users, is likely – that adjusted projection could look very attractive indeed to investors.
While both Tinder and Lyft have both confirmed that the partnership has been agreed upon, we don't yet have a start date for it. When pushed for comments, Tinder has told journalists that more information will become available "in the coming months," which makes it sound like full implementation might be some way off. Until then, we don't know how the feature will actually work.
We would assume that both parties would have to agree to the Lyft driver being sent, as otherwise, users could potentially harass each other by sending taxis that they hadn't asked for. They have, however, confirmed that all of Lyft's existing safety features would still apply. Location sharing with friends will still be possible, so someone going out on a date with a new partner for the first time would be able to have someone monitor their location if they so desired.
This isn't the only major upgrade that Tinder has announced recently. The dating app made headlines recently – not all of them favorable – by announcing that it would soon allow people to conduct criminal background checks before agreeing to dates. Tinder recently made a significant investment in a company called Garbo, which enables such checks to be carried out. Tinder moved to allay privacy concerns by stating that the checks would be limited and relevant. A driving conviction, for example, would not show up in the check. Small-scale drug possession charges wouldn't show up either.
On the other hand, anything related to violence would be flagged immediately and relayed to the concerned party so they could assess it before agreeing to meet anybody. It initially appeared that Tinder planned to hide the feature behind a paywall, which led to accusations that it wasn't taking the safety of people who weren't able to pay seriously, but it's understood that they've had a change of heart on that idea after listening to feedback.
We sometimes wonder how people ever got together before the internet existed. There's a whole generation of young people out there in the world who don't even remember a world before Tinder. Dating is definitely more complicated than it has been in the past, but when we view these changes as a whole, we feel that they make the dating world safer. People can now double-check that their potential matches are who they say they are before they agree to meet them and can go out on dates without the fear that they might have a history of violence.
If they like what they see on the background check, they can even send a taxi to their address to have them brought to them immediately! If these new features prove to be popular on Tinder, they'll probably spread to other, similar dating apps and become the industry standard. Perhaps twenty years from now, our children will wonder how we were ever brave enough to go on dates without checking someone's criminal history first!
---