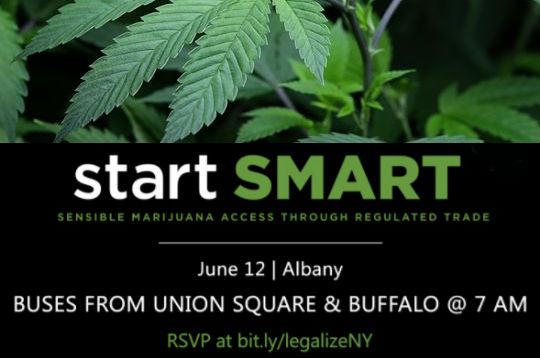 The Cannabis Cultural Association is proud to support and be a part of this historic campaign. We all need to work together to change our laws in New York State. Please register today to come to Albany as we campaign our elected officials to create change.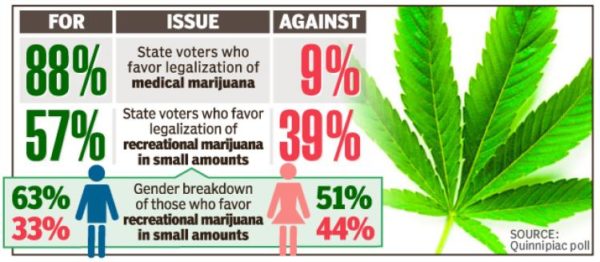 Something from Quinnipiac poll via the New York Daily News
Over the last twenty years, the enforcement of marijuana prohibition has devastated communities across the state of New York. It has been a tool for the hyper-criminalization of young people of color and has been the justification for unconstitutional policing practices. All of this has come at a great human and financial cost–the Start SMART NY campaign believes it is time to find another way.
Join the Start SMART NY campaign in Albany on Monday, June 12th, 2017 for a day of action as we demand an end to marijuana prohibition in New York.
Also, join VOCAL-NY, Drug Policy Alliance, Cannabis Cultural Association, Immigrant Defense Project, LatinoJustice, Empire State NORML, advocates, community members, and impacted people.
YOU MUST RSVP TO RESERVE A SEAT *
*Note: Buses are availabe from NYC (Union Square) and Buffalo
No related posts found...
---