---
Sitting at home in Harlem with nothing to do? Check out Uncensored, Uncensored is an edgy new docu-series exploring the intimate lives of some of today's most notable personalities, debuts on TV One beginning Sunday, February 18 at 10 p.m. ET/9C. The 10-episode biography series gives unprecedented access to stars including Tamar Braxton, Charlemagne Da God, Tiffany Haddish, Le'Andria Johnson, NeNe Leakes, Nia Long, Rick Ross and more, as they personally reveal their own stories, in their own words, in the places their stories unfolded.
Uncensored is a dynamic series with each episode capturing the essence of its subject. From the ultimate hustler Rick Ross and his climb from the streets of Miami to the top of hip-hop, to Tamar Braxton stepping out of the shadow of her famous sister and the meteoric rise of comedy's newest "It Girl" Tiffany Haddish, Uncensored presents the stories behind the stars. Through the Uncensored lens, viewers get an unfiltered perspective on the journey they have taken to achieve their dreams and pop culture fame.
In its first season, Uncensored dives deep into the lives of these celebrated individuals with first-hand accounts of their road to stardom from the stars themselves. They speak directly and candidly about their personal triumphs and successes, the obstacles and challenges they have faced, and the pivotal moments that have shaped their lives and careers.
Related: Check out the "Uncensored" video supertease HERE
No topic is off limits as they discuss issues relevant to today's national dialogue such as race relations, drugs and violence, and sexual harassment. In addition to first-person interviews, Uncensored uncovers little known facts with an expansive and impressive list of friends and family who know them best.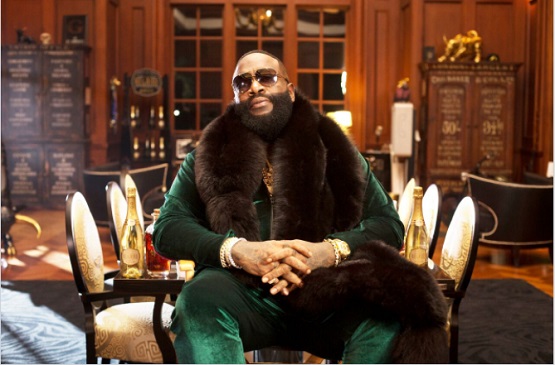 Premiere Dates: Feb. 18 (Silk), Feb, 25 (The Boys), Mar. 4 (Trick Daddy), Mar. 11 (Blue Magic), March 18 (Avant), Mar. 25 (Shirley Caesar), Apr. 8 (Deborah Cox), Apr. 15 (Brand Nubian), Apr. 22 (Lost Boyz)
Through first-hand accounts, interviews with family and friends, and archival footage, each episode of TV One's signature series weaves a tale of the highs and lows of a life in the limelight. The poignant stories of Unsung offer insight into the trials and triumphs faced by musical artists in both private and public forums.
Photo credit: 1) Tiffany Haddish. 2) Charlemagne Da God. 3) Tamar Braxton. 4) Rick Ross. By TV One.
---