---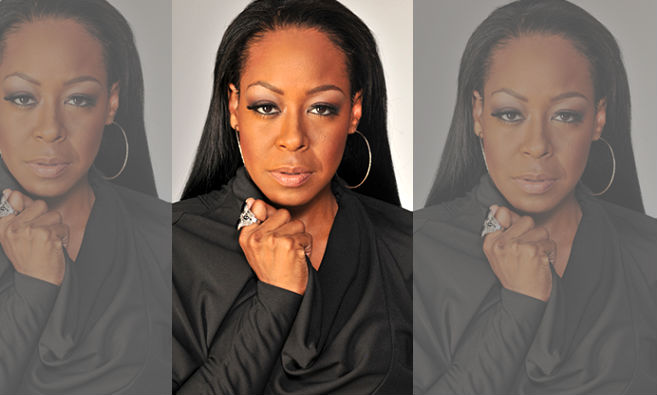 By Dontré L. Conerly
If you've seen Tichina Arnold in any of her numerous television roles over the last 20 years (and God help you if you haven't!), you know she can sing.
Fans of the hit 90's TV series, Martin, can likely recall a particular episode in which Tichina—as legendary character "Pam"—flexes her vocal might in an attempt to impress late iconic rapper, Notorious B.I.G. (Do yourself a favor and click HERE to see it).
So, you know she can sing; what you didn't know is that she can SANG!
As in Martin, Tichina has only given us samples of her vocal abilities, such as when she went through a medley of Dreamgirls songs on "Everybody Hates Chris." So she's giving a one night only appearance at Minton's Harlem, this evening, to showcase the full range and scale of her musical talents.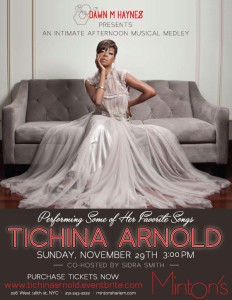 Arnold's west coast fans are already familiar with her intimate performances, which she started a few years ago at the Paley Center before she and her band, "Know Pressure," moved on to gigs at the L'Hermitage. Tonight's performance at Minton's is both an introduction and a homecoming for the Queens native who also calls Harlem home.
"I was damn near raised in Harlem!" Arnold tells Harlem World, in an exclusive interview. "I grew up in a church called Antioch Church of God in Christ on 124th." She began singing in the choir at age three, training under her mother who doubled as the choir director and church van driver.
"I would be there three times a week, or maybe four times a week, she says. " We were in Harlem more than we were in Queens!"
Harlem is also home to her core audience, so she's counting on their legendary feedback to help her fine-tune her set list. Classically trained at the famed LaGuardia High School, Arnold's set list includes the vocal range of a champ, combining Lauryn Hill and Erykah Badu with Prince and Teena Marie.
"I like stuff that you don't see coming," says Arnold of her mash-up. "I sing a little bit of classical music and I incorporate it into an R&B song."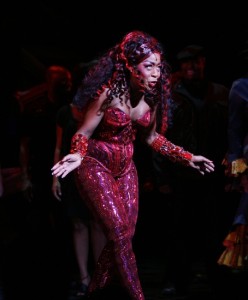 While her set list is an insight into her musical influences, the performance itself will allow audiences a chance to interact with Arnold. Between songs, Arnold flexes her comedic chops to draw laughs from the crowd, and even includes them in the songs. The last time New York audiences saw her command a stage was in City Center's production of "The Wiz," as "Evilene" in 2009. This intimate concert, she hopes, allows her to connect with her fans.
"It's not just a performance, I like to make it an experience," she explains. "I improvise, a lot. I involve people singing with me. .  . .I kinda let my show go with its own flow, according to the crowd."
And when the crowd include notables like Freddie Jackson, Anaya Day, and singing group, Allure, audiences may get more of a concert than they expect!
If it all goes well, this will be the first of several major cities that Arnold plays and it gives her an idea of how well a CD of original songs would sell, which she's currently working on.
*Try your luck to get a ticket to tonight's performance by visiting  www.TichinaArnold.eventbrite.com.
Read more stories by Dontre Conerly HERE.
---