---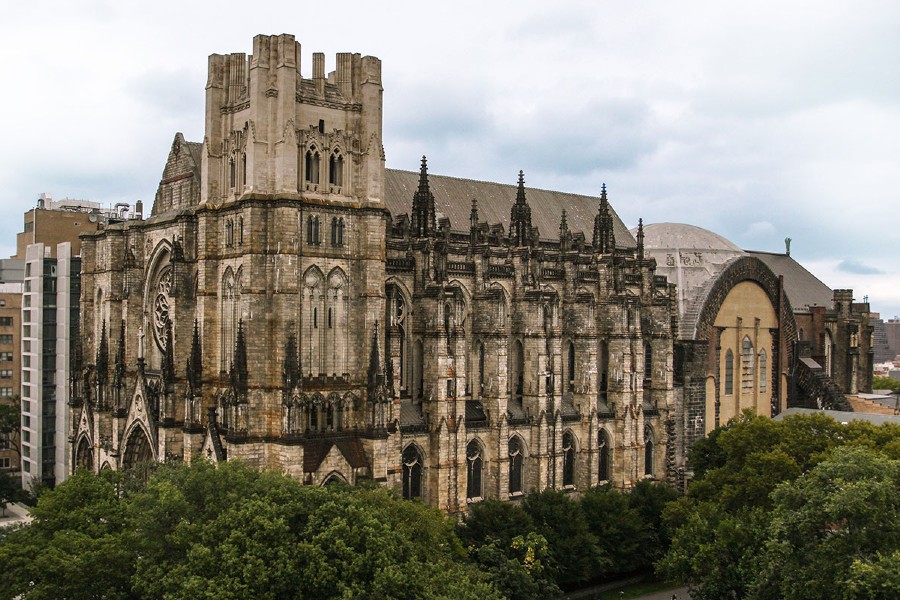 U.S. Secretary of Education, Miguel Cardona, announced on Tuesday, September 19, 2023 that three Catholic schools in the Archdiocese of New York.
All in Manhattan— have been named a 2023 National Blue Ribbon School: The Epiphany School, St. Stephen of Hungary, and Transfiguration School. Of the 353 schools nationally receiving this honor, only 40 are non-public schools. The recognition is based on a school's overall academic performance or progress in closing achievement gaps among student groups on assessments.
National Blue Ribbon Schools are on education's cutting edge, pioneering innovative educational practices from professional learning communities and project-based learning to social and emotional learning and positive behavior systems. Schools are nominated by the state department of education and then complete a comprehensive application about school practices. Schools may be nominated as Exemplary High Performing—among the top schools in a state—or Exemplary Achievement Gap Closing—schools making the fastest progress in their state in closing achievement gaps among student subgroups.
"To have three of our schools in Manhattan receive this honor is a testament to the students' desire to succeed," said Sister Mary Grace Walsh, ASCJ, Ph. D., Superintendent of Schools in the Archdiocese of New York. "The award also speaks volumes about the administrators, staff, faculty and these children's parents' capacity to instill a love of learning,"
School officials will represent the three schools at a two-day awards ceremony in Washington, D.C., where they will hear from Secretary King and other esteemed educators, share best practices with each other, and celebrate their hard-won achievements.
The administration and faculty at all three of our Catholic schools are committed to developing creative and engaging approaches in the classroom. The schools' instructional philosophy is to give each student a strong academic foundation while fostering an excitement for learning. 
For more information about the National Blue Ribbon Schools program, please visit http://nationalblueribbonschools.ed.gov/
Catholic Schools New York
Catholic Schools in the Archdiocese of New York serve nearly 50,000 students from Pre-K through 12th grade across 152 schools in nine counties and boroughs throughout New York, including Manhattan, the Bronx, Staten Island, Westchester, Putnam, Rockland, Ulster, Orange, and Dutchess. Catholic schools offer a unique combination of academic and spiritual development that empowers children of all backgrounds to gain the confidence to realize their fullest potential. To learn more about the Archdiocese of New York's Catholic schools, visit catholicschoolsny.org or facebook.com/CatholicSchoolsArchdioceseNewYork. 
---