---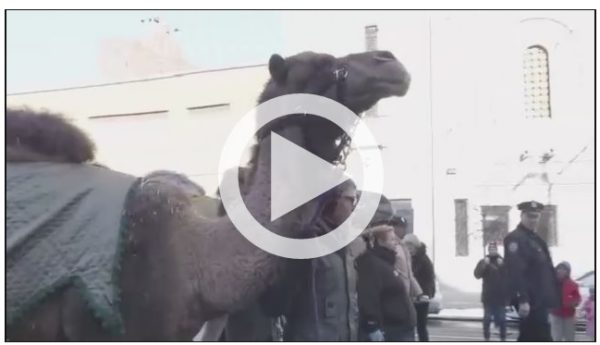 NY1 reports that on Friday, January 6, 2017 is the one day of the year you see camels walking through the streets of East Harlem. 
It's part of a now 40-year-old tradition here, the Three Kings Day Parade, presented annually by El Museo del Barrio.
"We are creating generations of museumgoers and people from El Barrio that, they are very attached to this parade and El Museo del Barrio," said Maite Basaguren, director of education and public programs at El Museo del Barrio.
Three Kings Day marks the Epiphany, when the three wise men are said to have brought gifts to the baby Jesus. It is celebrated in various fashions throughout the world, especially Latin America.
Each year, honorary Kings are selected for the parade here. One of those selected for this celebration, well-known chef and TV Personality Daisy Martinez, has ties to the East Harlem Community.
"It's a wonderful place for Latin culture to come together and take pride in who we are," Martinez said.
Comic book writer and artist Edgardo Miranda-Rodriguez says the parade is even more important these days, considering the gentrification creeping into traditionally Latino neighborhoods like East Harlem.
"For four decades, our community has been saying, presente, we are here. And it's an honor to be chosen to be a king to represent that," Miranda-Rodriguez said.
For many who attend the parade, it is a tradition that goes back decades. For young people marching, it's a chance to learn about their own heritage, or maybe someone else's.
And there's always a surprise thrown in. You never know what to expect.
"It's a tradition in our family. We do it every year. It's fun. Many blessings," said Angie Elicier, a parade participant.
"We really have to keep up the tradition that keeps us anchored in a way and unifies us. And it's a celebration important to us," said Gloriana Roig, who attended the parade.
And one that El Museo hopes to keep going for years to come.
Click HERE or the image above to see the video.
Related Articles
---