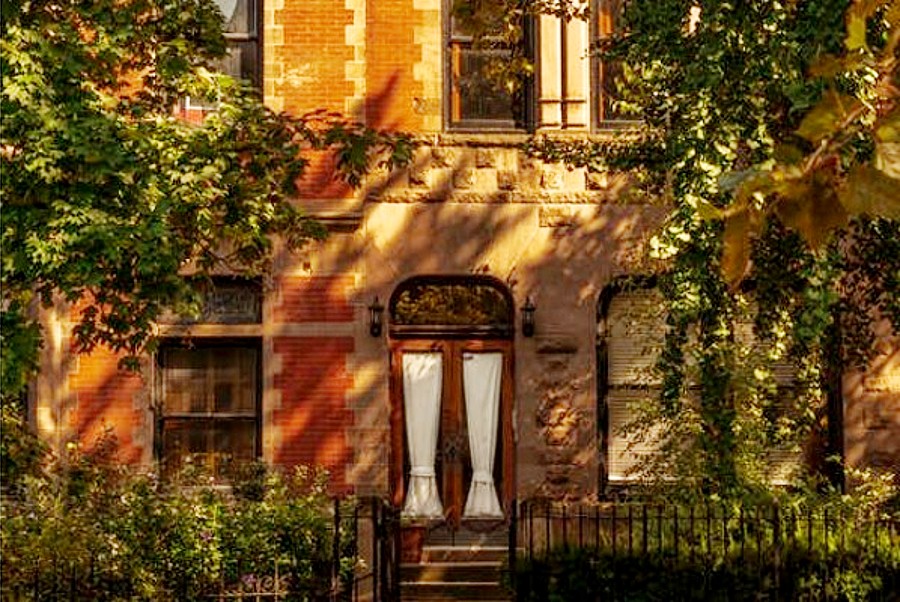 Are you looking to give your house a much-needed facelift?
With the right construction tips, it's easy to make your home look brand new without breaking the bank. This guide will provide essential advice on how to spruce up your living space with simple renovations and repairs. From painting walls to upgrading fixtures, you'll have everything you need to turn your house into the home of your dreams. Keep reading to learn more!
1. Preparing the Walls for Painting 
As the first step in giving your house a brand new look, you need to prepare the walls for painting. This includes removing any wallpaper, ensuring the walls are clean and free from dirt and cobwebs, filling any holes or cracks with spackling compound, sanding down any rough patches, and applying a coat of primer to provide an even surface.
2. Repairing Roofing 
When it comes to roofs, you have to be careful. Even a small hole in the roof can cause water damage and even structural issues if left unchecked. It's important to inspect your roof for any damage and repair it as soon as possible. Make sure that all of your shingles are secure and free from damage, replace any broken or missing shingles, and clean out your gutters to remove any debris that could cause blockages.
If you're not a roofing expert yourself, it's best to contact a professional who can help you with repairs. Furthermore, roofing pros at vistaroofinginc.com are of the opinion that finding help can actually be a challenge, so it's best to start looking for a contractor early on. Also, be sure to purchase high-quality materials for any repairs or replacements. Cheap and low-quality materials will only add to your problems in the future.
3. Updating Hardware on Doors and Windows 
If you want to make your house look brand new, updating the hardware on your doors and windows is a great way to do it. Replacing the door handles, deadbolts and other door hardware can add instant visual appeal. The same goes for window handles and locks.
Look for updated options that match your home's modern aesthetic or opt for a classic look that will stand the test of time. Make sure to match the finishes for a cohesive look throughout the space. Finally, don't forget about doorbells and house numbers – these small details can make a big impact on the overall appearance of your home.
4. Installing New Flooring 
One of the most cost-effective ways to give your home a facelift is by installing new flooring. You can choose from a variety of materials such as hardwood, laminate, vinyl, and tile. Each material has its own unique benefits and drawbacks depending on how much noise insulation or water resistance you need.
When deciding what kind of flooring you would like, make sure to consider the level of traffic and the amount of wear and tear that area may experience. It's also important to check with a professional to determine which material will work best in your space. With the right type of flooring, you can instantly upgrade the look and feel of any room.
5. Replacing Cabinetry and Countertops 
There's no better way to update the look of a kitchen or bathroom than to replace outdated cabinetry and countertops. Whether you opt for modern, industrial, traditional, or contemporary designs, you can easily find cabinets and countertops that will instantly transform the look of your home.
Consider replacing the old drawer pulls with new ones in coordinating colors and materials. If you're looking for an even faster upgrade, opt for self-adhesive backsplash tiles behind the sink or stove. With so many design options available on the market today, you can easily create a brand-new look with minimal effort and expense.
6. Adding New Light Fixtures
Even the most well-maintained homes can look a little outdated when it comes to light fixtures. Updating your lighting can make a big difference in how your home looks and feels. Consider adding some new fixtures, such as pendant lights or sconces, to freshen up the space.
---
---
This is also a great opportunity to add energy-efficient LED lights to help save money on your energy bills. By adding some modern lighting fixtures, you can instantly refresh the look of a room without breaking the bank.
In the end, it is possible to make a house look brand new with some simple construction tips. Start by painting the walls, repairing any cracks or damage, and replacing any outdated fixtures. Invest in quality materials that will last for years to come.
Finally, ensure your home is properly insulated and sealed so you can enjoy energy savings while keeping your house looking fresh and new. With these tips and a little bit of work, you can make your house look like it was just built!
Related Articles