---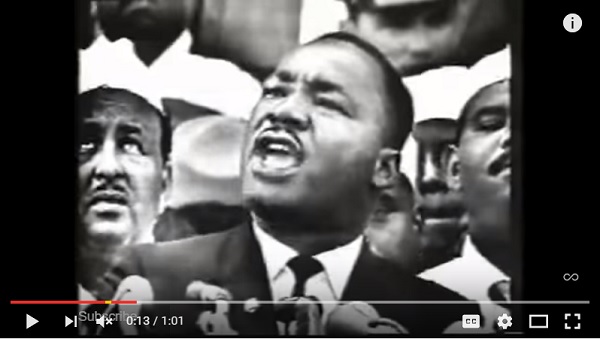 "Think different." was an advertising slogan for Apple, Inc., in 1997 created by the Los Angeles office of advertising agency TBWA\Chiat\Day that resonated from Harlem to Harare.The slogan has been widely taken as a response to IBM's motto "Think". It was used in a television commercial, several print advertisements, and a number of TV promos for Apple products. Apple's use of the slogan was discontinued with the start of the iMac G4 in 2002.
Jobs said the following in an interview for PBS' 'One Last Thing' documentary:
When you grow up you tend to get told the world is the way it is and your job is just to live your life inside the world. Try not to bash into the walls too much. Try to have a nice family life, have fun, save a little money.

That's a very limited life. Life can be much broader once you discover one simple fact, and that is – everything around you that you call life, was made up by people that were no smarter than you. And you can change it, you can influence it, you can build your own things that other people can use.

The minute that you understand that you can poke life and actually something will, you know if you push in, something will pop out the other side, that you can change it, you can mold it. That's maybe the most important thing. It's to shake off this erroneous notion that life is there and you're just gonna live in it, versus embrace it, change it, improve it, make your mark upon it.

I think that's very important and however you learn that, once you learn it, you'll want to change life and make it better, cause it's kind of messed up, in a lot of ways. Once you learn that, you'll never be the same again.
The original long version appeared on posters made by Apple. The text was written by Rob Siltanen with participation of Lee Clow and others on his creative team.
When developing the Think Different ad campaign, Lee Clow from Apple's agency TBWA\Chiat\Day asked Steve Jobs to narrate the ad. Steve was reluctant initially because he didn't want people who viewed the ad to relate to him, but the Apple. He finally obliged but in the end, Apple choose to use Richard Dreyfus' voice. Here's the video:
The video features Albert Einstein, Bob Dylan, Martin Luther King, Jr., Richard Branson, John Lennon & Yoko Ono, Buckminster Fuller, Thomas Edison, Muhammad Ali, Ted Turner, Maria Callas, Mahatma Gandhi, Amelia Earhart & Bernt Balchen, Alfred Hitchcock, Martha Graham, Jim Henson, Frank Lloyd Wright, Pablo Picasso.
The commercial ends with an image of a young girl, Shaan Sahota, opening her closed eyes, as if to see the possibilities before her.
---