---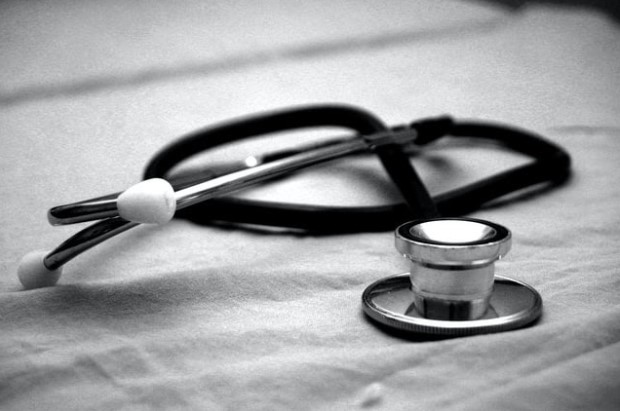 You would have heard of walk-in clinics on several occasions, but always wondered what are they and how are they different from regular clinics. This article will be the answer to all your questions. First things first, what are walk-in clinics? In simple terms, a walk-in clinic is a clinic that treats its patients without the need to book an appointment.
This is a convenient alternative, as many times when you are sick, you might either find out your primary care physician is either completely booked or have to book an appointment and wait hours prior to getting a consultation with another doctor within the same setting.
Walk-in clinics can be found in peculiar places such as your local grocery store and are referred to as retail clinics at this point; this random placement may seem weird at first but makes so a very convenient and accessible location. Moreover, walk-in clinic charges are negligible compared to what you pay at your primary care hospital.
However, do note that walk-in clinics are not equipped to treat or handle medical emergencies, and you will be referred to an urgent care clinic. Most commonly, walk-in clinics take care of patients with severe cold/flu, earaches and headaches, skin rashes, and high-grade fevers.
How Different Are Walk-in Clinics to Urgent Care Clinics?
Most people often make the mistake of using the terms "walk-in clinics" and "urgent care clinics" interchangeably. At the bottom of it all, both clinics' purpose is to ensure their patients' health and wellness and to treat their medical condition.
Both clinics serve as "walk-in," meaning there is no requirement of needing an appointment, and neither of them requires you to have insurance coverage to be eligible for service; you just need to be able to pay for the treatment/consultation you receive. But the type of treatment, the diseases they treat, and how they treat it varies by a great length.
While walk-in clinics are equipped to treat minor symptoms like aches, fever, and cold, urgent care clinics have more diagnostic as well as therapeutic tools, this allows urgent care clinics to expand the level of care beyond what they can provide. Most often, you will notice urgent care clinics being used as a cheaper alternative to seeking care at an emergency room.
Additionally, urgent care clinics are more densely staffed than walk-in clinics as they treat more severe injuries and diseases. You will find multiple examination rooms, all staffed with nurses, practitioners, and medical assistants.
As a place gets more equipped to deal with medical needs, the cost of running and maintaining increases hence the charges you will face in an urgent care clinic will be more than that of walk-in clinics but less than an emergency room. Furthermore, the increased number of diagnostic and therapeutic equipment also means that urgent care clinics see more patients annually; hence it takes up a lot more time to get treated in urgent care than in walk-in clinics. Urgent care clinics also prioritize the treatment of more critically sick or injured patients.
Walk-in clinics are not open for services 24/7. On the other hand, urgent care clinics are open to patients at all times. However, there are more walk-in clinics than there are urgent care clinics. The margin of difference is proven when you walk in departmental stores and notice walk-in clinics at almost every single one of them.
Why should You Settle for a Walk-in Clinic?
Walk-in clinics' operation hours are longer than the average general practitioner's working hours. Injuries do not come informed; hence, walk-in clinic timings are better suited to unexpected cases, albeit they need to be non-serious in nature. Moreover, walk-in clinics operating days extend over the weekend, meaning you can get treated even on the weekend.
The waiting time at a walk-in clinic is significantly less; this is credited to the fact that they only treat uncomplicated issues and is located in several areas, some just within walking distance.
Walk-in clinics come as a lifesaver for those who are uninsured or underinsured; they bridge the gap between the accessibility to health care and financial limitations. How walk-in clinics do this is by charging you less than a fraction of traditional clinics. They serve as a better alternative to primary care since nobody wishes to spend a fortune on taking care of minor illnesses and injuries. With there being a worldwide shortage of primary care physicians, walk-in clinics serve to bridge this gap.
Last but not the least, walk-in clinics do not require you to go through the hassle of booking an appointment to be seen or receive a consultation. Anyone who has a busy schedule cannot make the time to fit a doctor's appointment timings and their work schedule together, which is why walk-in clinics are such a great alternative.

How to Prepare for a Walk-in Clinic Consultation
There is no rocket-science behind how to go about a visit to a walk-in clinic for consultation. The most basic piece of paper you will be asked for are;
Your insurance, if you have any.
Your permit, if you are a student.
Your prescription form, if you have one.
Once you walk in, you will need to head over to the front desk and ask to see a doctor for so-and-so reasons, and the receptionist will enter your request to consult the appropriate physician. A brief medical history will also accompany, and you might even be asked if you have a general practitioner that you often consult.
The waiting time varies but is significantly less than you would encounter in an urgent care clinic. Once your turn arrives, the doctor will ask you basic questions to receive more information regarding your current condition and will ask open-ended questions such as, "How long have you been feeling this way?"
A short examination will follow the initial consultation, after which you will be given a diagnosis and advised a prescription. If you are unclear regarding the advice or medication given to you at any point, you can ask for clarity.
---