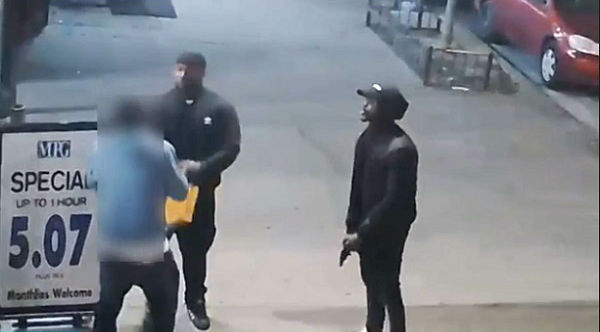 NY Post reports that two thieves violently robbed a man in Harlem of about $60,000 worth of jewelry, police said Wednesday.
Cops said the victim, age 42, was across from Rucker Park on West 155 Street at about 11:30 p.m. on May 7th, 2018, when the suspects approached him, flashed a gun and demanded his jewelry.
The man tried to run off, but the two robbers chased him down, police said. They then punched and kicked and ran off with his jewelry.
It was not immediately clear what kind of jewelry was taken from the victim.
NYPD describe the suspects as men in their 30s or 40s, who were last seen wearing all dark clothing.
No arrests have been made.
Check out the video here.
Photo credit: Screen shot via source.
Related Articles