---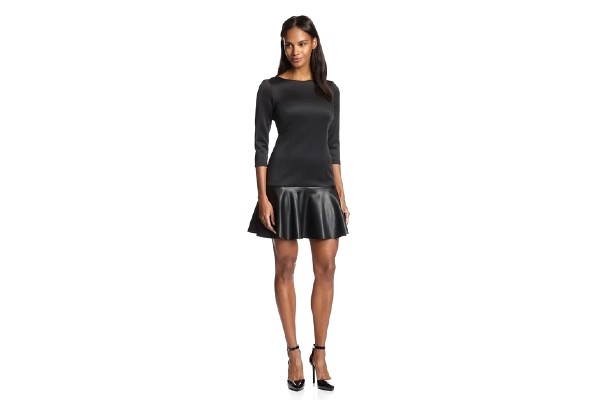 As you've started feeling the chill of the holiday season, you would have instantly wanted to get that cozy and warm feeling back.
The first question should be popping up what should be the ideal dress for your upcoming party? Or perhaps, what to wear at a fall wedding?
We (especially me) indeed want to slay with our tight-fitted leather jacket or a long coat to really get into the winter mode.
According to my opinion, the deep neckline design is something no one can take their eyes off. Ah! That's not the real secret is! When you wear an outfit, you wanna look outright sexy. There is something astonishing about long sleeve dress, it gives your appearance depth and elevates your style to an unbound form. Other things, you don't have to feel embarrassed about your body shape or lumps of free skin taking a nosedive. 
If you feel like long sleeve dresses are your style savior, our short and cute recommendations will definitely give you a reason to start falling in love with yourself. Take a look!
A striped gown with a belt gives minimalistic appealing vibes and is an excellent versatile pick for your styling this winter. No matter which color, silhouette, or style you choose; a wide belt can make your middle appear thicker than it naturally is. Pair it up with knee-high heeled boots and a slim bag to complete the outfit with elegance. I've spotted an intriguing collection of striped long sleeve gowns on Bellabarnett.com
Cobalt Print Satin Kimono Maxi Dress

Cobalt print satin kimono maxi dress features a lightweight, flattering kimono silhouette that is tied to the waist. Not only, this maxi dress is stylish, but it also has a feminine touch thanks to the Cobalt Print. Team this dress up with pencil heels and statement earrings for a seamless and elegant appearance. The round neck design dramatically reveals your body curve to shine like a rockstar.
Dusty Pink High Neck Tiered Skater Dress

Add some femininity to your occasion with a high-neck tiered skater dress.  In sizzling winters you can also flaunt your beauty with this bodycon dress. When you carry yourself in dusty pink fabric with a high neck design you will definitely turn up the heat. You can complement the look with some strap heels and diamante accessories.  
Black Satin Cupped Cut Blazer Style Bodycon Dress

Nothing would be sexier than a woman in black. Here is a very interesting variation of an iconic color in the form of black satin cupped cut blazer-style bodycon dress. The black satin material with a cut-out design and a bodycon fit is a great choice for any event. Just add hue heels and ethnic accessories to further elevate the look.
Blush Pink Eyelash Knit Sweater Dress

When it comes to bundling up yourself in a cozy outfit try this knit sweater dress! It shapes a scoop neckline and a low dipping back with a long balloon sleeves frame. This bodycon silhouette could add an important variety to your winter wardrobe. For the shoes, you can make the dressing more glamourous by wearing black strappy open-toe heels. 
Twist Front Sparkle Stripe Midi Cocktail Dress

This midi dress is designed with a twist-front bodice and shimmering vertical stripes to flaunt your sexy curves.  If you have a little fatty figure, complement your look with a stylish belt, as it is a great option and really draws out attention to the lower half of your body. The leopard print pointed-toe heels with this cocktail dress will add a feminine and mature touch to the overall look.
Polka Dot Long Sleeve Skater Dress
How about wearing a polka dot long sleeve skater dress with brown or beige heels, statement accessories, and a sling bag- it would give you an awesome look no doubt. It is suitable for semi-formal outings and parties also as it provides straightforward and fashionable looks. Wear a boho-style statement necklace and a pair of grey suede pointed-toe heels to make the outfit unique.
What's your choice? 
Long sleeve dresses are cute, classic, trendy, and whatnot. I completely understand that choosing only one can still be challenging. You can pick any two or three or four or even all of them to add a new flavor to your winter wardrobe. These dresses will only enhance the beauty of your collection and add a new flavour in it. 
---