---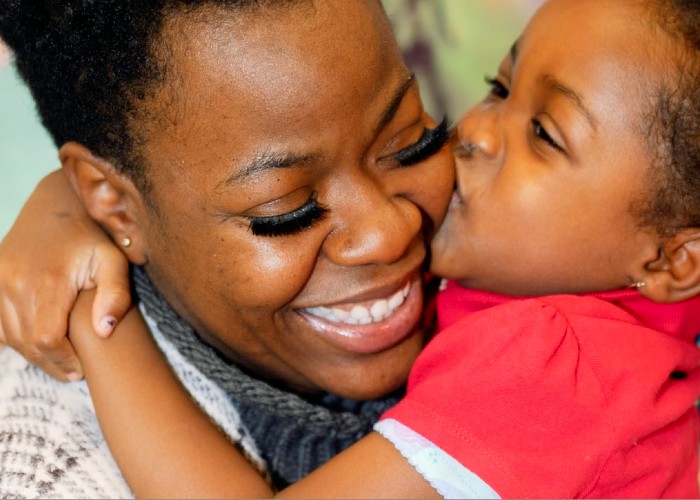 Food Bank For New York City, the city's largest hunger-relief organization, will honor more than 150 mothers and mother figures in need with a Mother's Day celebration ahead of the holiday on Sunday, May 8th, 2022.
Attendees will receive custom gift bags that will include Estee Lauder Too Faced products, Bombas socks, and Glitter Project cosmetics, in addition to raffle items.
Food Bank will also provide essential hygiene products such as period products, baby diapers, wipes, and more.
As the city faces the highest rates of inflation in decades, New Yorkers are in need of more than just food, and these hygiene products are often prohibitively expensive for those struggling with food insecurity.
People are being forced to choose between feeding themselves and their families and purchasing these essential hygiene products, recognizing this challenge, Food Bank has made these products part of ongoing distributions serving New Yorkers in need from Harlem to Hollis.
In addition to the giveaway items at the event, there will also be a special photoshoot as part of Food Bank's Portraits of Promise project kicked off earlier this year that gives attendees at some events the chance to have taken professional photos at no cost to have as keepsakes.
The event will conclude with a surprise gift for all who join.
More than 150 mothers and mother figures will attend the event at Food Bank's Community Kitchen, with 50 spots reserved for seniors from the community who are part of the senior program run by the kitchen.
Camesha Grant, Vice President of Community Connection and Outreach, Janis Robinson, Vice President of Institutions and Partnerships, and, Sultana Ocasio, Director of the Community Kitchen and Pantry, will discuss the importance of the Mother's Day Celebration, as well as the unique obstacles women often face with food insecurity.
Join the shoot at the Food Bank For NYC's Community Kitchen on Friday, May 6, 2022, from 11:00 AM –  2:00 PM EST, at Food Bank For NYC's Community Kitchen, 252 W 116th Street, Harlem, NY 10026.              
---