---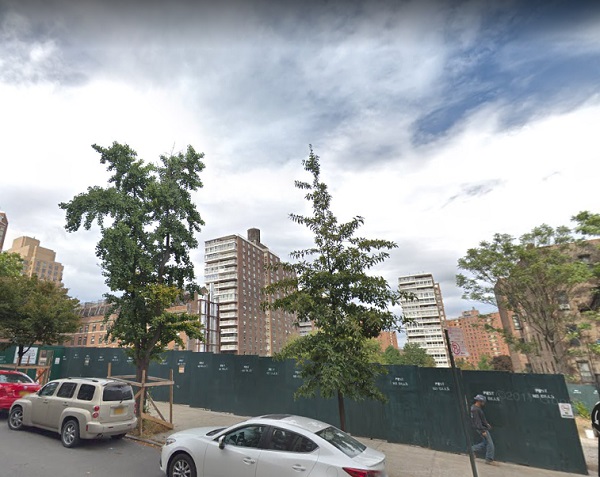 NY Yimby reports that standing north of Columbia University at 543 West 122nd Street, behind the Jewish Theological Seminary, is the new residential tower dubbed "Vandewater". Located in Morningside Heights in West Harlem, which was originally called Vandewater Heights, the new 385-foot-tall building will come with over 300,000 square feet of space, and 183 condominiums spread over 33 floors. SLCE Architects is the executive architect while Incorporated Architecture & Design is the designer for the project. Savanna is the project's developer, while Halstead Property Development Marketing is handling sales.
Photos of the project show the final floors of the building starting to form and be completed as the cocoon safety net reaches the top. The facade has yet to begin installation on all sides of the tower but should go up anytime soon.
The overall appearance of the building utilizes a mix of glass and stone panels with a rigid grid of windows and columns all the way to the top. Minor setbacks towards the top of the main bulk of the tower will be used as outdoor terraces for some of the residential units. The top mechanical floors are capped and enclosed with wrap-around stone panels.
The site was purchased for $96 million from JTS, and sits between Broadway and Amsterdam Avenue. Columbia University is less than five minutes by foot to the south, while the closest subway stops are the 116 Street-Columbia University station and 125th Street station on the 1 train. Other nearby locations include St. Luke's Hospital, Barnard College, Morningside Park and the northern end of Riverside Park. From the top of the Vandewater, residents will be able to see all the listed sites along with Central Park, Billionaire's Row, Midtown, the Hudson River, and the George Washington Bridge.
Read and see the entire article here.
---