---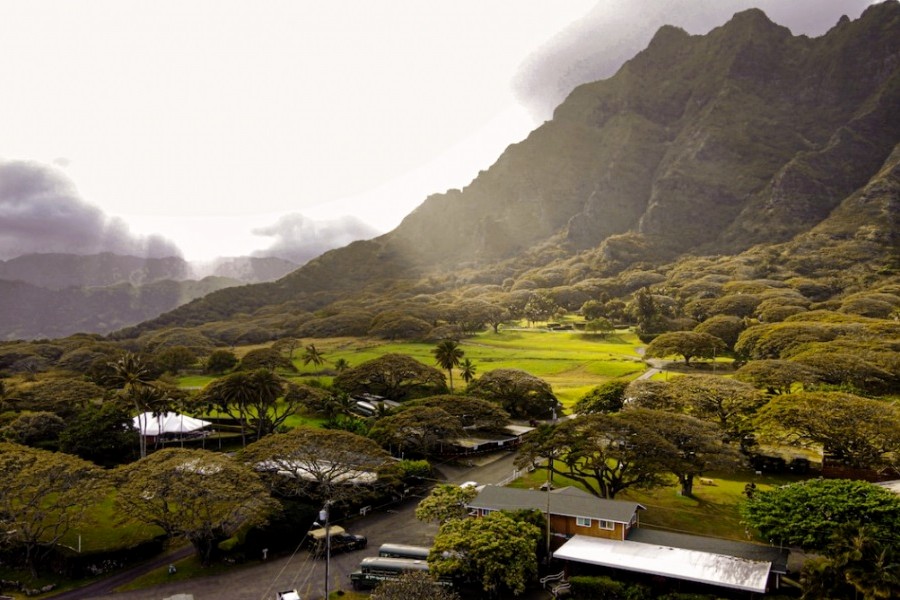 Hawaii, with its breathtaking landscapes and vibrant culture, offers a paradise-like escape for travelers seeking unforgettable experiences.
From pristine beaches to lush rainforests, the islands present a plethora of activities and attractions. Among the must-visit destinations, Kualoa Ranch stands out as a gem that promises an extraordinary adventure. Situated on the island of Oahu, this expansive private nature reserve encapsulates the beauty and diversity of Hawaii. With its stunning vistas, rich history, and thrilling activities, Kualoa Ranch offers an immersive experience that will leave you awestruck.
Exploring Film Locations: Walk in the Footsteps of Hollywood
Kualoa Ranch has played a prominent role in numerous blockbuster movies and TV shows, earning it the title of "Hollywood's Backlot." From Jurassic Park to Lost, this iconic destination has served as a stunning backdrop for some of the most memorable scenes in cinematic history. Embark on a guided tour and retrace the steps of your favorite movie characters, witnessing firsthand the picturesque settings that once graced the silver screen. Explore the dense jungle where dinosaurs once roamed or stand in awe of the dramatic mountain ranges that have captivated audiences worldwide. For film enthusiasts and nature lovers alike, this experience at Kualoa Ranch is an absolute must.
ATV Adventure: Conquer the Rugged Terrain
Get ready for an adrenaline-pumping ATV adventure through Kualoa Ranch's rugged terrain. Hop on a powerful all-terrain vehicle and navigate the challenging trails that wind through the diverse landscapes of the ranch. Feel the thrill as you speed across open fields, maneuver through dense forests, and conquer rocky slopes. With expert guides leading the way, you'll discover hidden valleys, cascading waterfalls, and breathtaking viewpoints that offer panoramic vistas of the surrounding beauty. Whether you're an experienced rider or a first-timer, this ATV excursion at Kualoa Ranch will leave you exhilarated and provide an up-close encounter with Hawaii's natural wonders.
Kualoa Ranch: A Natural Wonderland
Step into a natural wonderland at Kualoa Ranch, where the unspoiled beauty of Hawaii unfolds before your eyes. You can book Kualoa Ranch online and explore the sprawling acres of this private nature reserve and immerse yourself in the diverse ecosystems it encompasses. Take a leisurely stroll through verdant gardens, where vibrant tropical flowers bloom in abundance, or venture into the lush rainforest teeming with native plants and wildlife. Discover tranquil streams, ancient fishponds, and sacred cultural sites that highlight the rich history and heritage of the land. With nature as your guide, experience the serenity and awe-inspiring landscapes that make Kualoa Ranch a haven for nature enthusiasts and those seeking a deeper connection with the environment.
Horseback Riding: Traverse the Scenic Trails
Saddle up and embark on a horseback riding adventure through the picturesque trails of Kualoa Ranch. Feel the gentle sway of your trusty steed as you traverse the diverse landscapes of this enchanting paradise. Wind through verdant valleys, ride along the golden sandy beaches, and meander through lush meadows. The experienced guides will lead you on a journey that showcases the breathtaking beauty of the ranch, offering captivating views of the majestic mountains and sparkling ocean. Whether you're an experienced rider or a novice, this equestrian escapade at Kualoa Ranch will provide an unforgettable and intimate connection with nature.
Oceanic Delight: Catamaran Cruise and Snorkeling
Embark on an oceanic delight as you set sail on a catamaran cruise along the scenic coastline of Kualoa Ranch. Feel the refreshing sea breeze against your skin as you glide through the crystal-clear waters of the Pacific Ocean. Marvel at the breathtaking views of the rugged cliffs, pristine beaches, and vibrant coral reefs that lie beneath the surface. Dive into the vibrant underwater world as you snorkel in the warm tropical waters, encountering colorful fish, graceful sea turtles, and a myriad of marine life. This catamaran cruise and snorkeling experience at Kualoa Ranch promises a blissful blend of relaxation, adventure, and exploration.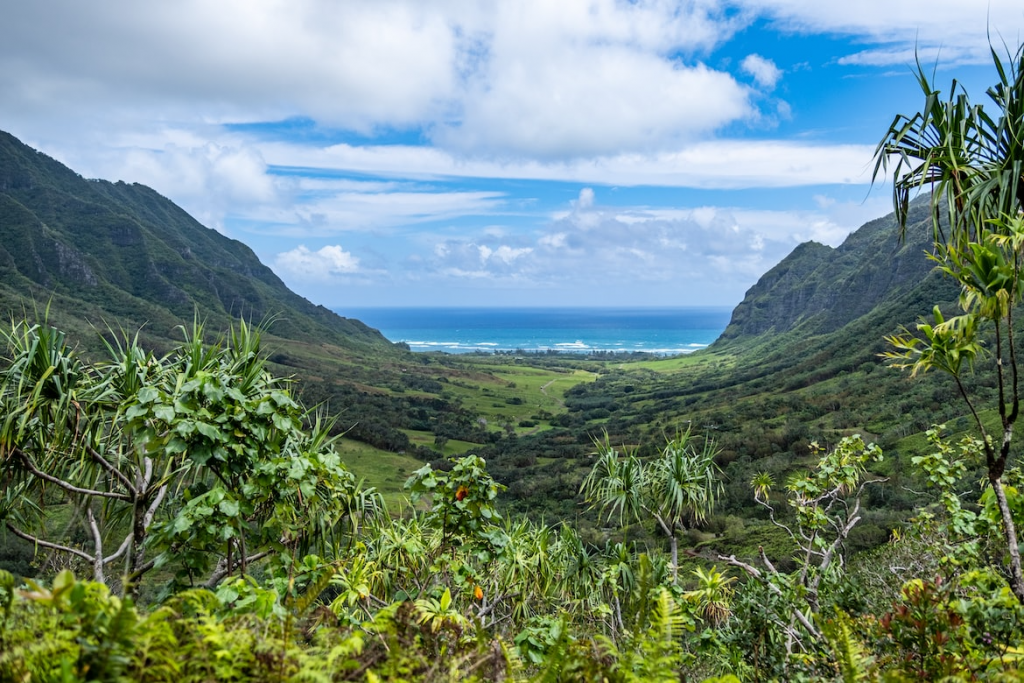 Jungle Expedition: Discover the Hidden Wonders
Embark on a thrilling jungle expedition and unlock the secrets of Kualoa Ranch's hidden wonders. Follow experienced guides deep into the heart of the rainforest, where a world of discovery awaits. Trek through lush foliage, traverse moss-covered paths, and marvel at towering trees as you navigate through the dense jungle. Learn about the rich biodiversity of the area and spot native plants and wildlife, from exotic birds to elusive creatures. Delve into hidden caves, discover hidden waterfalls cascading into crystal-clear pools, and feel the magic of this untouched paradise. This jungle expedition at Kualoa Ranch offers an unforgettable adventure that will leave you with lifelong memories of Hawaii's natural marvels.
As your Hawaiian adventure comes to a close, the memories you make at Kualoa Ranch will undoubtedly linger in your heart. From exploring iconic film locations to embarking on thrilling ATV rides through breathtaking landscapes, this nature reserve offers a diverse range of experiences that cater to every traveler's desires. Whether you choose to immerse yourself in the lush greenery of the jungle or witness the stunning coastal beauty from a catamaran, Kualoa Ranch is sure to leave an indelible mark on your journey. Embrace the spirit of adventure, delve into the rich history, and create cherished moments that will forever define your ultimate Hawaiian escape.
This content is part of the HWM Partnership.
---