---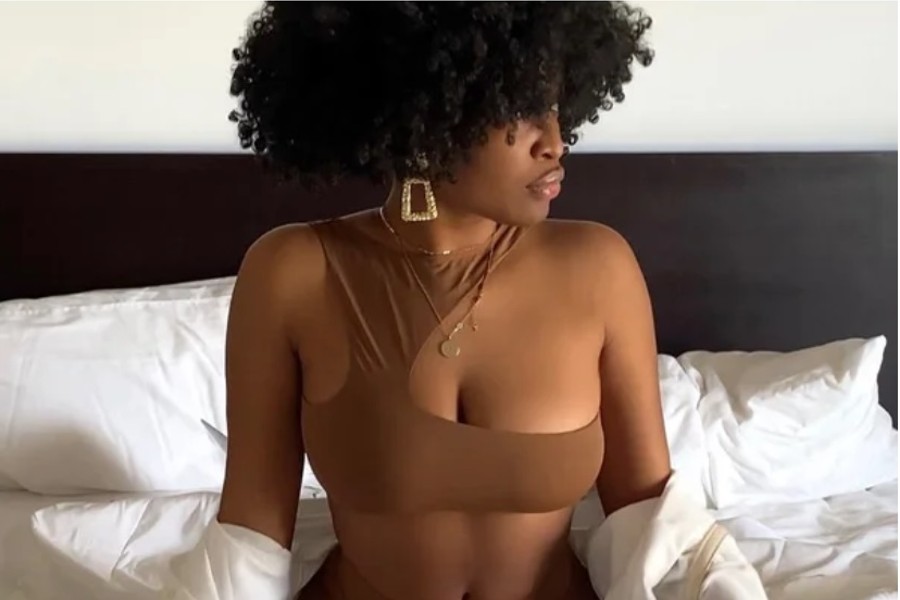 Lingerie is about more than just functionality. It is also about feeling confident and embracing your body's unique features.
Finding lingerie that suits your body shape can significantly affect how you look and feel. And understanding your body shape is the first step toward finding the right piece. Here is how you can find the right piece of intimate apparel made just for you.
Understanding your Body Shape
Hourglass figure: Women with an hourglass figure have balanced hips and busts. And a well-defined waist. Lingeries that compliment this body shape include corsets, teddies, and babydolls. You can find all these options on websites such as 3Wishes.
Pear-shaped figure: These bodies have small and narrow shoulders and broader hips. Women with this body shape can boost confidence with lingerie with an A-line structure and bras with decorative details that draw attention to the upper body.
Apple-shaped figure: Apple-shaped bodies have a broader midsection and a less defined waistline. High-waisted lingeries, empire waist baby-dolls, and bras that emphasize the bust area and draw attention away from the body's midsection are most flattering.
Rectangle body shape: Rectangular structures have a straight silhouette and athletic structure. Apparel with ruffles and laces that give the body a fuller look suits the best. Laces and other embellishments can also give the body the illusion of curves. Additionally, pushup bras can enhance the bust area and make the body look curvy.
Inverted triangle body shape: Inverted triangles have a smaller waist and broader shoulders. Balconette bras, bralettes, and panties with detailing can help balance the proportion, bringing the focus to the lower body.
How to Select a Lingerie Piece That Fits You
Know your measurements: You must know the accurate measurement of your bust, underbust, waist, shoulders, and hips to find the right size. Knowing your measurements will help you determine your body structure and choose a piece that flatters you the most. Moreover, the right measurements will also help you while shopping for lingerie online, as the size charts on most websites have measurements mentioned.
Explore different materials: Lingerie comes in various materials that influence how you look and feel. While cotton is a safe choice when lingerie shopping, don't be afraid to explore. Satin and silk exude luxury and are perfect for special occasions. Moreover, lace adds a touch of romance and hugs your curves very well. You can also take inspiration from online lookbooks to find a style that suits you.
Embrace your features: Find garments and apparel that embrace your features and complement your skin tone. Look for garments that highlight the best features of your body. Also, look for interesting patterns and prints that express your personality perfectly.
The Right Lingerie to Embrace Your Individuality and For the Right Support
Choosing the right piece of lingerie also brings out your individuality. It defines who you are; even if no one sees it, it can boost your self-confidence. A lacy, breezy lingerie piece can unleash the romance in you, and a bold monochromatic lingerie set will signify your beauty, confidence, and timeless style.
Moreover, everybody talks about the importance of the right support system. But no one talks about the real issue! The right support for your bust. But don't worry; with the right measurements, you can find a bra just made for your body. A well-fitting bra enhances your features and provides the right support. Even if your favorite brand, like ZARA, launches its new collection, only the right fit of undergarments will enhance the look of your clothing.
A bra that is too tight restricts blood flow, leading to discomfort and irritation, and a bra that is too loose leaves every part sagging. The right lingerie can be a game changer in your everyday life.
Conclusion
Finding lingerie that flatters your body shape like Barbie costumes is a journey of self-discovery and empowerment. You need to understand your body and see what looks good to find the right piece. However, lingerie is fun clothing. Don't make it over-complicated by emphasizing too much on your body structure. Experiment with different styles and materials and unleash your inner femininity.
---