---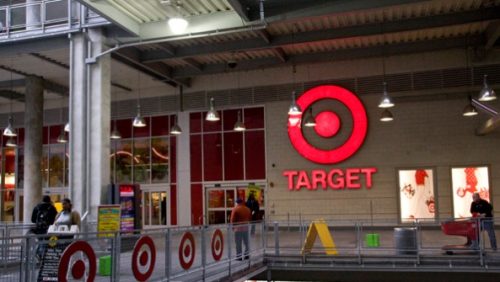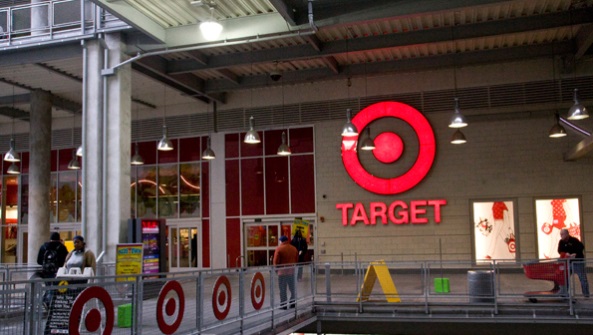 T-A-R-G-E-T M-O-U-S-E! As expected, Mickey Mouse and all his Disney chums have landed at Target stores nationwide (and hopefully in Harlem).
On Monday, the recently formed partnership between The Walt Disney Company and Target Corporation officially launched the Disney store at Target in 25 select locations. The new pact also comes with a complimentary online experience for consumers.
This is quite a pre-season gift for Target. The retail giant gets its hands on 450+ items overall, including more than 100 that previously could only be found at Disney's own stores. Plus, Disney is giving the chain another 100 Disney exclusives tied to the forthcoming release of holiday movie releases like Star Wars: Jedi Fallen Order.
"We've brought the magic of Disney to Target, bringing together great merchandise amidst an experience that's truly immersive and unique," said Target's Mark Tritton in a news release. "Guests will be able to connect with the Disney characters and stories they love in a meaningful way while accessing the latest and greatest Disney products, including items previously only available at Disney retail locations."
What Disney fans will see at Target
All the expected glitz and glitter worthy of a partnership like this will be right up front when consumers stroll into one of the Disney-Target stores.
Commandeering an average of 750 square feet per store, the Disney footprint will be hard to miss with its interactive displays and seating areas where families can watch classic Disney movie clips. There's even a chance for shoppers to wear Mickey's magic hat or get their inner Luke Skywalker
on by posing with a life-size lightsaber.
And where are these stores?
To maximize the promotion's reach, the locations the companies have chosen are not necessarily smack dab in the middle of a metropolitan area. Instead, executives have targeted stores that serve as a cross-pollination of communities. One example of that is the Louisville and Southern Indiana markets; to cater to shoppers from both areas, the companies chose a location in Clarksdale that is easy for residents from both locations to get to reports source.
But with only 25 locations, some Disney fans are going to be left out of the in-store experience. However, Target and Disney have prepared for that by developing an online experience available on both the iOS and Android platforms that will allow shoppers to see available items for purchase. The only downside for online customers is that not all products will be available via the online site.
---