---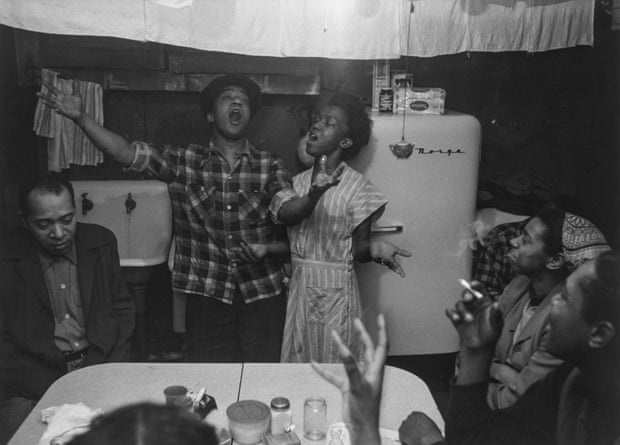 "The Sweet Flypaper Of Life" was a magnificent photographic-literary work published to great acclaim in 1955. It is a story of people, peril, and promise in Harlem that is unique in the canon of visual literature. Out of print for over 35 years, a new edition has just been published.
In The Sweet Flypaper of Life, the reader encounters teenagers around a jukebox, children at an open fire hydrant, people riding the subway alone at night, a party in the neighbor's apartment… This renowned book created by artist Roy DeCarava and writer Langston Hughes honors in words and photographs what the authors saw, knew and felt deeply about life in Harlem. The work has influenced and inspired several generations of artists.
Sherry DeCarava — art historian, curator, and wife of Roy until his death — will talk about Roy and Langston's unconventional collaboration and the legacy of the book.
RB spokesperson Andy Zee will join her in conversation.
"The sensitivity of the photographs and the excellent blending of the pictures with the text… Bravo!"
— Henri Cartier-Bresson

"I done got my feet caught in the sweet flypaper of life and I'll be dogged if I want to get loose."
— Sister Mary Bradley (via Langston Hughes)
Over the course of six decades, Roy DeCarava (1919–2009) produced a singular collection of black-and-white photographs of modern life that combine formal acuity with an intimate and deeply human treatment of his subject matter.
Langston Hughes (1902–1967) was the poet, novelist, playwright, and social activist known worldwide as a key figure of the Harlem Renaissance.
Suggested donation $5 for Revolution Books Educational Fund
Friday, January 11, 2019, 7 pm EST
---