---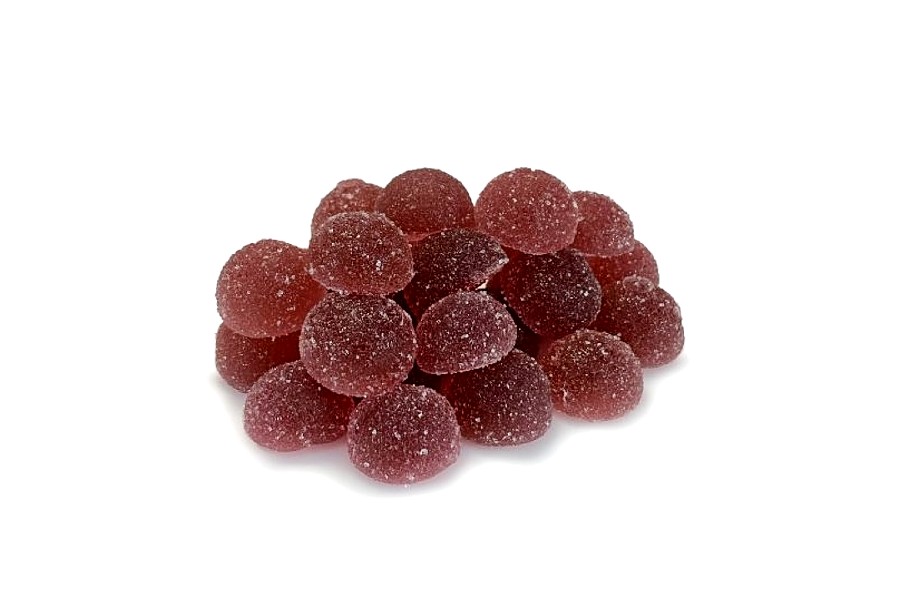 HHC, short for Hexahydrocannabinol, is the latest cannabinoid making its mark in the cannabis world.
It produces similar effects to delta-9 THC but is reportedly less intense with a milder and more soothing body high. You can expect a gentle sense of euphoria and relaxation after consuming HHC.
Like other cannabinoids, there are a few ways to take HHC. But nothing beats the sweet delight of HHC gummies. One example is the HHC belts 250mg from Premium Jane, which are available in Cool Lemon and Green Apple flavors. Both are incredibly refreshing, offering a delightful burst of flavor.
Perhaps the biggest draw to HHC gummies is the promise to instill a sense of calm and relaxation. They're a great alternative to harmful prescription medications, offering users a natural approach to managing daily stresses and improving mood.
What are HHC Gummies?
HHC is considered a semi-synthetic cannabinoid since it needs to be produced in a laboratory. This is because it naturally occurs only in tiny quantities in the cannabis plant – not enough to produce large-scale products.
To create HHC, scientists isolate a THC molecule and add two hydrogen molecules via a process known as hydrogenation. THC and HHC thus have a very similar chemical structure with one key difference. While THC has a double carbon bond, HHC does not but instead has extra hydrogen molecules.
The similarity in chemical structure is why HHC delivers similar effects to THC. However, the difference between the two – namely the added hydrogen molecules – accounts for HHC's significantly milder high.
Once created in a lab, HHC can be processed into several products, such as tinctures and oils, capsules, vapes, and gummies.
HHC gummies have risen in popularity because they provide users with a fun, delicious, and discreet way to enjoy the benefits of HHC. Moreover, since each gummy is pre-dosed with a specified amount of HHC, they're easy to dose and regulate tolerance levels to a great extent.
What You Can Expect from HHC Gummies
Since everyone is unique, each person will likely have a slightly different experience with HHC gummies. Several individual factors, such as body chemistry, weight, metabolism, and tolerance, can affect how HHC makes you feel.
Nonetheless, most users report effects ranging from euphoria, uplifted mood, and creative thoughts to relaxation and heightened senses. One of the biggest selling points for HHC gummies is that they can instill a sense of calm with a clear-headed and manageable high.
Typically, you can expect to feel more at ease and less tense after using HHC gummies. As such, they may also promote better sleep, especially if your sleep problems are connected to an overactive mind.
Another reason people flock to HHC gummies is, of course, because they resemble candy. Unlike oils and capsules, which tend to have a medicinal feel, gummies are fun and delicious to eat. Although you may use them for health reasons, it doesn't feel that way. Instead, you're indulging in a sweet treat.
It usually takes about 30 to 45 minutes for the effects of HHC gummies to kick in. People looking for more rapid results may prefer a different consumption method, such as vaping. However, the benefit of edibles is that the effects tend to last longer. You can expect to feel the buzz from HHC gummies for around 2 – 6 hours.
Ways to Use HHC Gummies for Relaxation
Since relaxation is one of the most appealing reasons to indulge in HHC gummies, here are a few ways to maximize these effects.
Consume in the Morning for Support Throughout the Day
After consuming a gummy, you can expect to feel a tranquil and enjoyable exhilaration. This can help you with general daily stresses, instilling a sense of peace and calm for much of the day. You can take another gummy later in the afternoon if needed.
Use When You are Aware of a Stressful Situation Arising
If you're preparing for a challenging meeting or stressful conversation with loved ones, you can eat a gummy about an hour before to prepare. This ensures that the effects have kicked in by the time pressure levels are high.
Consume Before Sleeping
If you find yourself struggling to doze off at night due to a racing mind, HHC gummies may help. You can consume them in the evening before bedtime so that you feel calm and relaxed by the time you are ready to hit the sack.
Final Thoughts
HHC gummies are a fun and tasty way to indulge in the benefits of HHC. This new and exciting cannabinoid is gaining a lot of attention for its mellow high with the ability to induce relaxation and boost mood.
Available in many delicious flavors, you can tantalize your taste buds while hitting a new level of calm and relaxation. Whether you're looking for something to support your struggle with daily stresses or simply heighten relaxation levels, HHC gummies may be the answer.
---