---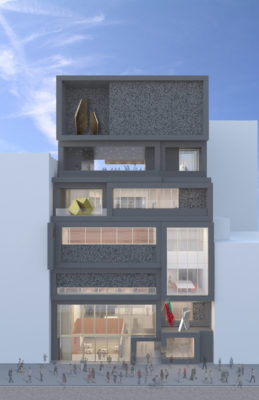 Thelma Golden, Director and Chief Curator of The Studio Museum in Harlem, and Raymond J. McGuire, Chairman of the Board of Trustees, today announced that the historic groundbreaking for the Museum's new building, designed by Adjaye Associates in collaboration with Cooper Robertson, will take place during the 50th anniversary year of 2018. The completion of design development and the success of the quiet phase of the fundraising effort now make it possible to envision a late fall 2018 start for construction of this new home for the Studio Museum, the premier center for contemporary artists of African descent, the principal visual art institution in Harlem, and a magnet for visitors from around the world.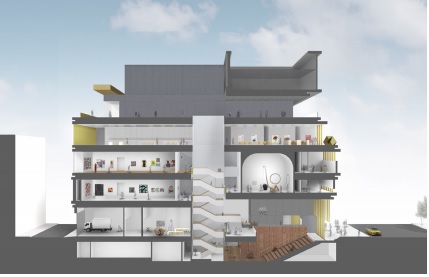 With plans for the building having received a warm welcome from the community and enthusiasm and support from New York City officials, the Studio Museum today unveiled the design and made public a capital campaign led by the Board of Trustees, with a goal of $175 million to meet hard and soft construction costs, provide an operating and capital reserve, and build endowment. A range of education and community programs inaugurated as part of the celebration of the 50th anniversary will ensure that the Studio Museum remains a vital presence in Harlem and throughout the art world during the construction period.
Click here to view the full press release.
Related Articles
---