---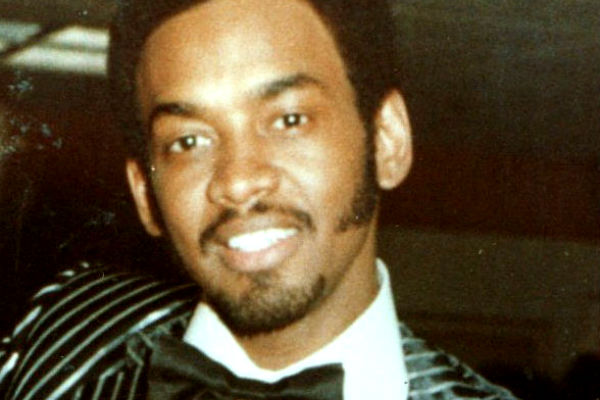 Guy Thomas Fisher (the Bronx born in 1947) Guy Fisher was born in 1947 in the South Bronx, New York, the eldest of five siblings.
Fisher had a close relationship with his mother, a pediatric nurse, who worked hard to raise her children in the low-income Patterson projects. Fisher's father, however, struggled with dependence on alcohol and gambling. After losing the rent and grocery money to his addictions, he often physically abused Fisher's mother and siblings. By the time Fisher was a teenager, his father had abandoned the family. Fisher grew protective of his siblings, and always looked out for his family.
Most children, suffering from a lack of parental supervision, wandered the neighborhood and fended for themselves on the streets. Fisher often found himself holding his own in fights on the block. His penchant for street fighting eventually landed him in Elmyra Reformatory, where he served two years on an assault charge as a teenager. He dropped out of high school shortly thereafter.
After he was released from Elmyra, Fisher began hustling for quick money. Guy Fisher (pictured above) started off selling cheese and cold cuts from a van on Harlem street corners.  He soon became frustrated with the long hours and low wages.  Fisher decided to change careers, he used his street contacts and the money he had saved to purchase heroin.  Fisher's profits increased significantly, despite this, Fisher was often seen in warm-up suits and sneakers. He made cash selling bags to people outside department stores, and often pedaling clothes at a discount. During this time, Fisher began dating a young woman named Olive MacDonald. She, in turn, put Fisher in touch with Leroy "Nicky" Barnes, by then a notorious drug kingpin. Barnes saw potential in Fisher and took the young man under his wing.
By 1973, at the age of 25, Fisher had made it into Barnes's exclusive underground organization, The Council, which consisted of a seven-member circle of trusted associates. Each of the individual partners in Barnes's syndicate had their own crew of men to distribute heroin to smaller dealers. They would then collect the drug money, and distribute the profits accordingly. Through these dealings, Barnes and Fisher became close friends and confidants. They also began investing in businesses together, including two, multi-million dollar housing complexes. A year later, local police stopped Fisher for a routine traffic violation.
Fisher was using a false driver's license and attempted to evade arrest by bribing law enforcement agents with $100,000 he had stashed in his trunk. The officials refused the money, and the incident landed Fisher in prison for nine months. While serving his time, The Council was under close investigation by undercover law enforcement agents for their dealings in the heroin trade. In 1977, sparked by an article in The New York Times magazine naming Barnes "Mr. Untouchable," then-President Jimmy Carter placed further pressure on federal agents to dismantle The Council.
That September, Barnes and The Council were placed on trial. Much of the federal law enforcement's undercover surveillance of Barnes and his group occurred while Fisher was imprisoned. Because of this fact, Fisher's lawyer was able to argue that his client did not participate in the conspiracy mentioned in the federal case. This fact led to a hung jury in Fisher's trial, and he became the only member to escape sentencing.
In early 1978, using the money he had earned through the heroin trade, Fisher purchased and renovated the crumbling Apollo Theater in Harlem.

Fisher saw his narrow escape from prison as a second lease on life, and decided to become a legitimate businessman. In early 1978, using the money he had earned through the heroin trade, Fisher purchased and renovated the crumbling Apollo Theater in Harlem. He placed the deed in his half brother's name, and began employing members of the neighborhood to help in its rehabilitation. In May of that year, the new Apollo was unveiled to the community, drawing acts such as Gladys Knight and The Temptations.
To celebrate, Fisher hosted a private party and concert.  Fisher stood out in his tailored pin-striped suit and designer shoes.  He was also draped in expensive bling, a $25,000 pendant hung from his neck and he was accompanied by one of the most beautiful black women on the East Coast who was wrapped in an Chowchilla fur. Invited guests dined on catered food and mingled with celebrities.  Stevie Wonder and Teddy Pendergrass were scheduled, performers.  Despite the celebrities in attendance, people were trying to corner Fisher for a photograph.
A few weeks later, NBC contacted the Apollo representatives with an offer; they were willing to pay big money to broadcast amateur night at the Apollo on Saturdays.  Negotiations came to an end when network brass were made aware of Fisher's drug dealings. Despite his legitimate success, Fisher resumed the heroin trade as head of The Council with Barnes' help.
But after money for Barnes's legal fees started to disappear, the former drug kingpin grew resentful of Fisher's success on the outside. The final straw came when Fisher began an affair with one of Barnes's girlfriends. Feeling betrayed, Barnes broke the code of The Council and turned informant in the early 1980s.In March of 1983, using information Barnes supplied them, federal agents finally gathered enough evidence to put Fisher and several of his associates on trial.
He was sentenced to life without parole for his role in running a criminal enterprise, and was sent to Marion Federal Prison in Illinois. While in prison, Fisher wrote several novels, earned his bachelor's and master's degrees, and began mentoring inmates. In 2008, he completed his Ph.D. in sociology. He continues to serve his sentence despite several appeals (source)
---