---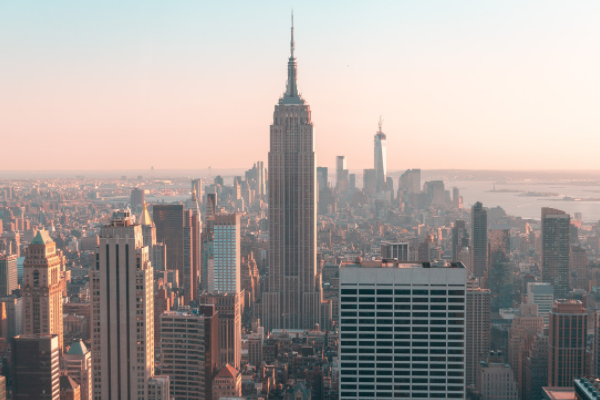 We investigate the most popular sports teams based out of NYC.
It's not surprising to learn that New York boasts numerous sports teams – wherever you go in the United States, you'll be hard-pressed to find a single person who can't name at least a couple of the state's legendary teams. Accordingly, the state is also home to millions of avid sports fans, but which team is the most popular? It's a tough question to answer, but as ever, with modern technology, we can find a way.
Using data collected from Facebook, it is possible to rank the popularity of the major sports teams of New York by the number of fans who follow their pages. This may not be the perfect methodology – not everyone uses Facebook, after all, and sport can sometimes be just as divisive as politics too which inevitably causes some fans to keep their affiliations to themselves. Nevertheless, we still found the results provided a fascinating insight into the popularity of the sports teams of New York.
For clarity, we should note that we only included teams who play their home games within the state of New York. Despite their names, the New York Giants, New York Jets, and New York Red Bulls are all based out of New Jersey, so are absent from our list.
Top of the Tree: The New York Yankees (8.5 Million)
Who would have guessed, eh? The Yankees were founded in 1901 and have been a formidable force in Major League Baseball for a large percentage of the years since. A fierce rivalry exists between the Yankees and the Boston Red Sox from the neighboring state of Massachusetts, and with the two teams set to meet on the field on the 17th/18th of August, there has been a huge amount of betting activity with major sportsbooks.
The huge amounts of money being placed on both teams have seen the odds changing daily, and somewhat confusingly online sportsbook Unibet is currently offering different odds for each team on each of the two days of play. Right now, the Red Sox are coming out slightly in front, so if you are one of the 8.5 million people who follow the Yankees on Facebook, you might be interested in supporting your team by taking advantage of Unibet's free bets offer.
This promotion allows you to bet up to $500 on the Yankees; if they win, you'll collect your profits, whereas if they lose you'll have your $500 returned to your account. That sounds like a pretty sweet deal to me!
New York Knicks (5.7 Million)
Basketball is hugely popular in New York, which goes some way to explaining why the Knicks hold second place on this list despite not having won an NBA Championship since 1973. Another potential explanation is their iconic home arena at Madison Square Garden. Called the "mecca of basketball" by many, something about this venue just strikes a chord with every athlete who performs there and is equally adored by fans, too.
Brooklyn Nets (2.7 Million)
Further demonstrating the popularity of Basketball in New York, third place goes to another NBA team. Established over two decades after the Knicks and formerly known as the New Jersey Nets, some fans refuse to accept the Nets as a "true" New York team and have struggled to match the popularity of their fellow New York City rivals.
While fan support rests squarely with the Knicks, nobody can deny that Brooklyn has been performing extremely well on the court recently. If they can keep up their performance, who knows, perhaps they will match the popularity of the Knicks someday – I'd guess that it will take many more generations yet, however.
New York City FC (2.2 Million)
Here's a surprising one! Soccer is a minor sport in the United States, unlike the rest of the world where it is essentially unchallenged for the top spot in terms of popularity. Americans prefer more scoring in their sports, which doesn't line up well with the average of roughly 0.1 goals per minute played on the soccer pitch.
The high position on this list of NYCFC is all the more surprising when you consider that the team was only founded in 2013. Some believe that much of this popularity comes down to the signing of World Cup winning striker David Villa – a superstar in the soccer world, and certainly one of the best players to participate in the American League so far.
New York Mets (1.5 Million)
Baseball team the New York Mets are based in Queens, pretty much just a stone's throw from the Bronx – the home of their more popular cousins, the New York Yankees. They haven't been as successful on the field either, but have still managed to build a loyal following since being founded in 1962. Still, with two World Series titles under their belt, the Mets are no pushover either.
The Best of The Rest
So, the top five are clearly dominated by Baseball and Basketball, but sport in New York is much more diverse than this initially suggests. For a glimpse of the bigger picture, here are the next ten most popular teams based out of the State of New York:
New York Rangers (Ice Hockey) – 1.5 Million
Buffalo Bills (Football) – 907,000
Buffalo Sabres (Ice Hockey) – 501,000
New York Islanders (Ice Hockey) – 302,000
New York Cosmos (Soccer) – 168,000
New York Liberty (Basketball) – 101,000
Buffalo Bisons (Baseball) – 70,000
Brooklyn Cyclones (baseball) – 70,000
Rochester Americans (Ice Hockey) – 53,000
Staten Island Yankees (Baseball) – 35,000
---