---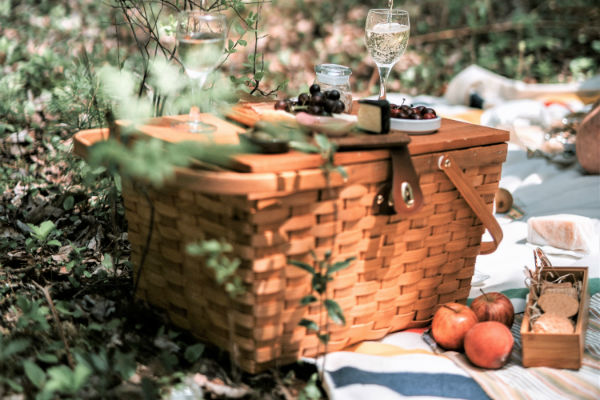 The Southampton History Museum hosted their Summer Picnic Basket Benefit at the Southampton Inn in the Hamptons, NY. Due to the unique circumstance of this year, the gala was an intimate affair held on the lawn of the Southampton Inn while guests enjoyed a Summer Supper Basket that included local cheese from Mecoz Farms, a variety of dried fruits, Carr's Crackers, McVities, and Tate's Cookies to name a few. The basket was accompanied by 3-piece "Southampton" fried chicken from Claude's Restaurant at the Southampton Inn, Rosa's potato salad, home-made coleslaw, local pickles, watermelon and homemade cookies.
In its early days, the Southampton Historical Museum collected and exhibited historical objects and documents relating to the history and development of Southampton, organized pageants, and gave lectures on antiques. By 1960 the Rogers Mansion property had expanded to include 12 historic structures including a one-room schoolhouse, an 1825 barn, and a 19th-century paint store. Today the Museum's mission is to preserve and promote the history and culture of the Town of Southampton by engaging and inspiring diverse audiences.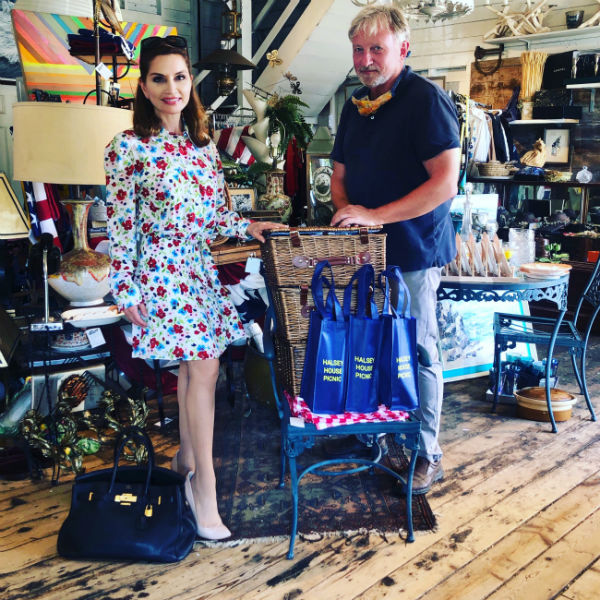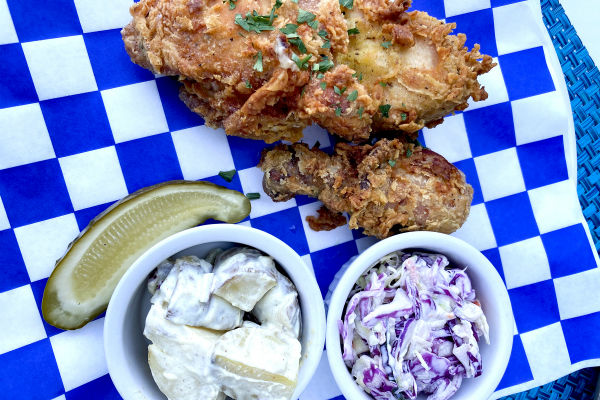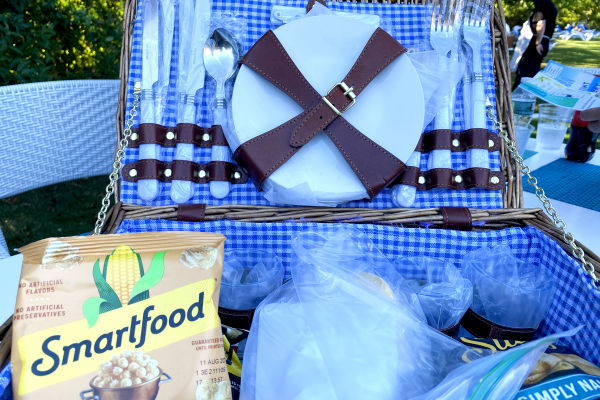 The Southampton Inn is classic, unassuming, and utterly charming. The Inn offers the personal attention of a bed & breakfast with the services of a hotel. The 90 guest rooms, all with slightly different decor, offer individual temperature control, sparkling tiled bathrooms, refrigerators, and complimentary Wi-Fi. The grounds consist of several acres of manicured lawns and gardens, with amenities that everyone can enjoy: a 50-foot heated outdoor pool, an all-weather tennis court, croquet and volleyball, Game Room for all ages, and Claude's Restaurant.
The Inn and Claude's Restaurant are also popular, established settings for corporate retreats, meetings, reunions, destination weddings, and other gatherings, combining the natural beauty of the East End of Long Island with seasonal amenities, all in one convenient location.
Sponsors included Jill Braufman, and Dan Nir, Ann Marie Carr, Edward, and Cheryl Donovan, Zach, and Britney Epley, James, and Laura Freeman, Dr. Mark Halsey, and Dr. June Halsey, Dede Gotthelf, and Terry Moan, Peter Hallock, and Craig Mowry, Kathleen King, Dorothy Lichtenstein, Brett Rosen, The Countess von Salm-Hoogstraeten, Jean, and Martin Shafiroff, Linda Stabler-Talty, and Peter Talty, Jay Diesing, Southampton Association, Ann Thivierge, John Rist, Herbert & Rist Liquors, Johanna Halsey – Green Thumb – 100 certificates salad in a bag; Adam, and Beth Halsey – The Halsey Farm Stand – 100 certificates for corn; Jennifer, and Amy Halsey – Milk Pail – 100 certificates 2 apples.
Southampton History Museum, 17 Meeting House Lane, Southampton, NY, www.southamptonhistory.org
Photo credit: 1) Picnic by Liana Mizzi. 2) Jean Shafiroff, and Tom Edmonds. 3) "Southampton" fried chicken from Claude's Restaurant. 4) Summer Supper Basket.
---