---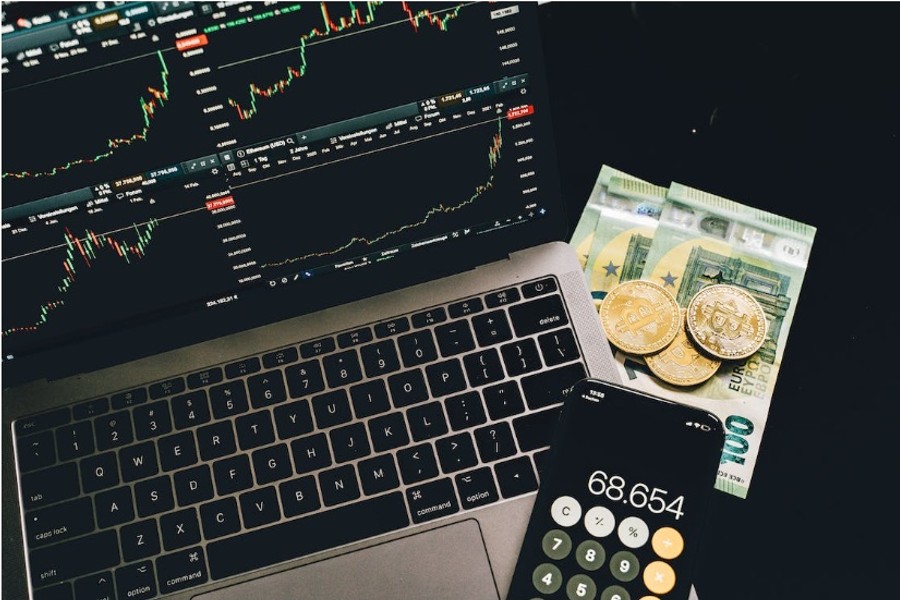 As a relatively young sector, cryptocurrency has seen rapid expansion in recent years.
Blockchain technology is becoming more and more well-liked as new cryptocurrencies arise. But as the sector expands, so does the need for efficient public relations (PR) tactics. We'll talk about the function of PR in bitcoin marketing and provide examples of effective PR efforts in the sector in this blog article.
Cryptocurrency: What Is It?
Understanding bitcoin is crucial before delving into the function of PR in cryptocurrency marketing. Strong cryptography is used to safeguard financial transactions and limit the production of new units in cryptocurrencies, which are digital assets intended to serve as a means of exchange.
Crypto Conferences 2023: The Future of Cryptocurrency Events
Crypto conferences have become increasingly popular in recent years as the cryptocurrency industry continues to grow. These events provide an opportunity for investors, developers, and enthusiasts to come together and discuss the latest trends and developments in the industry. Looking ahead, it is clear that crypto conferences 2023 will play an important role in shaping the future of the industry.
Public Relations' Importance in Cryptocurrency
In order to establish credibility and trust with prospective users, investors, and stakeholders, public relations (PR) is essential in the bitcoin sector. Because the market is still in its infancy, many individuals are wary of using or investing in cryptocurrencies owing to doubts about their reliability, security, and stability.
These issues may be addressed, and industry trust increased with the aid of effective PR techniques. For instance, PR may be used to inform the public about cryptocurrencies' functions, advantages, and safe ways to keep and utilize them.
PR may also be utilized to dispel false beliefs and unfavorable stereotypes regarding cryptocurrency. Cryptocurrencies have been utilized for a number of high-profile instances of illicit activity, including money laundering and funding terrorism. These occurrences have tarnished the image of the sector and made it difficult for respectable businesses to grow.
Effective PR techniques may help genuine businesses separate themselves from these kinds of situations and convince the public that investing in cryptocurrency is legal and secure.

PR Strategies that Work in the Crypto Industry
Let's look at some effective PR initiatives in the cryptocurrency business now that we are aware of the significance of public relations in bitcoin marketing.
Coinbase
One of the most well-known cryptocurrency exchanges currently in use is Coinbase. Their dedication to security and openness, which is emphasized in their public relations initiatives, is one factor in their success.
The "Open Financial System" campaign was introduced by Coinbase in 2018. Through lowering entry barriers and boosting access to financial services, the campaign intended to inform people about how cryptocurrencies may contribute to the development of a more equitable financial system.
The campaign was effective since it didn't simply promote Coinbase as a business but also educated people about the advantages of cryptocurrency. Coinbase was able to gain the confidence of prospective investors and consumers by establishing itself as a market leader.
Binance
Another well-known bitcoin exchange with a track record of effective PR initiatives is Binance. They began a marketing campaign in 2019 dubbed "Binance Goes DeFi" to highlight their brand-new decentralized financial platform.
Because Binance knew that many cryptocurrency users were interested in DeFi, they were able to focus their message effectively for the campaign. Additionally, they used crypto industry influencers to help spread the word about their new platform, which helped create excitement and buzz.
Ripple
Blockchain-based payment technology Ripple has run a number of effective public relations efforts. In 2017, they collaborated with American Express, a major facilitator of international payments, on one of their most memorable campaigns.
By establishing Ripple as a genuine participant in the financial sector, the company was able to gain investors' confidence and reputation. Positive media coverage from the relationship also aided in raising the company's and its goods' profile.
PR Issues with Cryptocurrencies
Although PR is important for establishing credibility and confidence in the bitcoin sector, there are a number of difficulties that PR specialists must overcome. The absence of industry regulation is one of the main problems.
Since they are not subject to the same regulations as traditional currencies, cryptocurrencies operate independently of established financial institutions. Concerns regarding fraud, money laundering, and other illicit activities have arisen as a result of this regulatory vacuum.
Public relations specialists need to be aware of these worries and endeavor to convince users and prospective investors that cryptocurrencies are a reliable investment. If the business they work for is implicated in unethical or illegal activity, they must also be equipped to manage the resulting bad press.
The absence of widespread adoption presents another PR difficulty for the bitcoin sector. Despite the rise in popularity of cryptocurrencies in recent years, many still see them as specialized investments. It may be difficult to develop awareness and credibility with prospective funders and consumers due to this lack of widespread adoption.
In order to overcome this difficulty, PR specialists must be inventive with their approaches and look for methods to appeal to a larger audience. For instance, they may concentrate on informing people about the advantages of cryptocurrencies, such as their lower transaction costs and greater financial inclusion.
PR in Cryptocurrency: The Future
Since the bitcoin market is still in its infancy, there is a lot of room for expansion and innovation. PR will become more crucial as the sector develops in terms of establishing credibility and trust with prospective consumers and investors.
The use of social media is one area where PR in the bitcoin sector is expanding. Social media sites like Twitter and Reddit, which are well-liked by cryptocurrency fans, may be effective tools for PR specialists to connect with users and prospective investors.
The use of influencers is another area where PR in the bitcoin sector is expanding. Influencers are people with a significant social media following who may aid in promoting goods and services to their followers. This tactic is gaining popularity in the bitcoin market after being successful in other sectors, like fashion and cosmetics.
PR specialists must be innovative and flexible in their approaches as the bitcoin sector develops. PR experts can assist their customers in establishing a favorable reputation and achieving success in this dynamic and quickly expanding market by keeping on top of trends and comprehending the specific problems of the sector.
Conclusion
In conclusion, public relations is essential to the development of bitcoin businesses. Effective PR tactics may increase credibility and confidence among prospective users and investors while enlightening the public about the advantages of cryptocurrencies.
Successful PR strategies in the cryptocurrency sector have concentrated on spreading awareness of cryptocurrencies among target groups and leveraging influencers. These tactics may help bitcoin businesses establish a solid reputation and raise their chances of success in a field that is becoming more and more cutthroat.
This content is part of the HWM Partnership.
---