---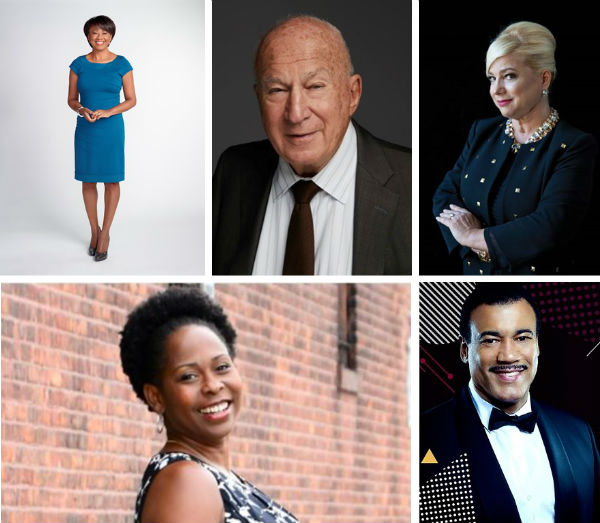 The Emma L. Bowen Community Service Center, the Harlem-based nonprofit that has empowered thousands of individuals and families to effectively and productively cope with mental health illness.
Today announced the recipients of its distinguished Humanitarian Medal and Community Leadership awards. The honorees will be presented with their awards during a reception in their honor on Tuesday, April 28, 2020 at Faculty House at Columbia University. The Hon. David N. Dinkins and Tony Award-Winning Choreographer Bill T. Jones, both previous Humanitarian Award recipients, will serve as co-Chair's of this year's event.
The Emma L. Bowen Humanitarian Medal recipients for 2020 are
Janice Huff, NBC 4 New York Chief Meteorologist, who in addition to providing accurate weather forecasts for New Yorkers for the past 25-years, has been a fervent supporter of New York City's foster children;
Mark Goldsmith, Founder of Getting Out and Staying Out, a leading nonprofit that has helped more than 10,000 formerly incarcerated and justice-involved young men access education, achieve emotional well-being and secure meaningful employment;
Cynthia DiBartolo, Founder and CEO of Tigress Financial Partners, whose commitment to paying it forward to numerous organizations led to starting a foundation which provides financial aid and advocacy for neck cancer screening and early detection.
The Humanitarian Medal was established to honor those who provide exceptional leadership and unfailing dedication to community-based initiatives and those in need. Their efforts on behalf of others epitomize the legacy of Bowen Center founder, the late Emma L. Bowen. Previous honorees include opioid specialist Dr. Melissa Freeman, best-selling author Terrie Williams, US Congressman Charles Rangel and the late prominent Civil Rights activist and lawmaker Percy E. Sutton.
"Our inspiring honorees are responsible for helping thousands of individuals overcome challenges on the way to leading productive lives," said Patricia C. Jordan, Bowen Center Board Chairperson. "They all represent the essence of Mrs. Bowen in every way possible. Emma would be enormously proud if this wonderful group of individuals."
The Emma L. Bowen Community Leadership Award is presented to individuals and organizations whose dedication to their community has been invaluable. Recipients lead by example and work towards the betterment of their communities and members.
The Community Leadership Award recipients for 2020 are
Wendy Hilliard: A major force in women's Olympic and community sports, Ms. Hilliard has provided free gymnastics for over 17,000 urban youth in New York City and Detroit through the Wendy Hilliard Gymnastics Foundation since 1996;
"Doctor" Bob Lee: In addition to spinning the very best R&B and classic soul on New York radio since the mid-1980's on WBLS, where he serves also as the Director of Community Affairs, Bob Lee founded Make the Grade Foundation, an organization that facilitates and encourages academic achievement in communities by implementing programs to tutor, mentor and motivate students, and providing incentives and funding.
Bowen Center Executive Director Thomas Haggerty said, "In addition to the achievements in their professional lives, Wendy Hilliard, 'Doctor' Bob Lee and all of our extraordinary honorees have directly affected the lives of thousands of individuals, through their dedicated efforts to make their communities stronger."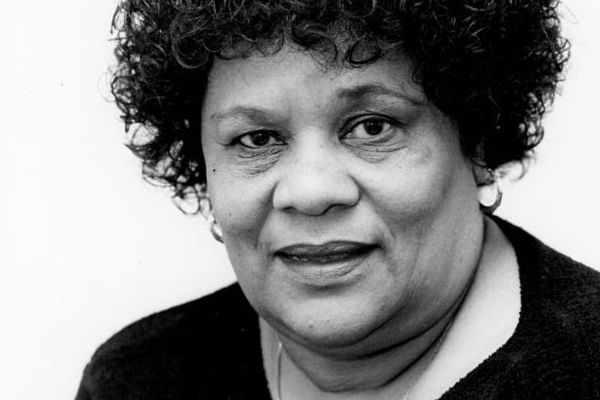 Emma L. Bowen was a mother, community activist and fighter for justice who was always concerned about the well-being of her neighbors as well as her community. When Mrs. Bowen learned that the City of New York was looking to open community-based mental health facilities without input from the community, she teamed with the late William F. Hatcher and assembled members of the community, to establish the non-profit organization that would be the catalyst for the Upper Manhattan Mental Health Center, Inc., which was renamed the Emma L. Bowen Community Service Center, after Mrs. Bowen's passing in 1996.
The Bowen Center serves over 30,000 clients annually through its therapeutic preschool for children with behavioral and developmental issues; outpatient mental health services for children and adolescents; programs for adults & seniors with mental health and dependency recovery; a twenty-bed residential chemical abuse recovery facility and a food pantry program that serves over 21,000 packages of food annually.
The Emma L. Bowen Community Center is a 501(c)(3) nonprofit community-based organization that is licensed by the New York City Department of Health and Mental Hygiene, New York State Office of Mental Health, New York State Alcoholism & Substance Abuse Services, and New York State Department of Education.
Photo credit: 1) Janice Huff, Mark Goldsmith, Cynthia DiBartolo, Wendy Hilliard and Dr. Bob Lee (clockwise). 2) Emma Bowen.
---