---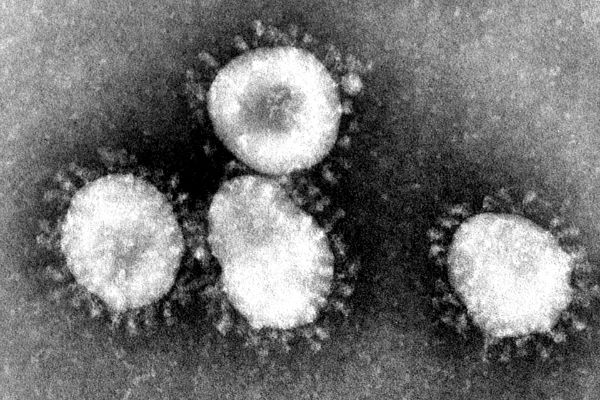 The United States House sends $2 Trillion of COVID-19 aid package to White House, U.S. cases leap past China.
Coronavirus (COVID-19) tally as compiled by Johns Hopkins University:
(Previous numbers in parentheses)
Total U.S. confirmed cases: 92,932 (69,684)
Total U.S. deaths: 1,380 (1,049)
Total global cases: 566,269 (495,086)
Total global deaths: 25,423  (22,295)
House passes stimulus bill
The U.S. House of Representatives has given final approval to the coronavirus (COVID-19) aid package, which passed the Senate yesterday on a unanimous 96-0 vote. The measure passed on a voice vote after a single lawmaker, Rep. Thomas Massie (R-Ky.), threatened to hold up the measure because of his opposition to it.
The measure, providing direct aid to consumers and businesses, now goes to President Trump to be signed into law. You can see how much money you are likely to receive here.
U.S. now has more coronavirus cases than China
A large increase in reported cases in the last 24 hours has pushed the United States past China as the country with the most people contracting the coronavirus. China still has more deaths from the pandemic with nearly 3,300. The U.S. has reported 1,380.
China has seen its case numbers level off in the last two weeks at around 82,000. By this afternoon, U.S. cases had reached 92,932, and doctors warn that those numbers will rise before the illnesses peak.
But an analysis of the data shows the rapid increase in cases is far from evenly distributed. New York City and surrounding areas remain the hardest-hit region of the country, with serious cases now threatening to overwhelm hospitals. Many other states that lack large cities have reported smaller numbers.
FDA moves to increase the number of available ventilators
The U.S. Food and Drug Administration (FDA) issued an Emergency Use Authorization (EUA) today to allow for the deployment of more ventilators and other medical equipment on an emergency basis.
The agency says the move will help increase the supply of ventilators, ventilator tubing connectors, and ventilator accessories, which are necessary to treat patients with the most serious symptoms of the coronavirus.
British PM tests positive
British Prime Minister Boris Johnson has tested positive for the coronavirus, the first head of state to do so. The 55-year old prime minister has been in isolation but is still working since the diagnosis.
Johnson's symptoms are reportedly mild.
Bad week coming
U.S. Surgeon General Jerome Adams is warning that major cities, including Detroit, Chicago, and New Orleans, are expected to have a bad time in the week ahead. Interviewed on CBS this morning Adams says those particular cities have seen recent spikes in the illness.
"The virus and the local community are going to determine the timeline," he said. "It's not going to be us from Washington, D.C."
Adams said officials should follow their data and make the right decisions "based on what their data is telling them."
Stimulus scam
The ink isn't even dry on the $2 trillion coronavirus stimulus bill — in fact it hasn't even been signed into law — and scammers are already using it to steal consumers' personal information.
Michigan Attorney General Dana Nessel today issued an urgent consumer alert, warning that scammers are sending emails from websites appearing to be official demanding that they provide PayPal, bank account, or other financial information to receive the $1,200 federal stimulus payment immediately.
Nessel says these fake phishing scams will likely ask for a person's bank account information and promise $1,000 or more will be deposited directly into his or her bank account.
Around the nation
Oregon: For the first time, state health officials have released projections for coronavirus infections. State health department models show that if residents continue to maintain social distance there would be 1,000 cases by May 8. Currently, only 300 cases have been confirmed.

Arizona: With confirmed coronavirus cases in 13 of the state's 15 counties health officials have upgraded the outbreak from moderate to widespread. Health officials are reminding residents to be vigilant about maintaining social distance.
Via source.
---