---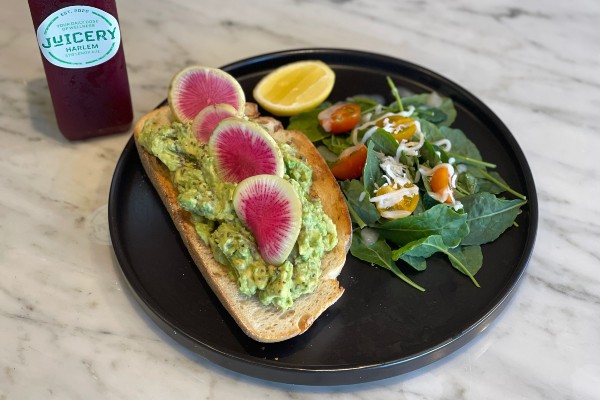 Juicery Harlem is a collaboration between Jappy Afzelius, Executive Chef/Partner of TSISMIS, and husband-and-wife team Sasha Hart.
Hart a celebrity DJ who performed at numerous events sharing the stage with the likes of Snoop Dogg and 50 Cent, with notable clientele including Google, Porsche, and HSBC—and Jay Vallo—a New York DJ with over 15 years of live performances at iconic venues such as Webster Hall and Marquee, and clients such as Guess and Bloomingdales—who are long-time Harlem residents.
Hart and Vallo will serve as managing partners and together they will cultivate a new neighborhood destination that will showcase fruit juices and smoothies, healthy and delicious food, and a great coffee program as well as live DJ sets by the owners.
The partners met while Hart and Vallo were performing at TSIMIS and soon collaborated on pop up events where the idea to work together on a new concept blossomed. Hart and Vallo noticed that there were very few health-focused options in their neighborhood and have made it their mission to help present a new and healthy community space that Harlem locals can call their own.
Chef Jappy, who was awarded a New York Times review for his work at TSISMIS, worked and trained under Alain Ducasse at Chez Allard Bistro in Paris and Benoit Bistro in New York. For Juicery Harlem, he has immersed himself in learning the best combinations using nutrient-dense fruits and vegetables to produce the best combinations and blending of flavors in the creation of these juices and smoothies.
For the opening, Jappy has designed a menu comprised of 15 items to start: five cold-pressed juices, five smoothies, two juice shots, and two sandwiches. The menu will continue to evolve to feature a greater selection of sandwiches and eventually a cocktail program.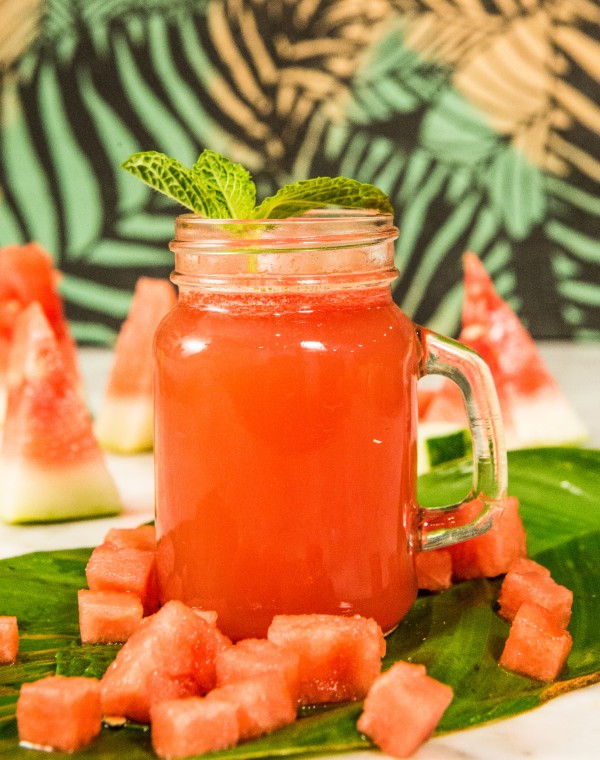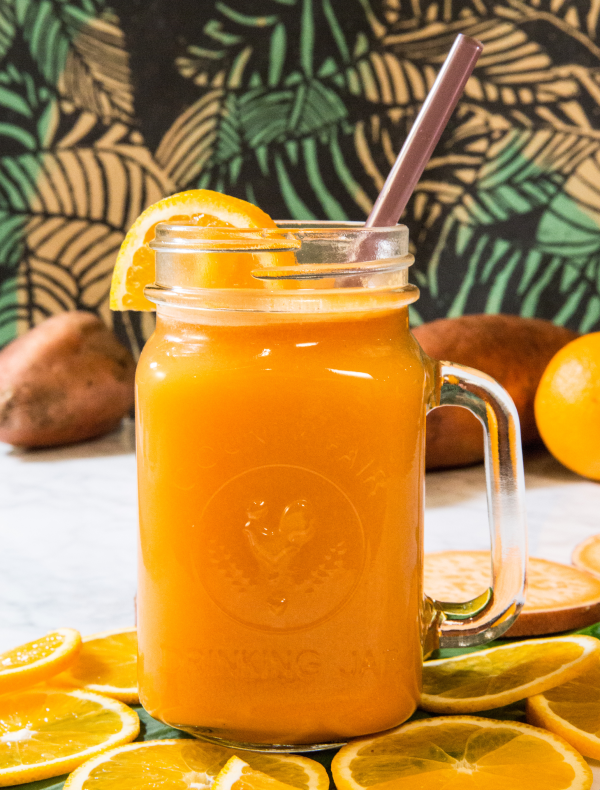 Juices: The juices are all cold-pressed in-house from 100% raw ingredients using a Goodnature Juice Press System that first grinds and then presses the fruits and vegetables, allowing the finished product to retain more nutrients than an average juicer.
The team has created unique juice combinations like the Orange and Cream, made with orange and sweet potato; and the Rise and Green, made with green apple, cucumber, pineapple, and mint. Juicery Harlem's Goodnature Juice Press System allows juices to be made to order in under three minutes and to retain freshness for up to 5 days while refrigerated.
Smoothies: Innovative smoothies consist of unlikely combinations that will be sure to please such as the signature Harlem Shake, a vegan smoothie made with mango, baby spinach, avocado, banana, blueberries, chia seeds, coconut cream, and almond milk; and the Mangonana, made with mango, pineapple, banana, flax seeds, Greek yogurt, almond milk.
Juice Shots: For those on the go, or who prefer to get their nutrition in a more condensed form, juice shots are also available including the Sweet Revenge, made of strawberry, lemon, and ginger; and the Ginger Jolt, green apple, celery, ginger, lemon, and cayenne.
Food: Juicery Harlem will offer two vegan options that are ideal for a meal, an Açai Bowl, which includes strawberries, blueberries, banana, and coconut flakes; Avocado Toast, avocado purée topped with radish, cherry tomatoes, lemon, and a mixed salad on country bread; and a Tuna Melt, with organic wheat bread, wild tuna, and locally sourced muenster cheese.
Design: The interior has been designed by Natalie Lewis, a Trinidadian-born interior designer and Harlem resident, and features large windows that allow for ample sunlight and provide a picturesque view of Lenox Avenue. The space is adorned with beautiful floral-patterned wallpaper, light brown reclaimed wood, a white-marble top bar, and an open kitchen where patrons can view the process of their food and drinks being made. Upon entering, a space to the left allows for booth seating and doubles as an area for live DJ performances during events.
Juicery Harlem, 370 Lenox Avenue, New York, NY 10027, https://www.juiceryharlem.com/, @juiceryharlem, Monday – Friday: 10 am – 6 pm
Photo credit: 1) Avocado Toast. 2) Orange n Cream. 3) Sweet Revenge Shot. 4) Youtube.com
---