---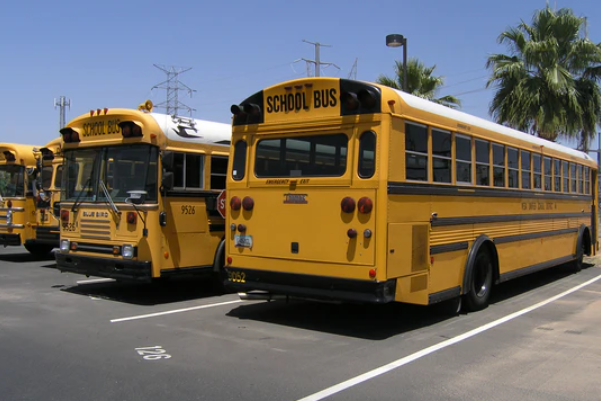 The NYC Test & Trace Corps today announced that one million COVID-19 tests have been administered in New York City schools.
The NYC Test & Trace Corps Hit One Million COVID-19 Tests In NYC Schools From Harlem To Hollis
a crucial part of the effort to keep school buildings open for in-person learning and school communities safe that has become a model for the nation recovering from the pandemic.
"New York City has shown the way in the fight against COVID-19, and our massive school-based testing effort is a major reason how we've been able to keep our schools safe and become a model for jurisdictions around the country," said Dr. Ted Long, Executive Director of the NYC Test &Trace Corps and Senior Vice President for Ambulatory Care and Population Health at NYC Health + Hospitals. "With one million tests and remarkably low levels of transmission, we are ensuring the safety of our school buildings for staff and students so we can offer one of the most important parts of social development and educational opportunity – in-person learning."
New York City operates the nation's largest and most comprehensive school-based testing regimen, with thousands of tests performed at hundreds of school locations every day.
Under the current testing protocol, a randomly selected portion of staff and students at every school is tested each week.
Since the testing initiative began in October, COVID-19 transmission has remained consistently low in school buildings.
The seven-day rolling average for citywide survey testing positivity currently stands at less than a third of one percent and continues to decline.
The seven-day rolling average for citywide survey testing positivity currently stands at less than a third of one percent and continues to decline.
COVID-19 tests in NYC schools are administered by trained medical professionals using a nasal swab to collect the PCR test.
Results are returned within 48 hours, with positive cases referred for additional action to break the chains of virus transmission.
The school-based testing initiative represents a model effort to identify, isolate and prevent the spread of COVID-19 in school buildings and communities.
The initiative is organized by NYC Health + Hospitals, the NYC Test & Trace Corps and the Department of Health and Mental Hygiene in coordination with the Department of Education and other City agency partners.
Today, 98% of all COVID-19 cases and 97% of contacts reported following isolation and quarantine requirements.
NYC Health + Hospitals is the largest public health care system in the nation serving more than a million New Yorkers annually in more than 70 patient care locations across the city's five boroughs.
A robust network of outpatient, neighborhood-based primary and specialty care centers anchors care coordination with the system's trauma centers, nursing homes, post-acute care centers, home care agencies, and MetroPlus health plan—all supported by 11 essential hospitals.
Its diverse workforce of more than 42,000 employees is uniquely focused on empowering New Yorkers, without exception, to live the healthiest life possible.
For more information, visit www.nychealthandhospitals.org and stay connected on Facebook at https://www.facebook.com/NYCHealthSystem or Twitter at @NYCHealthSystem.
---