---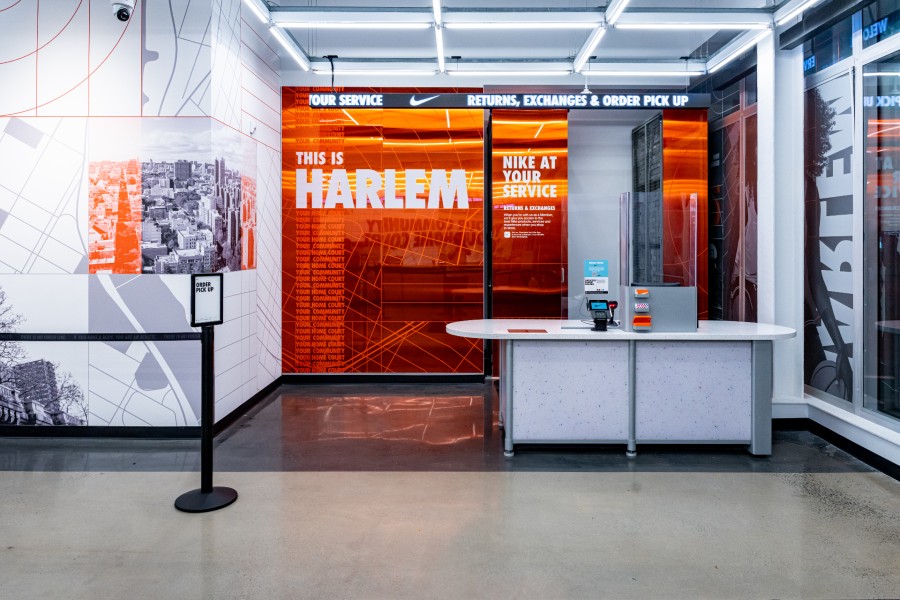 On, Thursday, October 27, 2022, Nike is expanding its retail footprint in NYC with the opening of Nike Unite Harlem.
Located on 125th St, Nike Unite Harlem is Nike's northernmost Manhattan location. 
Nike's Unite doors are a local home court for members, serving as our most valuable destination for sport inspiration in the community. We've always tapped into the power of sport, but Nike Unite takes it a step further by finding new ways to engage with and celebrate community through our digital platforms and social community impact efforts.
Foot Wear News reports that "Harlem is a neighborhood that is rich in community, culture and sport. We want to celebrate and serve this community," Nike Direct North America VP of stores David Kelsay told FN. "Nike Unite Harlem is designed to be deeply reflective of the community. It is a local home court for members, serving as our most valuable destination for sport and style inspiration in the community."
FN continues the store is the latest to use the Nike Unite retail concept, which was revealed in November 2020. The format, Nike explained when it was debuted, was created to help locals connect more closely with sport, and both serve and celebrate the people in the community with a design reflecting its "heart and spirit." Inside, Nike said consumers could expect "locally curated, everyday essentials at the best price."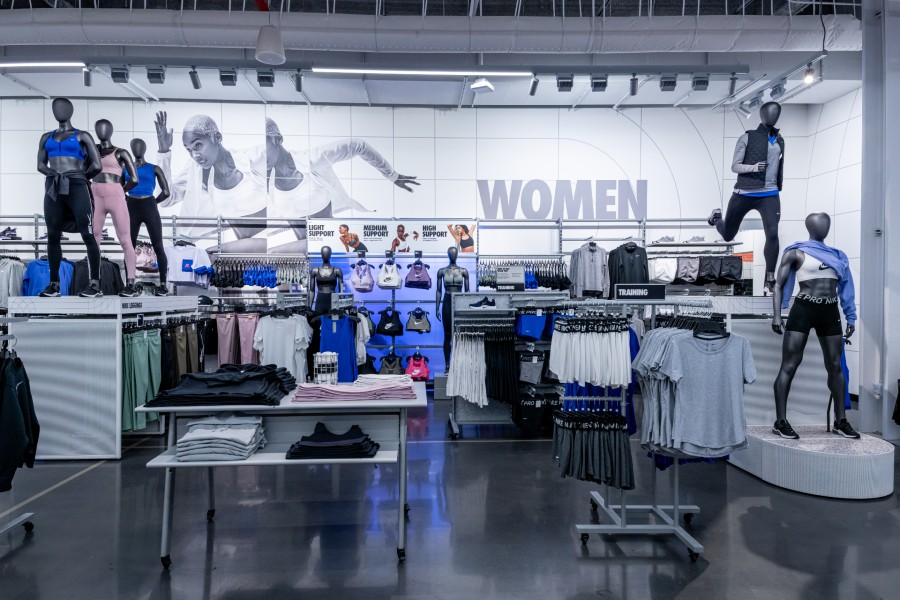 Nike is accelerating the expansion of our brick-and-mortar retail footprint across the U.S. to create more consumer touchpoints that help communities make sport a daily habit. This expansion is particularly evident in the New York metro market, which proudly features Nike stores in all five boroughs.
A few key details include Serving Consumers Better Than Ever, The Unite Harlem store will expand access to sports through Nike Membership, allowing them to shop sports and do sport via our stores, the online and digital app ecosystem
Powering & Celebrating Our Communities: Unite stores create a two-way relationship with the community, building off the foundational work deeply rooted in our heritage, such as celebrating local sports heroes and giving more kids the opportunity to get moving so they can lead happier and healthier lives
Accessible High-Quality Product: Nike Unite Harlem brings inclusive, easy access to the best of Nike, at a value price for the whole family. The store features key performance apparel and footwear as well as lifestyle products for Men's, Women, and Kids, including,
Jordan Fleece Tops and Pants for Men and Kids, women's must-haves like the Nike Pro collection, Indy bras, Tempo Running shorts, and more.
Including lifestyle footwear for Men and Women like the Air Force 1 '07 High, Dunk, Air Force 1 Pixel and the Air Max 97 for Kids.
Harlemites can also gear up for activities like Running and Basketball with performance footwear styles like the Air Zoom Pegasus 37 and Giannis Immortality. 
Nike said FN, will celebrate the Harlem community during opening weekend with family-friendly programming. This includes food from the Carnivale Donut Bar until Saturday, Bodega Truck sandwiches on Sunday, music by DJ Apryl Fresh, Pop-A-Shots basketball games, an NBA 2K gaming competition to win a limited-edition Harlem tote bag, a custom Nike Unite Harlem tote bag or checkers set as a gift with purchase while supplies last, and more.
Aside from product and store opening festivities, the company said Nike Unite Harlem will further its volunteering-focused Nike Community Ambassador (NCA) program mission through relationships with local organizations "to get kids moving and inspire them to be active." To that end, the store will host 150 kids from Harlem-based community organizations during the opening weekend including Figure Skating in Harlem, Hope Center, World of Money, Millbank – Children Aid Society, and Global Kids for a fitness and shopping experience.
The store is open Monday through Saturday from 10 a.m. ET to 9 p.m. ET, and Sunday from 11 a.m. ET to 7 p.m. ET.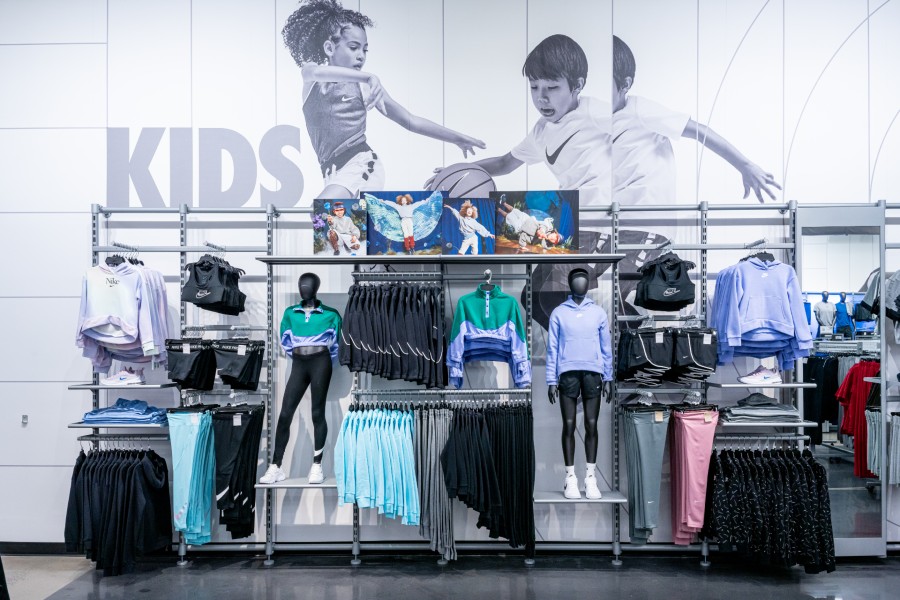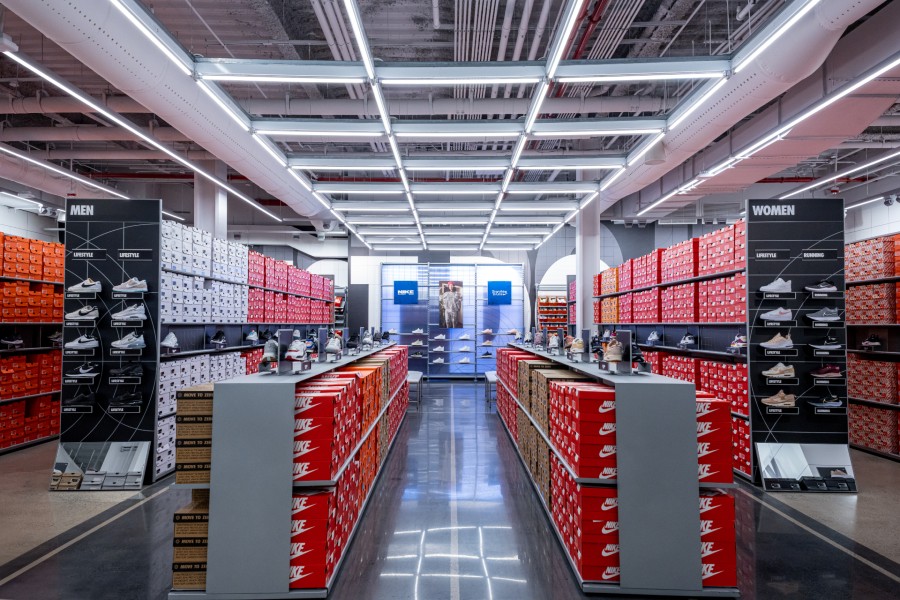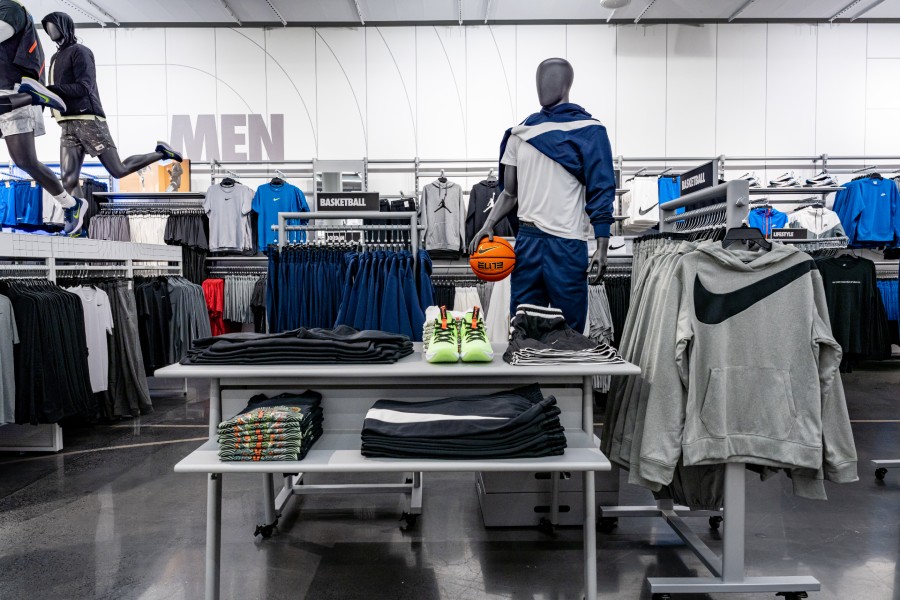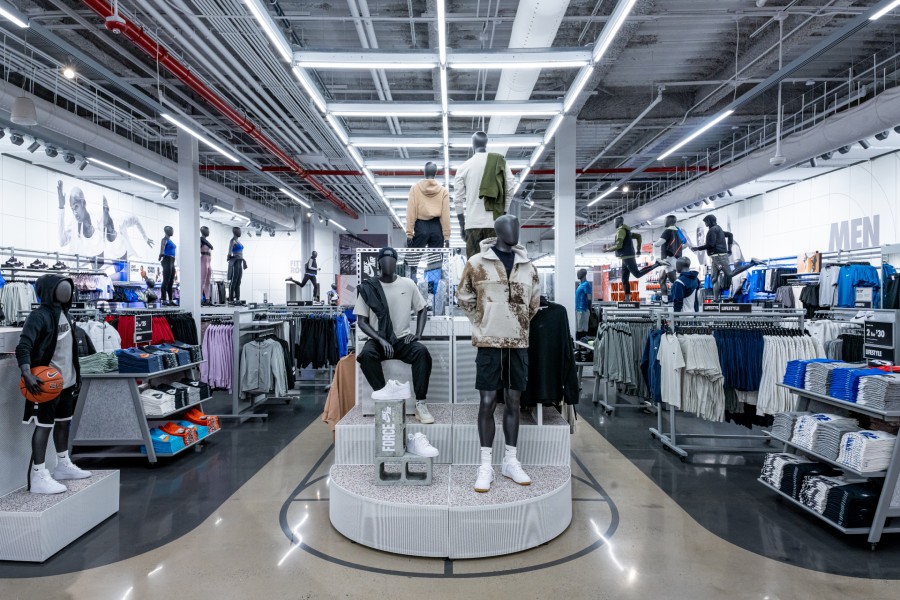 Photo credit: 1-6) Nike.
---