---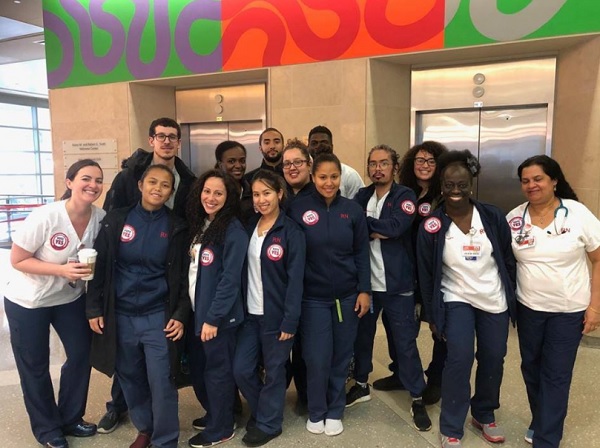 The statement reads: The New York State Nurses Association, a union of 43,000 front line nurses caring for patients from Harlem to Hollis, stands with immigrant rights groups.
Including public health experts, the NYC Health and Hospitals Corporation and others in reaffirming a commitment to care for all New York residents without regard to immigration status.
The nurses' pronouncement comes in the aftermath of the U.S. Supreme Court ruling handed down yesterday that lifts a nationwide injunction, allowing the Trump administration to enforce changes to the public charge inadmissibility rule. The rule is still subject to on-going litigation across the U.S. and here in New York.
"Everyone residing in New York, no matter their immigration status, is entitled to healthcare services as a matter of New York law and common decency," said Pat Kane, RN, NYSNA's Executive Director. "We don't segregate people on the basis of the status of their arrival in the state. For our nurses, there is one legitimate question asked of all patients: How do you feel?"
The public charge rule does not penalize people for enrolling in Emergency Medicaid, Medicaid for Pregnant Women, the Essential Plan, or the City's new NYC Care program.
We applaud the support offered by others in New York.
"Despite the Supreme Court's ruling today, health care in New York City remains open to all," said Dr. Mitchell Katz, CEO of NYC Health + Hospitals; Dr. Kenneth Davis, CEO of Mount Sinai Health System; Rose Duhan, CEO of the Community Health Care Association of New York State; and Randye Retkin, director of the New York Legal Assistance Group's LegalHealth program.
---