---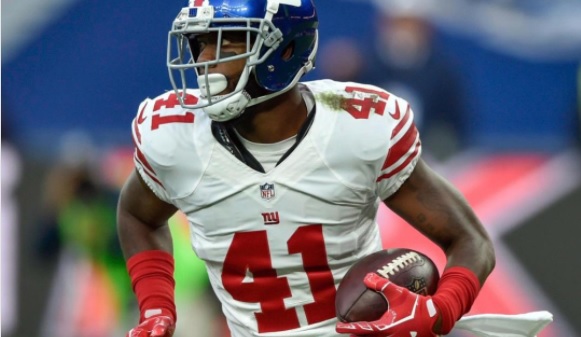 It's been almost a decade since Bradshaw scored the famous 'reluctant touchdown' and the Giants picked up their last piece of silverware. 
But success comes in many forms, and across the pond, it seems the Giants are proving quite the attraction.
In a recent YouGov poll, the British public voted the New York Giants as their favorite team, beating both the Chicago Bears and the Miami Dolphins who came in second and third place respectively.
The Giants were also the most famous team in the UK followed by the Dallas Cowboys. The New York Jets came out as the third most famous team but only the eighth most popular team.
The good news for the Giants does not stop there. Their bitter rivals, the Eagles, finished bottom of the popularity list despite being relatively well known.
The Giants' relationship with the UK goes back to 2007 when the team kicked-off the first International series against the Miami Dolphins to a sold-out Wembley Stadium, the official arena for England's national soccer team. They returned nine years later to play the Rams at Twickenham, the home of English rugby. The Giants won on both occasions.
Black Friday Savings: Up to $90 Off with source code 158448 at Aramark Uniform! Sale ends 12/7.

The Jets have only played in the UK once, beating the Miami Dolphins in 2015. The British public's luke-warm relationship to the Jets may be, in part, thanks to their owner Woody Johnson. The billionaire heir to the Johnson pharmaceutical empire is currently the US ambassador to the UK. Johnson, a close friend of Donald Trump, was recently embroiled in a number of controversies, including trying to move the British Golf Open to Trump's Scottish golf course.
There were some differences between generations, but the popularity of the Giant was constant. The Patriots rose up the popularity ranks when it came to the Millenials who dropped the Jets to 18th place – 10 places below the Boomers generation.
The Giants and the Jets both enjoy the advantage of being New York-based teams when it comes to foreign support. New York remains one of the most visited cities in the world. However, neither team have enjoyed much success in recent years. The British public, with increasing access to televised NFL games could opt to switch allegiances if things don't change soon.
Online betting is also popular in the UK, where it has been legal for over twenty years. Many online sportsbooks offer NFL live streaming which has also contributed to an increasing interest in the sport.
It looks like interest in the NFL will only continue to grow in the future with the continuation of the NFL International Series. Tottenham Hotspur, the London-based soccer club, recently moved into a new 62,000 seater stadium, with a second synthetic pitch for NFL games located beneath the retractable soccer pitch.
---