---
The Moth is true stories, told live and without notes – doesn't get better than that!
Gina Belafonte (daughter of Harry Belafonte), Suzanne Kay (daughter of Diahann Carroll), Hasna Muhammad (daughter of Ossie Davis & Ruby Dee), and Dominique Sharpton (daughter of Al Sharpton) are Daughters of the Movement.
They represent a group of women who sat at the feet of those who were on the front lines of the Civil Rights Movement.
They carry the oral history, cultural values and wisdom passed down to them by some of the revolutionary leaders who turned the tide of American history.
Join us at the Schomburg Center for an evening of Moth-style storytelling and a conversation illustrating a legacy of sisterhood.
Free and Open to the Public
Participants
Artivist Gina Belafonte is the Executive Director of Sankofa.org a non-profit which educates, motivates, and activates artists and allies in service of grassroots movements and equitable change.
An award-winning producer, director, and cultural organizer, Gina is driven by the most urgent social and political issues of our time using art as a tool to fulfill the mission of Sankofa.org.
As a visiting professor, lecturer, and public speaker, Gina works with diverse artists, activists, and organizations worldwide to promote cultural and civic engagement and has assisted in mobilizing one of the largest cultural gatherings of artists in the world.
Suzanne Kay is a writer and filmmaker currently working on a documentary about her mother, the late actress Diahann Carroll, among other projects.
She produced and co-wrote a feature film, Cape of Good Hope, which won numerous awards and nominations, including Honorable Mention for the People's Choice Award at the Toronto International Film Festival, National Board of Review, and NAACP Image Awards.
She has been published in Huffington Post, the Southampton Review and BigCityLit.
Hasna Muhammad is a visual artist, writer, and educator whose work focuses on family, social justice, and the human condition.
As an advocate for education as justice, Hasna provides professional preparation for executive leadership, diversity management, and community engagement for the purpose of diversifying educational and political leadership forces.
Hasna is a 2018-2019 Schomburg Center for Research in Black Culture Fellow.
Dominique Sharpton is an actress, producer, and activist.
As the National Director of Membership for National Action Network, one of the nation's oldest legacy civil rights organizations with more than 100 chapters and 40,000 members across the country, Dominique works to activate and engage the next generation of community activists and impact systemic change through local community development.
She also produces live cultural events to activate and inspire change.
The Moth is true story, told life and without notes. We celebrate the ability of true, personal storytelling to illuminate both the diversity and commonality of human experience.
Our work allows people all over the world and from all walks of life: astronauts, students, a dental hygienist, a hotdog eating champion, a mechanic, exonerated prisoners, veterans, Nobel laureates, and everyone in between, to share their stories on stage in front of a live audience.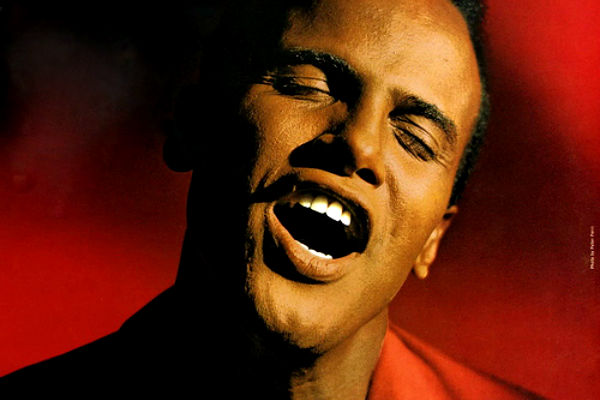 Through live and virtual shows, storytelling workshops, a podcast, Peabody Award-winning Radio Hour, and New York Times Best Selling books, The Moth brings the power of personal storytelling to millions of people each year—creating community and building empathy around the world.
The Schomburg Center for Research in Black Culture
Founded in 1925 and named a National Historic Landmark in 2017, the Schomburg Center for Research in Black Culture is one of the world's leading cultural institutions devoted to the research, preservation, and exhibition of materials focused on African American, African Diaspora, and African experiences.
From the original 10,000 items provided by Arturo Alfonso Schomburg to the over 10 million items in the collection today, the Schomburg Center features diverse programming and lifelong education and exploration that illuminate the richness of global black history, arts, and culture.
Tip: Get there early and use #SchomburgLive
Tue, August 9, 2022, 6:30 PM – 8:00 PM EDT
Schomburg Center for Research in Black Culture, 515 Malcolm X Blvd, New York, NY 10030, 917-275-6975, 212.491.2265, https://www.nypl.org/locations/schomburg
Find out more information here.
Photo credit: 1) Diahann Carroll. 2) Harry Belafonte.
Related Articles
---