---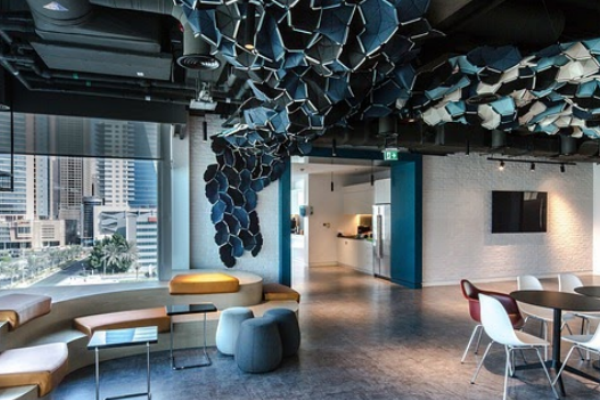 Whether it's your office or a 'work-from-home setting, no office refurbishment is complete without reliable furniture options to work comfortably and enhance your productivity.
Most people sit for 8 to 10 hours in front of desks, which can be quite harmful to their health.
The best way to combat this situation is to invest in some reliable furniture pieces that keep your posture in check, introduce some change, and make working more comfortable. A reliable office furniture piece is affordable, durable, comfortable, aesthetic, adaptable, safe, and light in weight. More importantly, it is either multi-purpose or increases a worker's productivity.
Here are four of the most effective and reliable furniture options for an office setting.
Ergonomic Office Chairs
Your work chair has to be the most comfortable. It is where you are going to sit for 8 to 10 hours a day, sometimes at a stretch. Certain ergonomic chair designs let you sit in various positions, which include a folded yoga sitting pose or in a cross-legged position. It's like working from home but in an office. Since it lets you sit in various positions, your comfort level and concentration improve by a higher margin. Other ergonomic chair designs include a reclining feature that lets you work in a rocking motion. Additionally, these chairs relieve you of your back pain and help improve your posture. Ergonomic chair designs are particularly useful for those employees that suffer from backache or have recently undergone some form of surgery. Since these chairs support one's body and provide optimum posture, it keeps the individual healthy for a prolonged period, which benefits the company's goals.
Standing Desks
A new trend has recently started to gain popularity in desks. As a way to combat the negative effects of a regular desk, standing desks are the new rage in most office settings. The manufacturers at Standing Desk Nation recommend using a standing desk every once in a while to break your sedentary office routine and get more active during your working hours. The best part is, you don't have to rack your brains to find and buy a suitable chair for this type of desk. If needed, invest in a standing desk chair that offers support while standing, which makes it easier to stand and work for endless hours. Furthermore, it engages your core, back, legs, and glutes too. To take it up a notch, you can also consider investing in a treadmill desk that lets you work while exercising. Complete your tasks while burning some extra calories. So, along with productivity, a standing desk also promotes a healthy lifestyle.
Anti-fatigue Mats
To compliment your standing desk, you can invest in an anti-fatigue mat that will help you stand for a longer duration. A person who stands and works for hours at a stretch can become tired, which could lessen their productivity. To combat this situation, anti-fatigue mats are increasingly used in most office settings that incorporate standing desks. An anti-fatigue mat is usually made of rubber, vinyl, or wood that is soft on the feet. It provides cushioning to the feet, which makes standing less stressful. Apart from protecting the feet, this mat also protects the person from accidents like slipping and tripping, which is mainly due to its textured design and firm grip. Most employees that stand and work start feeling tired within 90 minutes. Using an anti-fatigue mat can prolong the duration and reduces fatigue by at least 50%.
Space-Saving Storage Furniture
An office needs a storage furniture option such as shelves, cupboards, and cabinets. However, it can take up a lot of space in your tiny office or home. If your storage needs are on and off, you can invest in a space-saving storage cabinet that is portable and foldable. The design of this furniture piece lets you expand and fold the cabinet as per your requirement. You can easily move it within the office and place it as required. Try to opt for a wooden folding or space-saving storage furniture piece as it offers a better aesthetic value than a piece made of plastic. Since it is cost-efficient, it will be easy on your pocket too.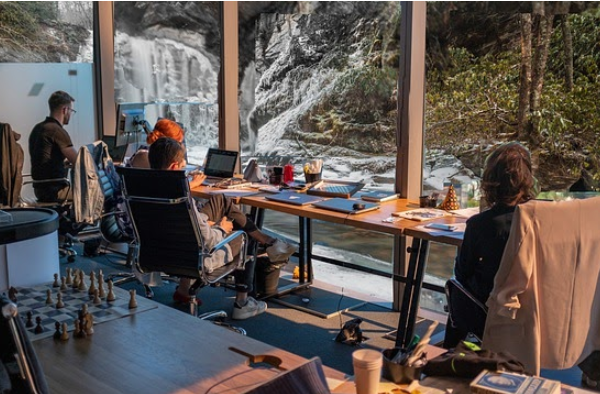 Investing in these furniture options is certainly one of the best decisions that you can make. It will not only help you increase productivity but also make your sedentary lifestyle more active. A healthy employee indirectly drives the company to success, which is why investing in ergonomic and functional furniture options is a wise decision. Make sure that these fall within your budget and are easy to assemble. More importantly, these should be durable, comfortable, aesthetic, and safe.
---